Bollywood News
Ranveer Singh in Jayeshbhai Jordaar: Check it Out
Ranveer Singh has finally revealed the first look of his upcoming film, Jayeshbhai Jordaar. This is the first time Ranveer Singh will essay a Gujrati character
Ranveer Singh is a stellar artist. The actor is known for his praiseworthy acting prowess and his ability to really get into the skin of any character. Let it be a rapper, a ruler, a sportsperson or a thief. Now, the actor has managed to take on another first: he will be seen as a Gujrati man in his upcoming project, Jayeshbhai Jordaar. The actor will be playing a Gujrati man for the first time and looks like he has really transformed himself to fit the bill. Ranveer took to social media to share the first picture of the film and needless to say, fans are overjoyed.
From the looks of it, actor has seemingly shed the usual buffy look he sported in Padmaavat. He has been shedding many kilos to sport a distinct avatar, Kapil Dev in '83. Apart from his obvious weight loss, the actor is seen standing in front of women, sporting ghunghat. Ranveer talked about his upcoming film and what the audience should expect.
In an interview with Hindustan Times, the actor shared, "As Charlie Chaplin once said: 'To truly laugh, you must be able to take your pain, and play with it'. Jayeshbhai is an unlikely hero, an ordinary man, who ends up doing something extraordinary when he's hurled into a threatening situation. He is sensitive and compassionate, and believes in equal rights between men and women in a society that is deeply rooted in patriarchal ideals and practices."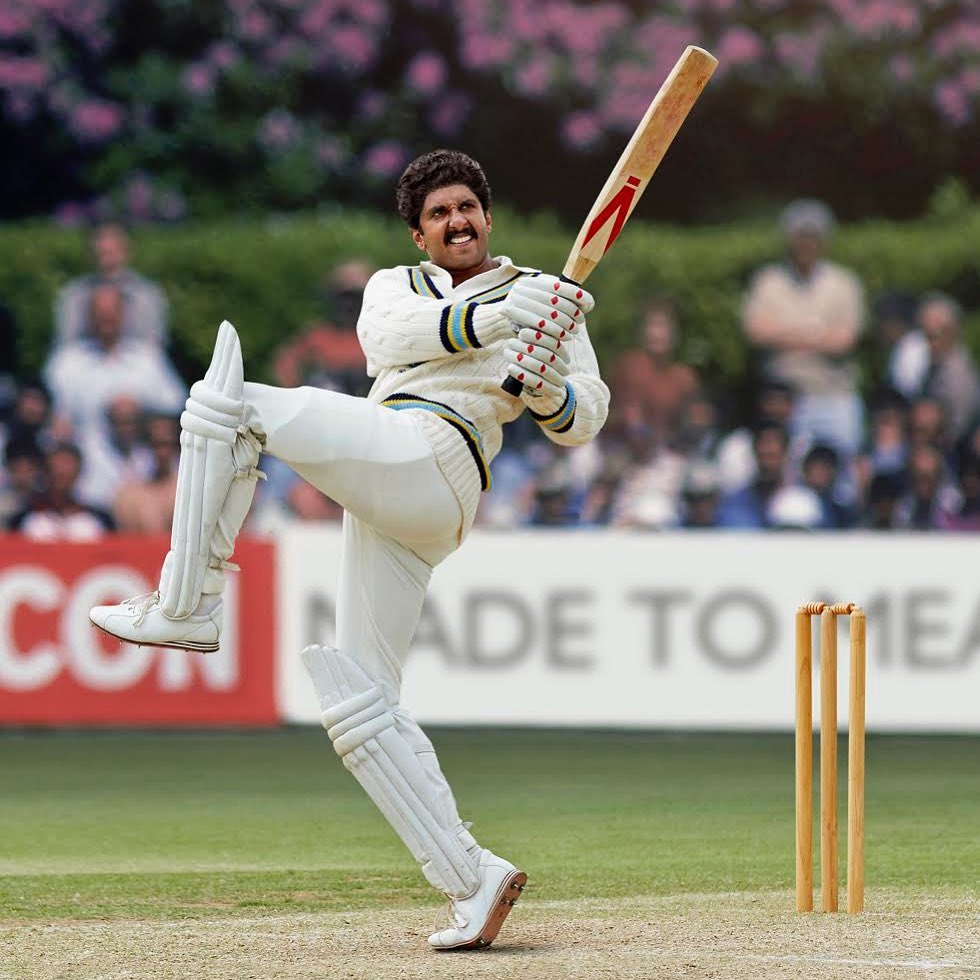 Ranveer Singh as Kapil Dev in 83
The actor readily admits that Jayeshbhai presented an "exciting challenge" to him in terms of "deconstructing myself in order to transform into a kind of character I've never inhabited before". The film will also see Ranveer teaming up with debutant writer-director Divyang Thakkar on "a miracle script" that is set in Gujarat. "Divyang has poured his soul into this brilliant piece of writing that will nudge you to introspect whilst making you smile and laugh the entire time," says Ranveer.
For filmmaker Maneesh Sharma, who discovered Divyang and is producing the film, Ranveer is "fearless when it comes to inhabiting a role". He adds: "He has continued [with the new film] his risk-taking behaviour while eschewing his looks for his character's needs. This faith in the director's vision and the self-confidence of going against your image is what makes Ranveer a filmmaker's delight." Ranveer is currently busy with Kapil Dev biopic, '83. The film is directed by Kabir Khan and also stars Deepika Padukone as his onscreen wife.