Bollywood News
Ranveer Singh and Deepika Padukone Share Their First Look From the Film 83
Ranveer Singh and Deepika Padukone's film 83 is releasing on April 10th 2020.
Ranveer Singh and Deepika Padukone have recently unveiled the first look for the film 83. While the two share a striking resemblance with real-life couple Kapil Dev and his wife Romi Bhatia. In the picture, Ranveer Singh can be seen greatly resembling the legendary cricketer in curly hair and his signature moustache. Deepika Padukone, on the other hand, looks chic in short hair just like Romi Bhatia. Ranveer Singh's suit and Deepika Padukone's black turtle neck sweater and a beige flared skirt look made for each other as they glance lovingly towards one another.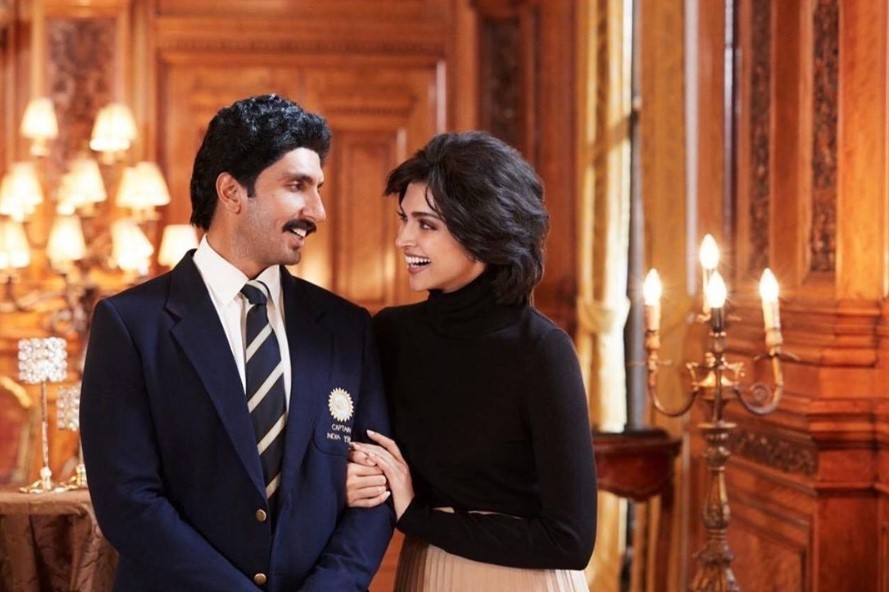 Ranveer Singh and Deepika Padukone as Kapil Dev and Romi Bhatia
Ranveer Singh who has always been praise for wife Deepika Padukone and even consider her the reason behind his success captioned this picture as,
'The Wind beneath my Wings. The Heart of the Hurricane.'
According to Deepika Padukone,
'To be able to play a small part in a film that captures one of the most iconic moments in sporting history has been an absolute honour.
I've seen very closely the role a wife plays in the success of her husband's professional and personal aspirations in my mother and 83 for me in many ways is an ode to every woman who puts her husband's dream before her own.'
83 is releasing on April 10th 2020. This will be the fifth time Ranveer Singh and Deepika Padukone will be working together in a film to recreate their magic on screen. Their first film together was Ram Leela with Sanjay Leela Bhansali. Ranveer Singh played a cameo role in the film Finding fanny where he played the role of Deepika Padukone's husband who died right after the marriage. In Bajirao Mastani, Deepika Padukone played the role of Mastani who was the second wife of famous Maratha king Peshwa Bajirao. In Padmaavat, however, Ranveer Singh played the antagonist Alauddin Khilji who wanted to marry Padmaavat, the beautiful Rani of Mewar.