Bollywood News
Ranu Mondal's Makeup is Becoming the Talking Point for All the Wrong Reasons
Ranu Mondal - the internet sensation - recently had a makeover that drew social media ire and trolls.
Ranu Mondal became a sensation overnight when one of her videos singing Lata Mangeshkar's songs 'Ek Pyar Ka Naghma Hai' went viral. The video was recorded by a 26-year-old engineer Atindra Chakraborty who heard her singing at the Ranaghat station. He shared the video on facebook and in no time Rau Mondal was a sensation, everyone wanted to listen to. The viral video at the youtube has around 1009374 views at the moment and everyone can not help listening to her song over and over. She did complete justice to Lata Mangeshkar's immortal song despite the noise of the trains in the background.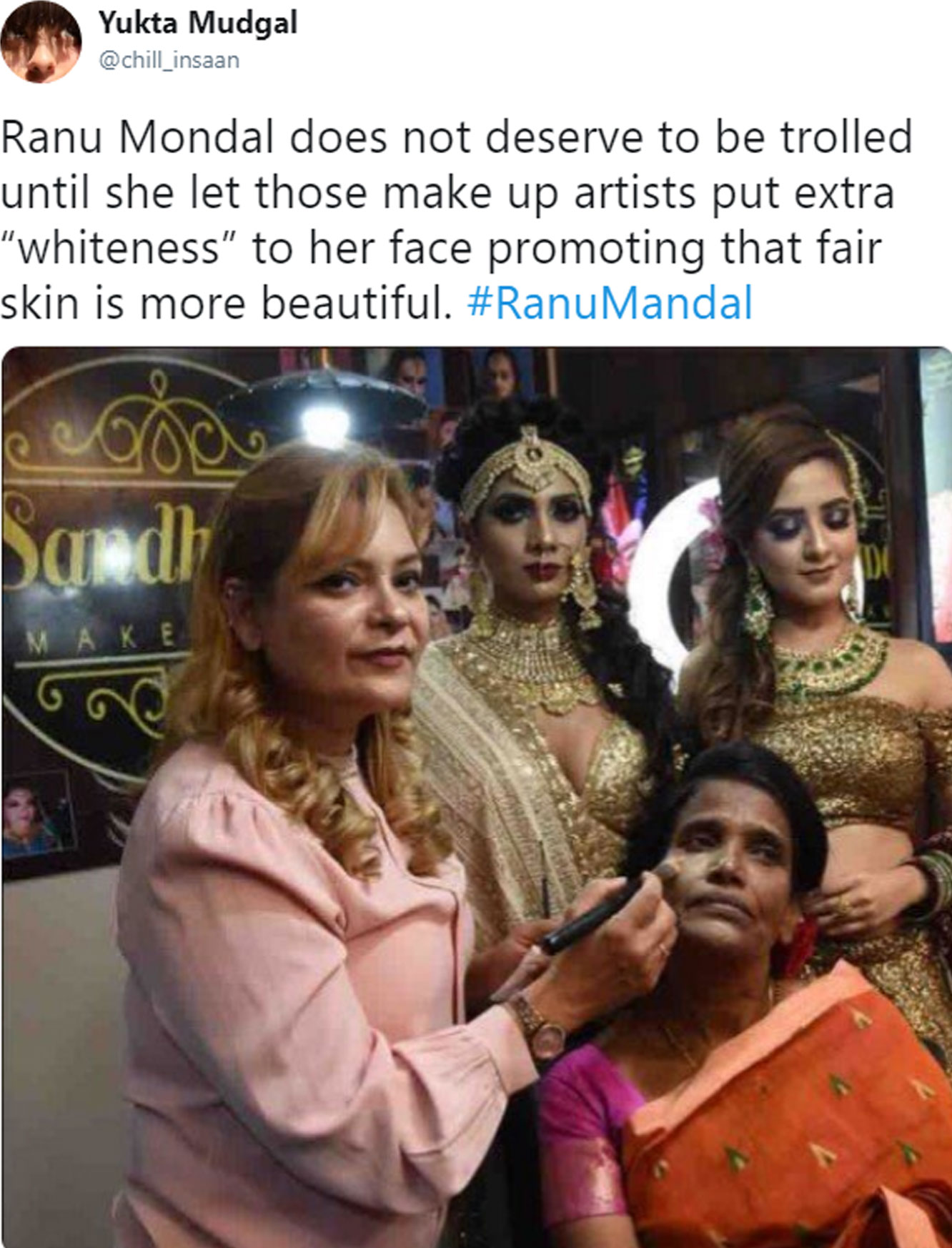 Ranu Mondal
Recently, a picture of the singer made round on social media with an apparent makeover. The picture sparked social media debate on how Ranu was completely transformed for the worst! The singer became the talking point of the trolls who shared tasteless memes on the recent picture.
"However, many came to her defense, saying that the makeup artists should be made fun of - rather than the singer herself.
Ranu Mondal does not deserve to be trolled until she let those makeup artists put extra "whiteness" to her face promoting that fair skin is more beautiful," a user shared. Ranu's face was made five times lighter, which yet again shows society's struggle with embracing darker skin.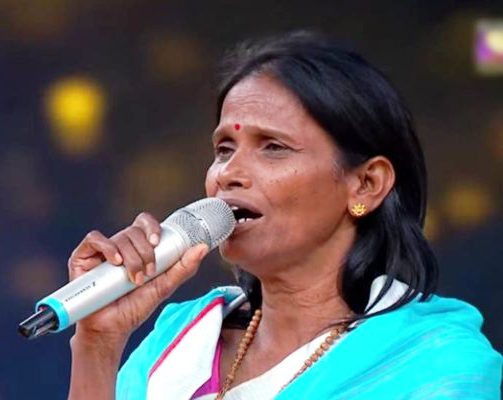 Ranu Mondal
While her Bollywood debut has made waves even before the release, many rumors surrounding Ranu Mondal are also circulating. Earlier, it was rumored that the Bollywood Superstar Salman Khan gifting her a flat worth Rs. 55 lakh.
According to one of the members of the Amra Shobai Shoitan Club(the members of which shot her viral video), all such rumors are false. He said that since shooting her video they have been looking after Ranu and she did not receive any such gifts.  So far she has only been paid to appear in 'Superstar Singer.'