Bollywood News
Who's The Newcomer that Ranbir Kapoor And Anushka Sharma are Raving About?
Yash Raj Films' new finds are the talk of the town
Yash Raj Films, the leading production house has introduced some stellar stars in the past few years – Ranveer Singh, Anushka Sharma, Arjun Kapoor, Parineeti Chopra to name just a few. Now, they have found a unique way of introducing two debutants – roping in Ranbir Kapoor and Anushka Sharma who will do the honours at an event in Mumbai.
In a series of Twitter images, YRF introduced Aadar Jain, the grandson of the legendary Raj Kapoor and Anya Singh, an aspiring actress from Delhi who will make their foray into Bollywood soon in a film to be directed by Habib Faisal (Do Dooni Chaar). The quirky tweets show Aadar and Anya in different poses talking about being YRF's new finds. 'Kapoor is not my surname but film runs in my blood' says one poster with Aadar striking a serious pose. Another one shows him striking a casual pose with the photo of Raj Kapoor looming large in the background – 'My grandfather is a legend, I am just an aspiring actor', it reads. Anya has her own series. 'Before the spotlight found me, I always had my sun' she says in one poster while in another she proclaims, 'Many said, don't even think about it. Few said, think again. I said, just believe'.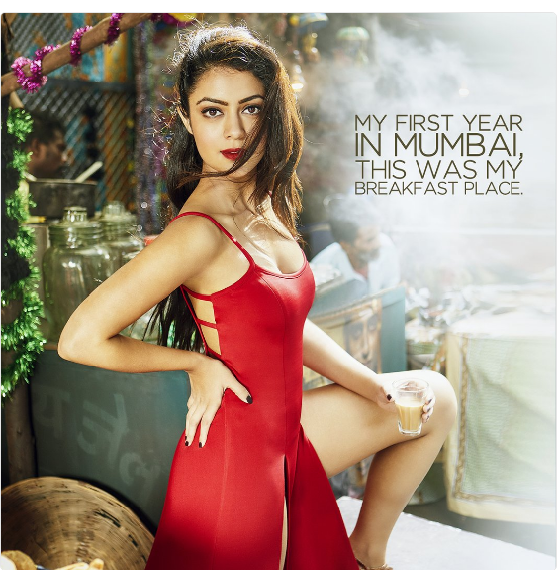 Another poster where Anya talks about her debut
A few months ago, Rishi Kapoor had tweeted about Aadar, his nephew (and thus, Ranbir's cousin) making his debut with YRF.As is the wont, T'town bigwigs immediately tweeted their support.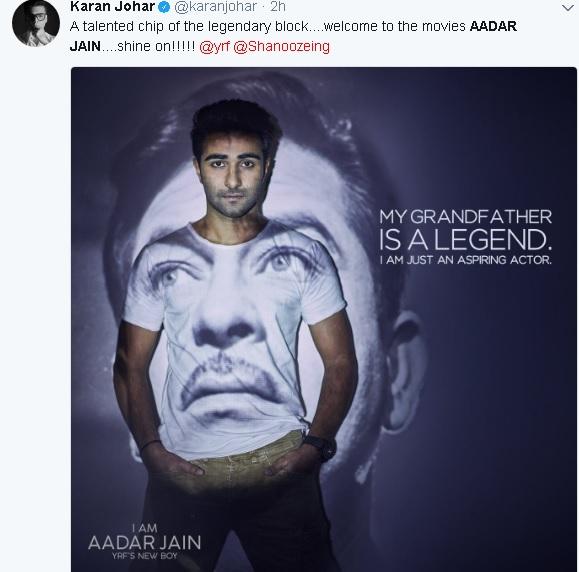 Not much is known about the film but it is rumoured to be one about music with Aadar playing a singer who is convicted. However with the support comes the brickbats. No sooner did YRF make the announcement than a section of Twitteratis screamed 'Nepotism' evidently targeted at young Aadar who belongs to the Kapoor family. Here are a few funny ones.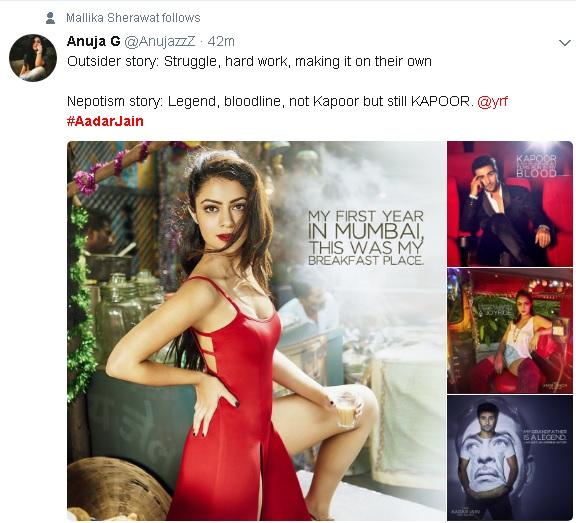 Well, nepotism or not, Aadar and Anya will have to prove themselves before a rather unforgiving and tough public. Good luck to the newcomers, welcome to Bollywood Aadar and Anya!