Celebrities
Ranbir Kapoor And Alia Bhatt's Airport Looks Decoded
Alia Bhatt and Ranbir Kapoor are gearing up for their upcoming film, Brahamastra. They were spotted at the airport in comfy airport gear as they gear up to kickstart Manali shoot
If you're an Alia Bhatt or Ranbir Kapoor fan, then you'll know that the two are gearing up to share screen space for the very first time in upcoming film, Brahamastra. While the release of the Ayan Mukerji film is still a while away, fans are holding on to whatever they can get when it comes to these two. Ranbir Kapoor and Alia Bhatt are one of Bollywood's most talked about couples of late. The two were spotted early this morning at Mumbai airport, where they were jetting off to an unknown destination.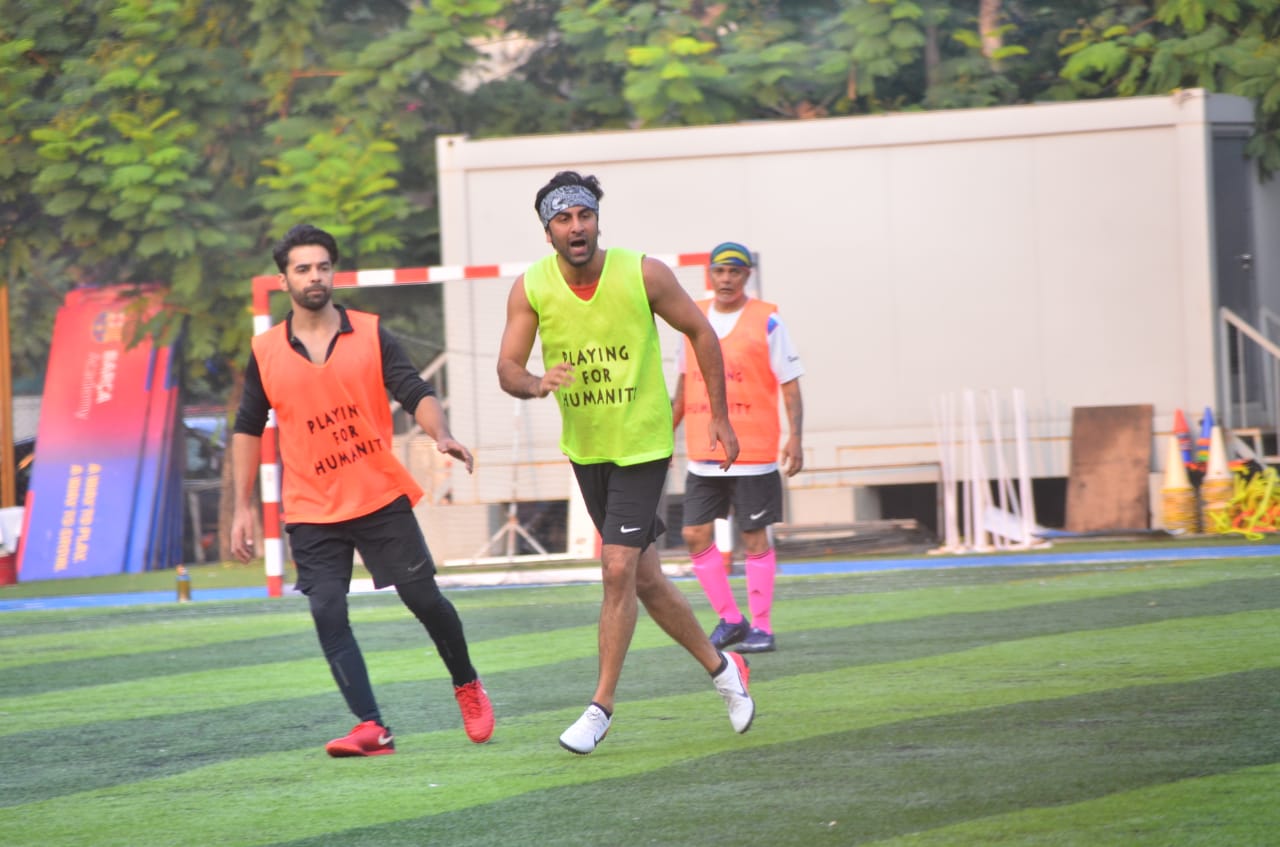 Ranbir Kapoor playing football along with other celebs. Picture: Supplied

As always, the paparazzi were ever ready and snapped the two making their way for their departure. Last night, Ranbir Kapoor was also snapped while playing a game of football. In the pictures that have surfaced this morning, Ranbir Kapoor can be seen wearing an arm brace which means he must have injured himself last night while playing. At the airport, they obliged the paparazzi with pictures.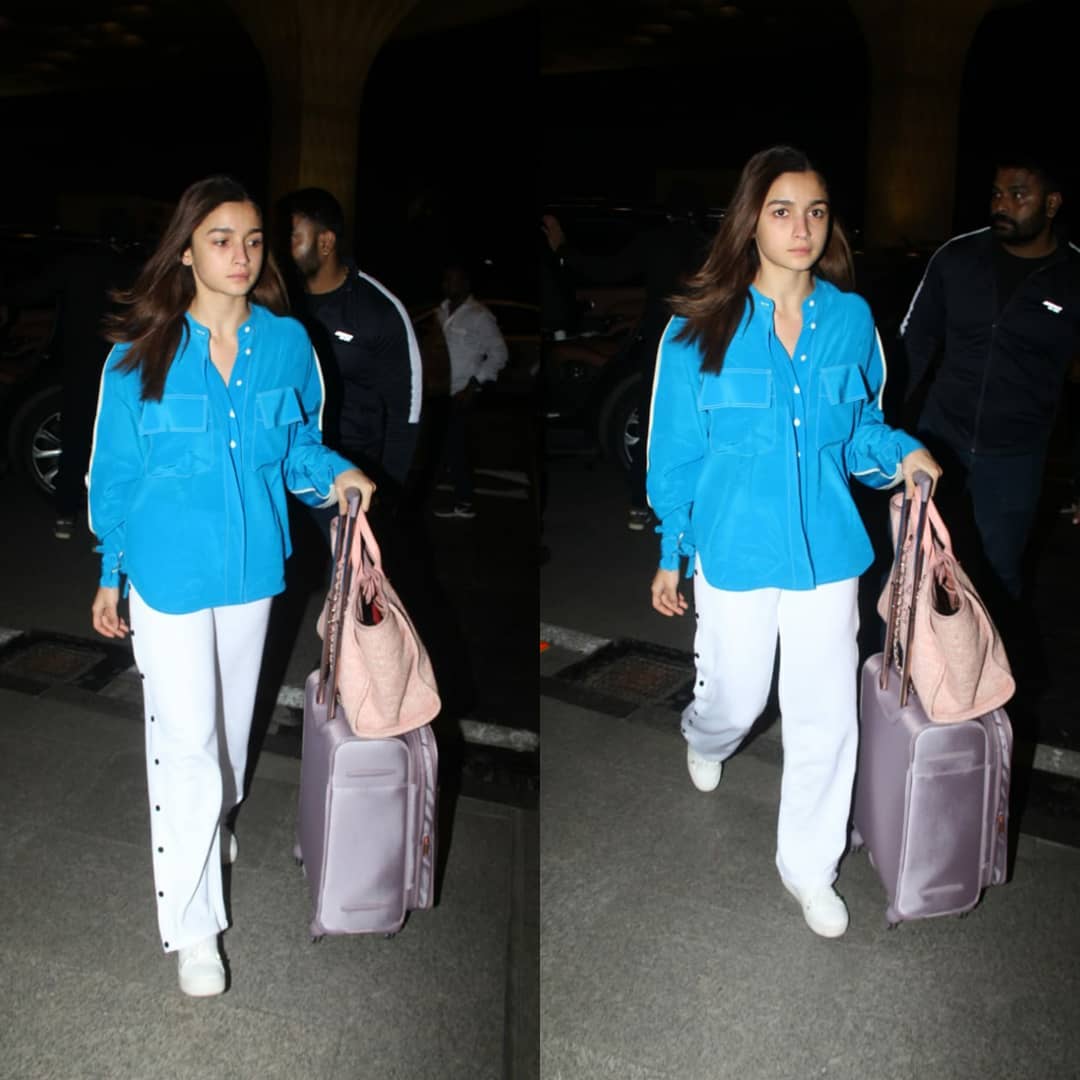 Alia Bhatt. Picture: Supplied
For their travels, Alia Bhatt was clad in a cool blue button-down shirt which she teamed with a pair of white track pants. The track pants featured black buttons on either side of the pants and Alia Bhatt looks rather comfy in her travel look. She coupled the look with a pair of white sneakers and carried a large pink tote bag for all her travel essentials. She carried her own luggage as they walked to the departure gate.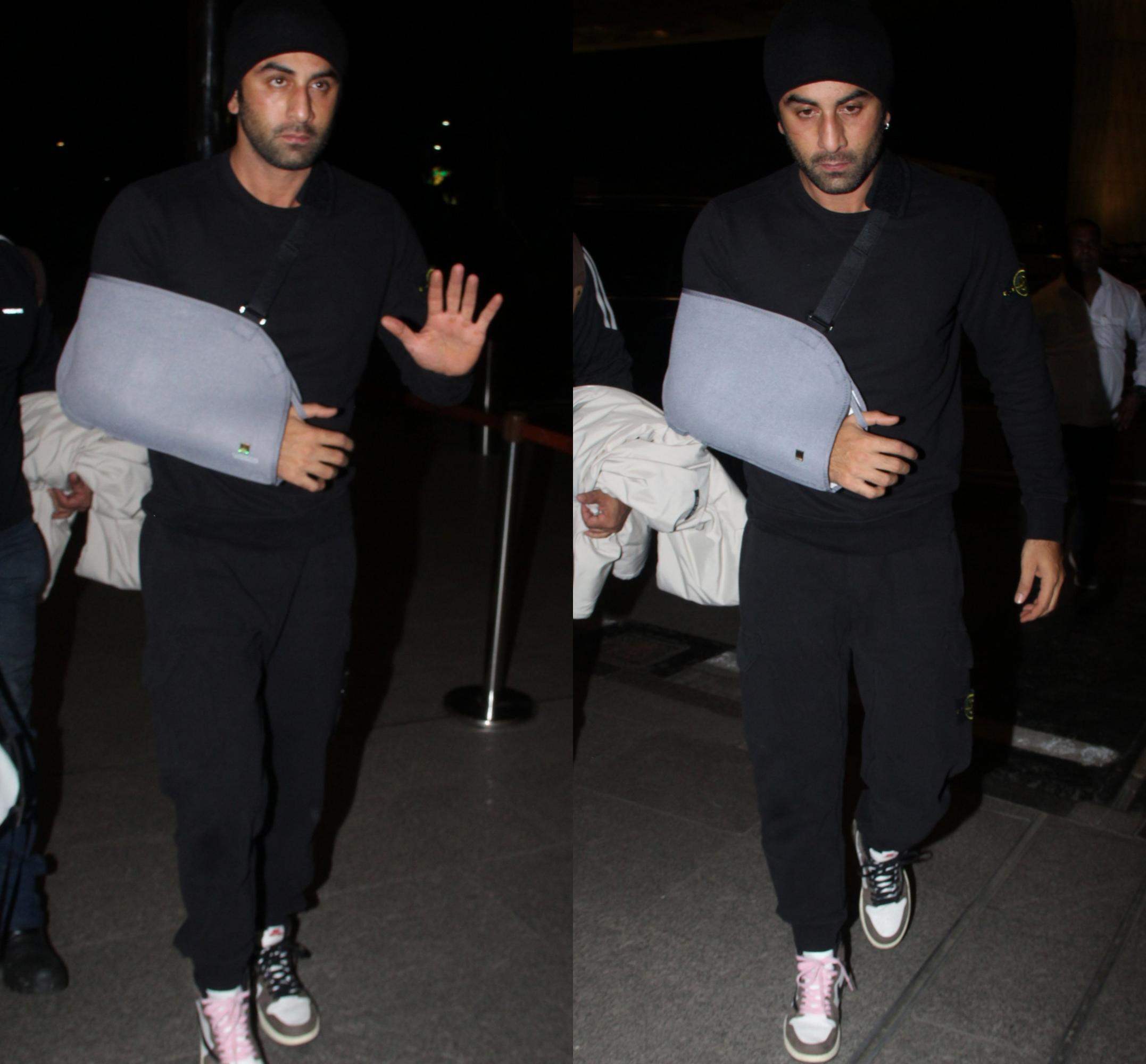 Ranbir Kapoor. Picture: Supplied
Meanwhile, Ranbir Kapoor was seen in an all-black look, featuring track pants and a full sleeved sweat shirt which he rounded off with a pair of white sneakers. The Sanju actor wore a black beanie and still looked cool despite grey sling on his arm. The two looked super cool and comfy as they headed off for their flight.

Just a night earlier, Shah Rukh Khan too was seen at Mumbai Airport and if reports are to be believed, they are all heading for the Manali shoot schedule for their upcoming film Brahamastra. The Ayan Mukerji directorial is slated for release in the summer of 2020.