Celebrities
Ranbir Kapoor-Alia Bhatt Wedding Postponed. Here's Why
Ranbir Kapoor and Alia Bhatt's wedding details are all over the media. But will it happen the way it was planned?
Reports about Ranbir Kapoor and Alia Bhatt's shaadi seem misguided and insensitive in the light of Rishi's health relapse. A close friend says marriage is  not on the cards  in the Kapoor family. "They are not even thinking about anything except Chintu Uncle's (Rishi Kapoor) health right now. Any talk of a wedding can only happen once he is well again."
The Alia-Ranbir marriage seems to be getting pushed forward repeatedly. Earlier, it was their choc-a-block schedules that played the villain. The couple wanted a mutually shared window of two months' holiday for the wedding. With their only film together, Brahmastara taking up more of their time than they had imagined, both Alia and Ranbir's  schedules  for their other  projects has suffered.
Now of course work-related  problems  have taken a  backseat as  the family waits for Rishi Kapoor to get well again. We  pray for his  quick recovery.
While Rishi  Kapoor continues to deny a health relapse sources  close to the family confirm that the dreaded disease for which  he was treated in New York last year, has indeed returned.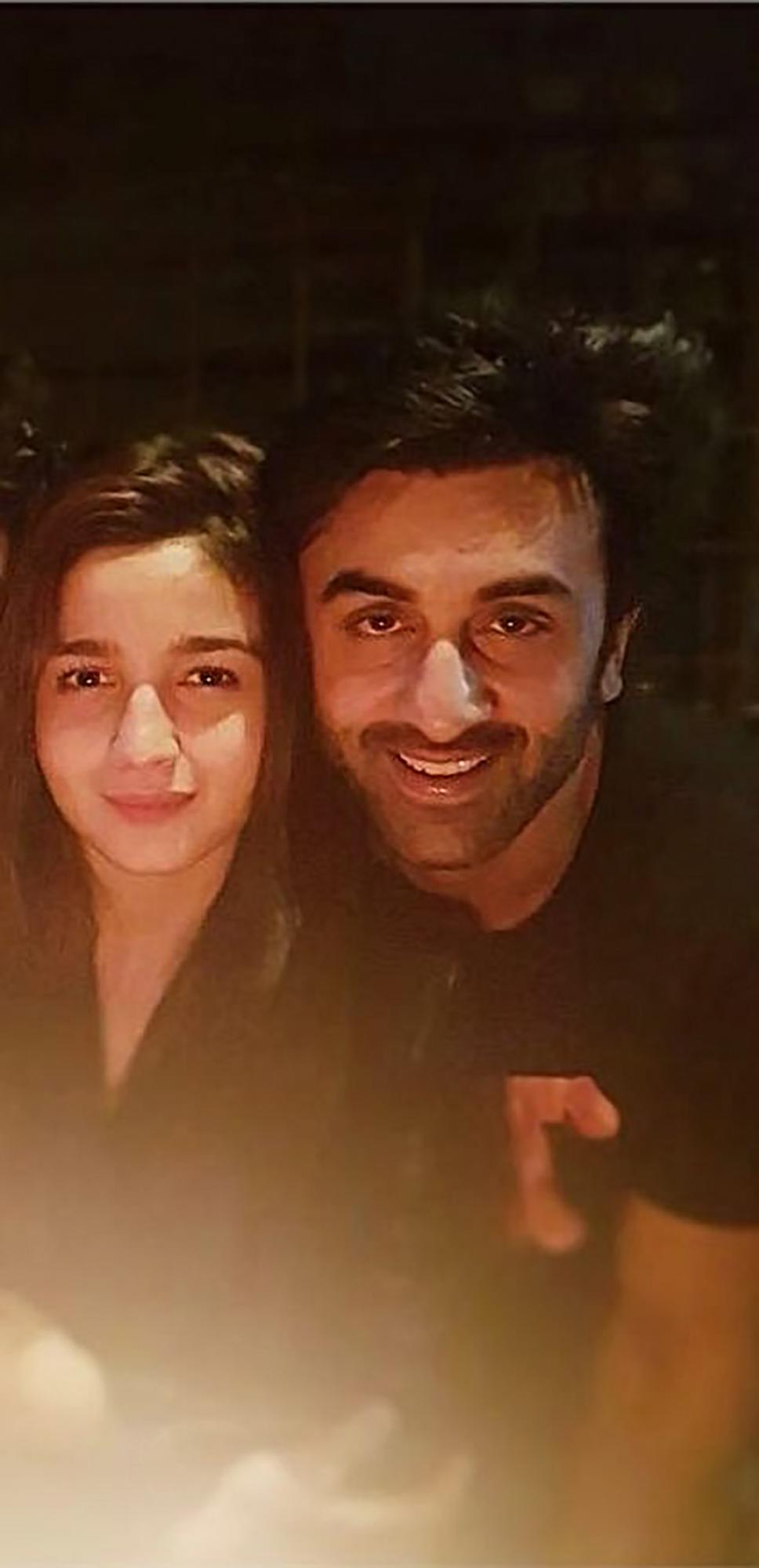 Rishi suddenly took ill in Delhi earlier  this month. He was  soon discharged and he gave defiant press statements stating it was just  an infection caused by  Delhi's infamous pollution. But now he's back in  hospital, this time in Mumbai. And  the diagnosis is  not  encouraging.
Sources close to the  Kapoor family say Rishi is in denial. "He's  just being stubborn. This is adding to  the  family's growing anxiety. Before  a treatment procedural  is decided on, he must accept that he's unwell. Unfortunately, like the first time when the disease struck, he is not willing to accept the truth."
This sudden unfortunateturn of circumstances has put  a question mark on  Rishi's son Ranbir's marriage to Alia Bhatt. The family was  getting ready for the wedding this year. But now with this sudden  setback, the entire  family's concentration will be on Rishi Kapoor's health.