News
Ramadan Recipe: Haleem by Chef Jitin Joshi From Bombay Brasserie, Taj Dubai
The amazing chef, Jitin Joshi of a popular Indian restaurant shares his favourite Ramadan recipe!
HALEEM
Ingredients 
• Mutton  1 kg
• Wheat grain  ½ kg 500 gm
• Yogurt  250 gm
• Ginger garlic paste  30 gm
• Chana dal  100 gm
• Urad dal  100 gm
• Moong dal  100 gm
• Barley  100 gm
• Ghee  30 gm
• Onions  100 gm
• Green chili  6 nos
• Oil Vegetable 200 ml
• Red chili powder 10 gm
• Turmeric 10 gm
• Garam masala 10 gm
• Salt To taste
• Cinnamon stick 2 nos
• Black pepper corn 5 gm
• Cardamom 3
For Garnish
• Lemon   1 no
• Roasted almond  20 gm
• Roasted cashew nuts  20 gm
• Coriander leaves  50 gm
• Mint Leaves  50 gm
• Green chilies  5 or 6 no
• Brown onion  10 gm
Method
1.  Soak wheat and all lentils for the whole night.
2.  Heat oil and add 15 gm ginger-garlic paste, fry for a while.
3. Add meat, 5 gm turmeric, red chili and garam masala powder. Mix well and cover and let it cook till meat is tenderised well.
4.  When mutton is tenderised, add yogurt, lemon, 3 green chilies and 1 cup water. Simmer till oil comes on to the surface.
5. Let it cool at room temperature, now shred meat and keep aside.
6.  Now in a large pan, add wheat, mixed lentils, 5 gm turmeric powder, 15 gm ginger garlic paste, 3 green chilies, black pepper corn give a boil and cook to tenderize all lentils.
7. Blend all lentils and wheat in blender.
The popular chef spoke to us about his favourite Ramadan memories and the idead Iftar menu according to him. Check it out!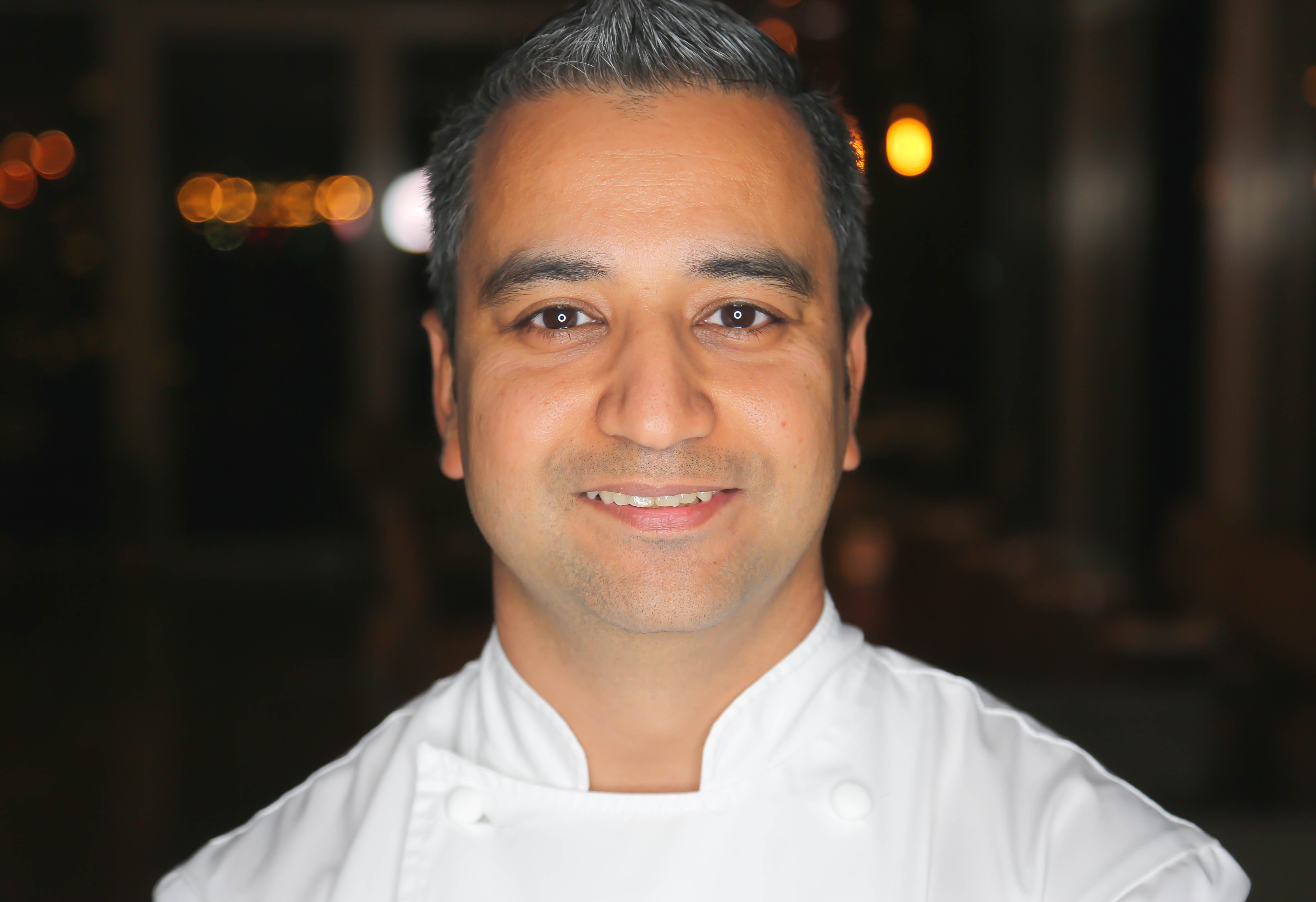 Ramadan memories in India
In India, 'Ramadan' referred to as Ramzaan has special importance. Every fasting home looks forward to an elaborate iftar feast to break the fast. After the evening (Esha) prayers, the recitals of the holy Quran can be heard across the land. Fast is broken with dates and water and followed by fried 'pakoras', chicken pea curry and Haleem which are a must. It then proceeds to the suhoor, the highlight of which is the 'sweet vermicelli' called laccha or feni.
The ideal Iftar menu
Ideally the fast should always be broken with dates or anything sweet. There has to be a selection of fruit / fried items and definitely a lamb preparation. My personal favourite is the Haleem made from lamb and pounded grains, garnished with fried onions, mint and lemon, topped with ghee.
This recipe is my favourite because
This recipe is a specialty of the street vendors near the Charminar area of Hyderabad and it has been savoured since decades. It's an integral part and parcel of our social and culinary culture. I can't think of a traditional, authentic iftar meal without it!