News
Ramadan Recipe: Anardana Gosht Ki Chaampein by Chef Pradeep Khullar From Mint Leaf of London, DIFC
The amazing chef, Pradeep Khullar of a popular Indian restaurant shares his favourite Ramadan recipe!
ANARDANA GOSHT KI CHAAMPEIN
Ingredients
• Lamb Chops (fat removed and trimmed)     4 pcs
• Salt  To taste
• Crushed Black Pepper  0.5 tsp
• Garlic Paste   1 Tbsp
• Red Chilly Powder   1Tsp
• Black Salt  To taste
• Mustard Oil  3 Tbsp
• Sugar  1 Tsp
• Dried Pomegranate Powder  2 Tsp
• Asafoetida/hing Powder  0.5 Tsp
• Cumin Power   1 Tsp
• Garam Masala  1 Tsp
• Fennel (saunf) Powder  2 Tsp
• Salted Butter  3 Tbsp
• Chopped Green Coriander  2 Tbsp
• Green Chillies paste  0.5 Tsp
• Ginger Paste  1 Tsp
Method
• Beat the lamb chops one by one with meat mallet, add ginger, garlic and green chillies paste, red chilli powder and salt. Keep aside for half an hour.
• Meanwhile, take a bowl and add all the above mentioned  ingredients, blend well, except butter.
• After half an hour, marinate lamb chops in second marination and keep in the chiller for 20 minutes.
• Heat non-stick pan, melt butter and sear the chops on both the sides and cook until done. Serve pink from the centre.
The popular chef spoke to us about his favourite Ramadan memories and the idead Iftar menu according to him. Check it out!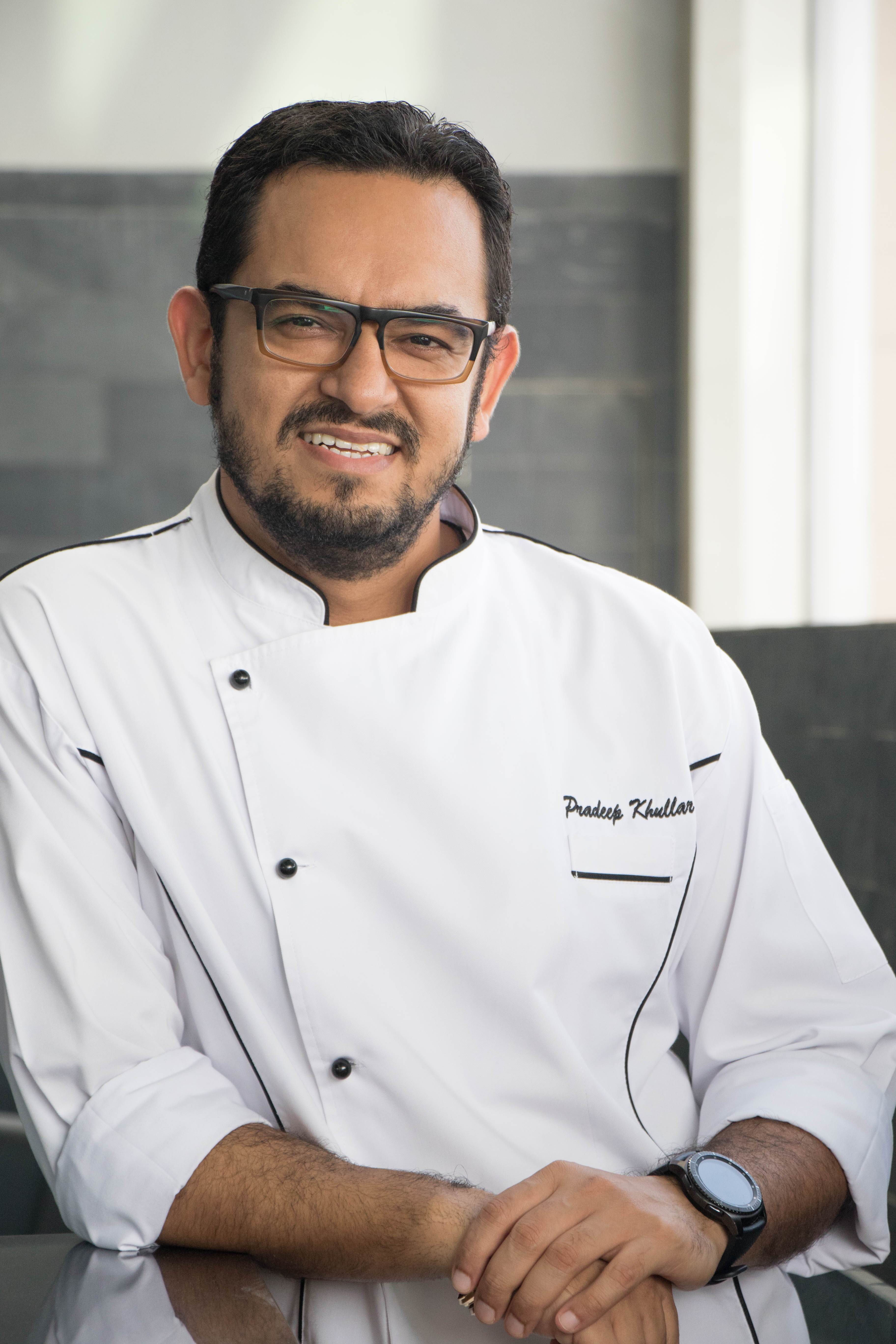 Favourite Ramadan Memories
I have grown up in Delhi and used to call it Ramzan instead of Ramadan back there.
For me, it has been all about trying unending scrumptious delicacies. I remember spending early mornings at my favorite Old Delhi haunts during Ramadan which included Jawahar's Fried Chicken and Karim's Kormas and so many more.
During the Holy Month, there is always a fervent energy back home which I miss often.
The Ideal Iftar Menu Is 
I've been able to attend quite a few diverse homemade iftar meals, courtesy friends.
The iftar always starts off light on the palate, with dates, cut fruit and fruit juices or Roohafza to whet one's appetite for the richer parts of the meal. These traditional elements remain consistent followed by contemporary additions too. These include an assortment of deep-fried entrees such as chicken pakoras, mutton kebabs followed by the main course of the Haleem, Lamb Nihari, Murgh Salan and Biryani. To end an iftar meal on a sweet note there must always be a delectable  Phirni, Zarda and Seviyan.

This Recipe is Special Because
To keep it short and sweet, it is one of the first dishes I mastered when I was training to be a chef. It is my go-to recipe no matter the occasion.