Bollywood News
Ramadan Kareem 2019: Buffets, Deals, Iftar Discounts in Dubai Restaurants
For Ramadan 2019, here is the Ramadan list, the best venues that serve great food. You won't want to miss any of these buffet and iftar deals!
Ramadan Kareem, readers! In this blessed month, take your loved ones to these great restaurants who offer a fantastic grub and a good ambience. Take advantage of the shortened office and school timings to spend more time with your friends and family and also for prayer and rest. Masala! has picked its favorite restaurants that offer comprehensive deals for iftar. Check out the list below.
DUBAI FESTIVAL CITY
Anise, Intercontinental DFC
Price: Dhs 215 per person including juices, tea, coffee and soft beverages. Dhs 107 for children aged 7-12 years. Kids 0-6 years go complimentary.
Experience the finest selection of traditional Arabian and international culinary offerings spread over eight live cooking stations at Anise, overlooking the Dubai Creek with a family friendly feel and contemporary ambience.
The Fish House
Price: From Dhs 190
The Fish House brings a selection of grilled meats and fresh fish with Iftar sharing specials. Indulge in platters of lamb, chicken and fish all cooked to perfection from the charcoal grill while you sit in this light, modern and calming environment soaking up the best seafood in Festival City.
Sirocco
Price: Dhs 115 per person, including Ramadan juices. Kids 0-6 years go complimentary. Kids 7-12 years: Dhs 57
Gather at the Holiday Inn Dubai Festival City for an Iftar evening at Sirocco. Relaxing in this airy restaurant, embrace an abundance of delicacies to breakfast with a selection of traditional and international dishes.

Skyline Lounge
Enjoy light predawn treats before the fast, in the laid back open atmosphere of the Skyline Lounge, showcasing some of the most mesmerizing views of the city skyline. Shisha available.

Vista Bar & Terrace
Relax in the tranquil, softly lit outdoor setting of the Vista terrace and savour your suhour  with views across the Dubai Creek at this venue of city scape. Shisha available.
RADISSON BLU HOTEL, DUBAI DEIRA CREEK
Address: Baniyas Road, Dubai Deira Creek
Price: Varied (between Dhs 89-199)
If you can't decide on what culinary experience you want this Ramadan, look no further than Radisson Blu Hotel. Guests can choose between Aseelah (Emirati restaurant), Shabestan (authentic Persian restaurant), Minato (Japanese) or Fish Market (seafood restaurant).  
Experience iftar on board Al Mansour Dhow with a special spread of Arab and international dishes. Boarding starts at 6.00pm and sailing is from 6.30pm–8.00pm.
The choice continues. Indo-Chinese iftar options are available at China Club restaurant from sunset until 11.00pm for only AED 169 per person.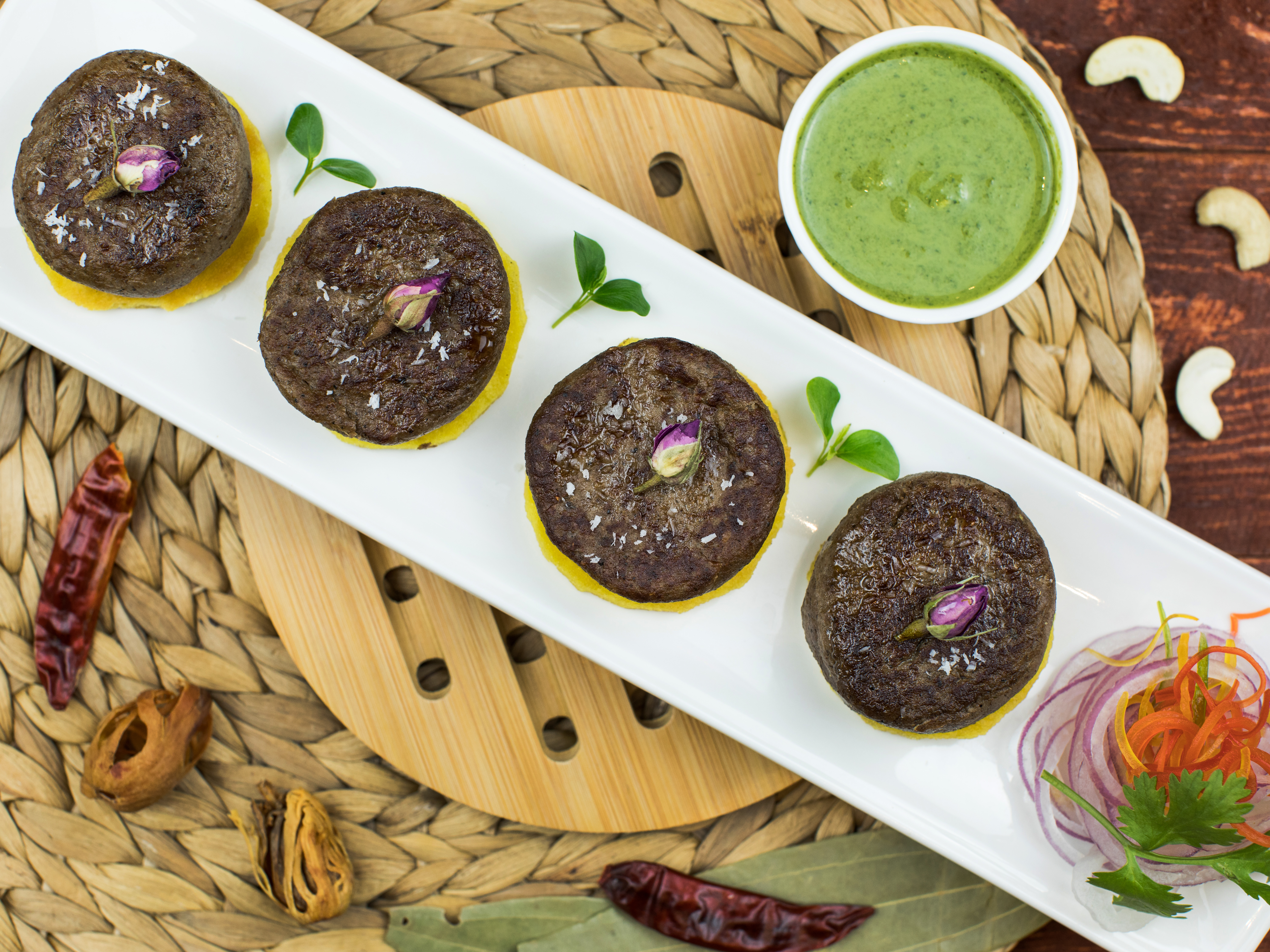 PURANI DILLI
Address: Four Points by Sheraton, Downtown - Mankhool
Price: Dhs 95 per person, including juices
For a classic North Indian iftar experience, Purani Dilli is offering a lavish menu that will make you feel like you're breaking your fast right in Delhi. The menu has all the offerings of traditional Indian and Emirati iftars, such as various chaats with hummus or fattoush, meat and vegetarian main courses, traditional mithai or Arab desserts and some rooh afza or jallab to wash it all down.
YALUMBA
Address: Yalumba restaurant, Le Meridien Dubai Hotel & Conference Centre
Price: Dhs 169 for Iftar buffet at Yalumba restaurant. Shisha is available at Yalumba terrace for Dhs 120
The Yalumba chefs are presenting an elaborate buffet to ring in iftar, bringing together all the classic favourites of Middle Eastern culture and cuisine. There will be live cooking stations for guests to enjoy, along with traditional fare like kibbeh and katayef.
PLAY
Address: 36th floor, H Hotel on Sheikh Zayed Road
Price: Dhs 250 per person
The upscale PLAY Restaurant & Lounge will be offering its signature inspiration and gastronomical innovation to a variety of delicious Iftar and Suhoor classics in its Ramadan menu. Expect your usual Ramadan staples with a creative twist for a memorable dining experience.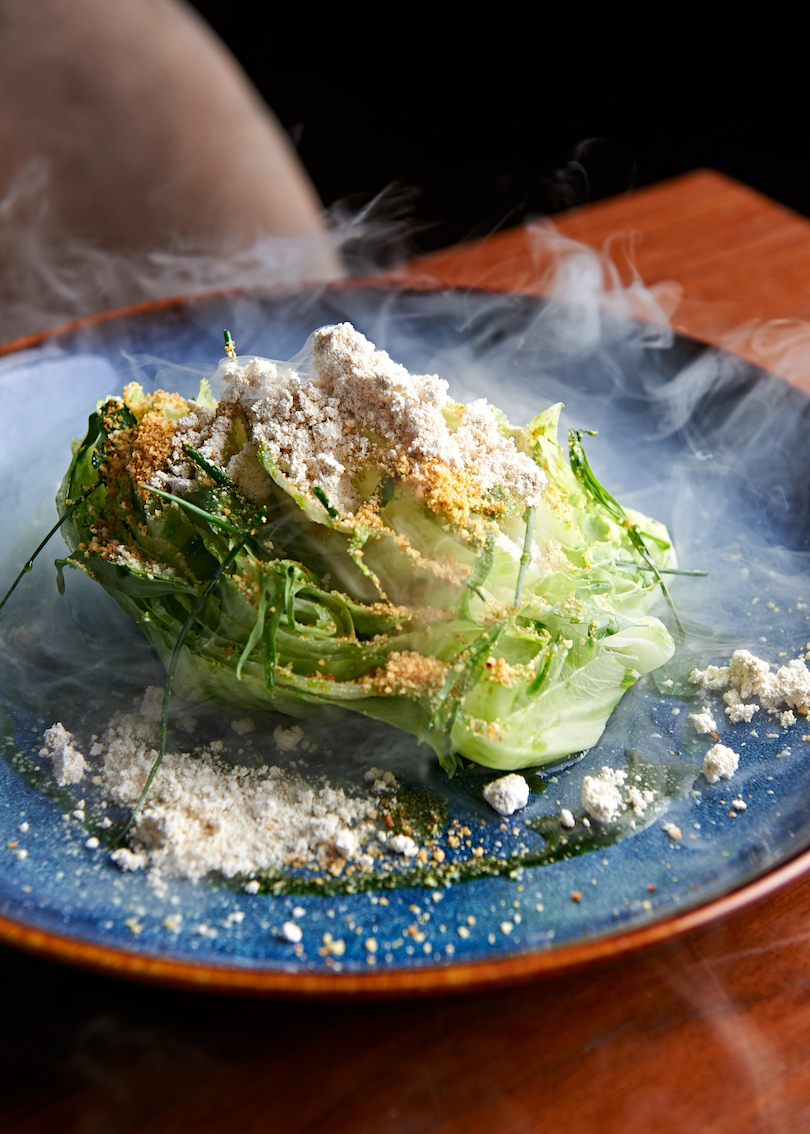 COYA
Address: Four Seasons Resort, Jumeirah Beach in Dubai OR The Galleria on Al Maryah Island, Abu Dhabi
Price: Dhs 250 per person in Dubai and Dhs 199 in Abu Dhabi
COYA is offering guests the chance to have the quintessential Peruvian cuisine experience during their iftar. Diners will be treated to such exciting creations like Charentais melon soup garnished with white almonds and olive oil; Peruvian beans with black truffle and herby tomato and aji rocoto soup, as well as a wide selection of Latin American starters.
BOMBAY BUNGALOW
Address: The Beach at JBR
Price: Dhs 110 per person
Break your fast with an Indian twist from Bombay Bungalow. Bombay Bungalow incorporates traditional Indian and a range of international ingredients without compromising the quality and taste of the Indian dining experience. The stunning sunset in the beach setting is a bonus!
MASTI
Address: La Mer South
Price: Dhs 150 per person
Explore the electrifying and colourful menu infused with modern and traditional India at Masti this Ramadan. Start with authentic Arabic staples such as lentil soup, dates and fruits, then enjoy a fun Indian fusion meal from Edamame Chaat, Mango and Avocado Ceviche, Cassava Chaat arugula, sweet and sour chutney and tomato lace. Mocktails and one hot beverage are included per person.
MADINAT JUMEIRAH
Address: Al Majlis at Madinat Jumeirah
Price: Dhs 220 per person including beverages for buffet
Catering for everyone's needs during Ramadan, the Majlis at Madinat Jumeirah is the perfect venue to celebrate Iftar and Suhoor. Elegantly designed with arabesque accents, every inch is a reminder of what makes this Holy month magical. Whether it's a party of two or a large gathering Jumeirah's famous hospitality and culinary excellence are guaranteed.
JUMEIRAH EMIRATES TOWERS
Address: Godolphin Ramadan Tent
Price: Iftar Dhs 205 or Dhs AED for group bookings of 30 or more
Experience dining that fuses the past and present in the Godolphin Ballroom's elegant Ramadan Tent, where elements of modern design and traditional style exist in perfect harmony. This is the place to savour authentic Arabic cuisine to the pacifying sounds of live oud.
BURJ AL ARAB
Address: Al Falak Ballroom, Ramadan Tent
Price: Dhs 265 per person
The world-renowned Al Falak Ballroom inspired by a Viennese opera house will be transformed into a palatial hall dressed in Arabesque patterns this Ramadan. Guests can indulge in an Arabic Iftar buffet featuring a wide selection of local dishes, as well as a live Badri band, bringing an authentic Arabic Ramadan experience which will leave guests in awe.
BURJ AL ARAB JUMEIRAH
Address: Al Iwan
Price: Dhs 350 per person
The world's tallest atrium may be one of the best ways to savour delectable Arabic cuisine for Iftar during the Holy Month. Guests can break their fast to live music and the tastiest traditional fare at Al Iwan. A delectable Arabic buffet rich in traditional flavour will make the occasion as fascinating as it should be.
Address: Gold on 27
Price: Dhs 190 minimum spend, Dhs 95 for 3 mezze bowls, desserts from Dhs 65
What: For a sophisticated Suhoor, enjoy the glamorous surroundings of Gold on 27.
The stylish venue has curated a special Ramadan menu featuring traditional ingredients and mezze recipes, mocktails and desserts each with a signature Burj Al Arab twist.


MINT LEAF OF LONDON
Address: South Tower, Emirates Financial Towers, DIFC - Dubai
Price:  Dhs 215 per person
Mint Leaf of London Dubai pays homage to the culinary diversity of the streets of India in celebration of Ramadan. The nine-course meticulously crafted menu celebrates the varied array of Indian street food classics. Indulge in chef Pradeep Khullar's dishes made with a melange of exotic spices and ingredients with star items like Palak Patta Chaat, Balsamic Strawberries; Makkai Ki Khichdi, Masala Khakra as well as the vintage Lamb Haleem, Crispy Onion. The limited time street food set menu will be served from 12pm until late daily with the convenience of all-day dining.
BOMBAY BRASSERIE
Address: Taj Dubai
Price: Dhs 195 per person
Bombay Brasserie, Taj Dubai's award-winning Indian kitchen presents a carefully crafted Iftar experience that pays homage to the diversity of cultures, traditions and flavours celebrated throughout India during Ramadan.  The hearty and wholesome menu is deeply rooted in history and draws inspiration from Iftar dishes once savoured by the powerful dynasties of the medieval world – from the kitchens of the great Shah Mir of Northern India to the army kitchens of Tughlaq in Daulatabad, Tamil Nadu.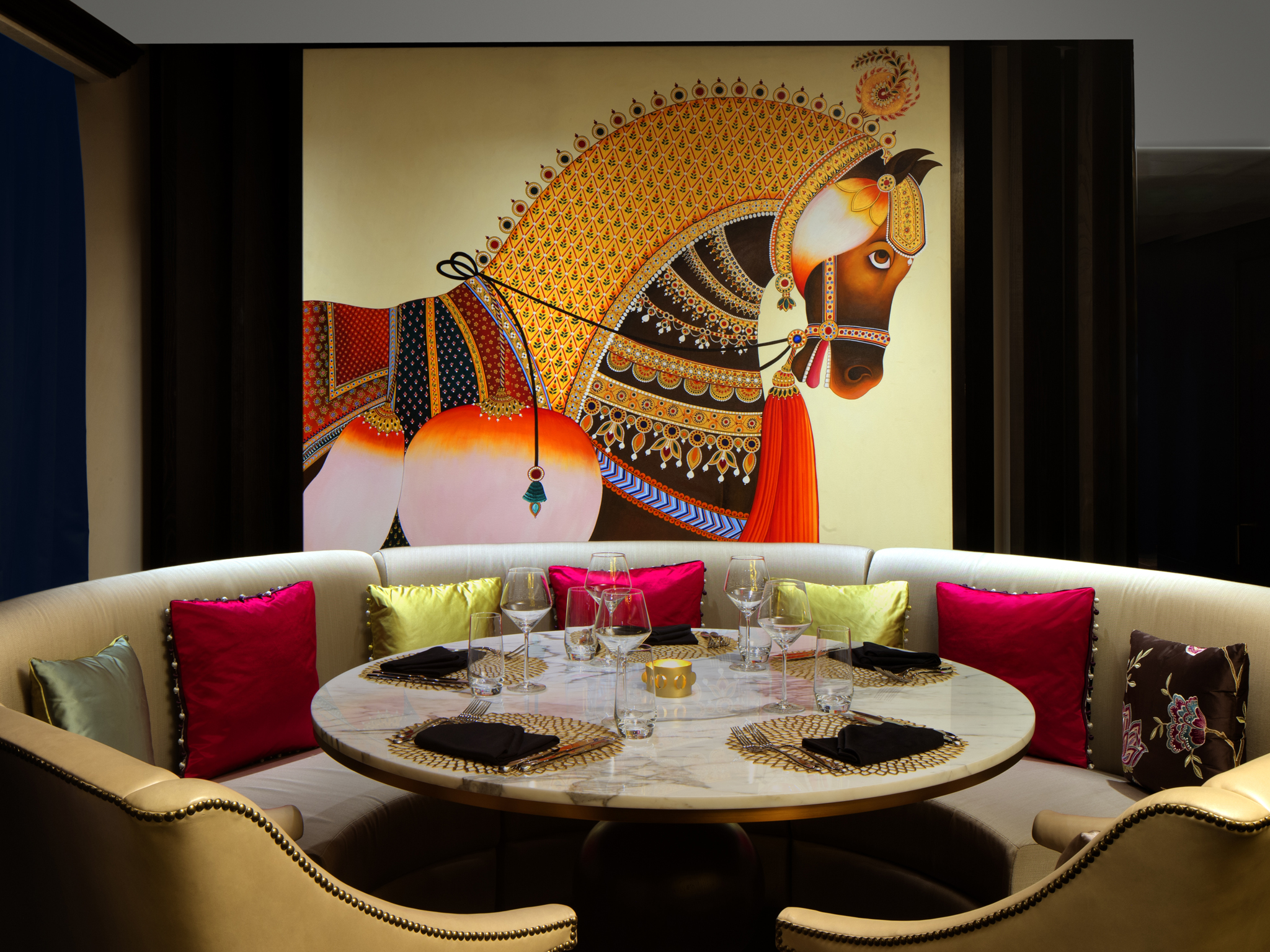 FAIRMONT FUJAIRAH
Address: Canvas, Fairmont Fujairah Beach Resort
Price: Dhs 165 per adult and Dhs 85 per child. Children below six dine for free.
Rediscover Emirati culture, traditions and home-style dishes at Fairmont Fujairah Beach Resort during Iftar at Canvas, as well as cultural sessions evoking beautiful memories of Emirati heritage at the hotel's Thamella Hall converted into a traditional Emirati majlis during Suhoor. Inspired by Arab culture and local Emirati tastes, the Iftar buffet at Canvas will feature the best of traditional Emirati dishes. The star of the Iftar will be the famous Ouzi, which is the UAE's national dish. Other culinary favourites such as Harees, Machboos and Thereed will be beautifully served at craving stations.
FAIRMONT AJMAN
Address: Al Fayruz Tent, Fairmont Ajman
Price: Dhs 175 per adult and Dhs 88 per child.
Fairmont Ajman celebrates the holy month of Ramadan with the revival of the Al Fayruz tent.  Families can break their fast during this month of peace in the ambient and serene surroundings of the Pearl Garden. The tent will showcase Ramadan traditions with modern flair bringing together varying palates to connect over Iftar and suhoor. Guests can relax and watch their favorite Ramadan TV shows or enjoy Moroccan tea while listening to the live tunes of the famous Oud musician Amer Ammouri.

ACCENTS RESTAURANT & TERRACE
Address: InterContinental Dubai Marina
Price: Dhs 165 per person; Group Iftar Menu starts at Dhs 145 per person for groups of 10 and above.
Accents Restaurant & Terrace invites guests for a sumptuous Iftar daily throughout the Holy Month comprising a plentiful array of Middle Eastern specialties and beverages, including traditional Hot and Cold Mezze, Slow Roasted Lamb Ouzi with Oriental Rice, Whole-Baked Salmon Harra and a delightful variety of Arabic sweets and desserts. Group bookings are also available.
MARINA SOCIAL
Address: InterContinental Dubai Marina
Price: Dhs 165 for a two-course menu and Dhs 195 for a three-course menu 
Check out the Marina Social's splendid selection of Mediterranean style dishes during this holy month. Diners can enjoy the venue's unparalleled cuisine and mesmerizing atmosphere to make this Ramadan a special one. Guests will get to experience culinary delights such as a selection of cold and warm starters and mouth-watering main courses.
Ramadan is a great time for sharing good times and enjoying scrumptious food on meal times with family. While there is a lot to be said about eating at home and having that delectable home cooked food, dining out can also prove to be very stress-free! From the list you saw above, choose your favorite restaurants that you can take your family out to for iftar. Iftar happens at sunset, so a good restaurant with great food and a great view can be a fantastic experience. Do you have any favorite iftar places? Let us know in the comments.
Read More on Ramadan: