Rajkummar Rao Stood Outside Shah Rukh Khan's House for Hours But Could Never Meet Him
By Shaheera Anwar Friday, 01 November 2019
Rajkummar Rao has been through many struggles before he made it big in Bollywood and recalls the time he stood outside Shah Rukh Khan's house
Rajkummar Rao's rags to riches story is one to be made a biopic on and the time might soon come since the actor is taking projects on projects and is making big money for his producers. However, it wasn't always the case for the Made in China star since he had earlier said in an interview that he had to skip meals and borrow money to buy clothes long before he was a star in Bollywood. The Judgmental Hai Kya star recently narrated another one of his stories from his pre-stardom days where he revealed that he was a die-hard fan of Bollywood's King Shah Rukh Khan.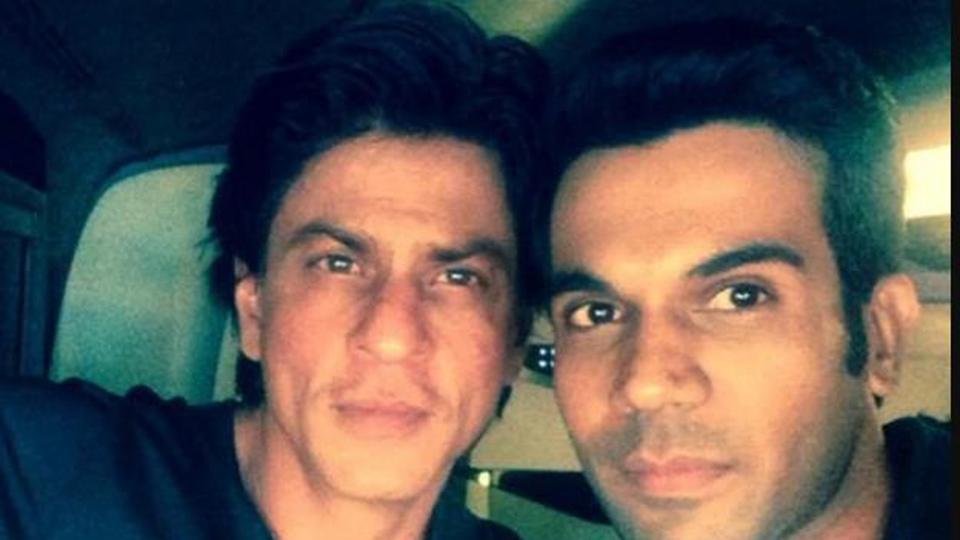 Rajkummar, in an interview with Neha Dhupia in her show No Filter with Neha, said that he would stand for 6-7 hours outside Shah Rukh's residence just to catch a glimpse of the Bollywood superstar. The Aligarh actor said he would see Gauri Khan, Shah Rukh's wife, often but he met the superstar himself later while both were shooting in Mehboob Studios in Mumbai. "Shah Rukh is so fantastic. He is so charming and after that, of course, now, we are pretty close. Like I know I can message him, I know I can call him and he calls me and I still get pretty excited and you know that fan inside me would never die. I still feel very, very happy whenever he calls me," Rajkummar said.
While giving more details of his first meeting with Shah Rukh, Rajkummar added that when he came to know that Shah Rukh was also shooting in Mehboob studios, he went to see and after due approvals was allowed to enter King Khan's van. He also touched on the topic of being compared to Shah Rukh and he believes that all the Khans in Bollywood have done their fair share to become what they are today. "I don't think we can compare superstars and actors like me. The kind of films Aamir Khan, Shah Rukh and Salman Khan have done are amazing. You can't say they are not good just because one of their films did not work."
For all the latest Bollywood News and gossip, follow us on Twitter & Instagram, like us on Facebook and subscribe to our channel YouTube. New videos up every day!
Comments