Bollywood News
Rajkummar Rao on Working With Kangana Ranaut and Harassment in the Industry
Rajkummar Rao sits down for an exclusive interview with Subhash K Jha and opens up about his latest film, Judgementall Hai Kya, revealing his thoughts on the controversies that have plagued the film and what it's like to work with actress Kangana Ranaut.
Rajkummar Rao has certainly become a force to be reckoned with in the Bollywood film industry. Ever since his debut in the anthology drama Love Sex Aur Dhokha to his critically acclaimed performance in the biopic Shahid, he has shaped up to be an extremely talented fresh face in an industry that has rarely seen success in its outsiders. Rajkummar most recently appeared on the big screen for the psychological black comedy Judgementall Hai Kya, which he starred in alongside actress Kangana Ranaut. Ever since the initial announcement of its original title (Mental Hai Kya) to THAT public spat between Kangana and a reporter during a promotional event, the film has unwittingly been the subject of several controversies. Now, Rajkummar opens up about his views on the matter as well as his feelings on issues within the industry as a whole. 
Raj, Judgementall Hai Kya (JHK) has opened to rave reviews. Do you feel vindicated after all the unsavoury controversies that surrounded the film?
Controversies don't make a film, a good story does. I always knew we were making a very unique film. Something that people have not experienced before and am glad that we got some really good reviews. It is definitely a relief because as an artist you try and choose good stories and make sure you put in your 200% rest everything is not in your control but when people show same kind of love for your film. It's definitely overwhelming.
You have played evil characters in the past. But none so deliciously droll and dark.Where did the wacky wickedness come from?
Hahaha, I don't know where it came from. I just followed the script and the brief given by my director Prakash for Keshav. We were very sure we wanted two different looks for two different sides of Keshav and worked towards that. I got an opportunity to bulk up and look different in this film.
What was it like working with Ms. Kangana Ranaut for the second time? How different was she now as a co- star?
It was same as Queen. We share this mutual respect for each other. She is a phenomenal actor and it's always fun to work with an actor who is so passionate about her job.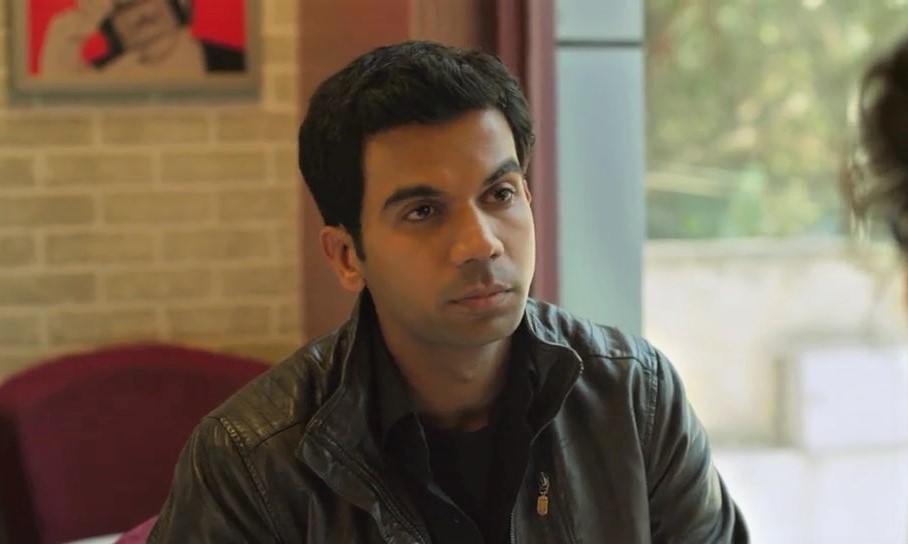 Rajkummar Rao in Queen
Among other things JHK is also about a woman's right to her own physical and psychological space? What is your take on this?
Yes, and I totally believe in that. Everyone has the right to live their life the way they want to live it without hurting someone else of course and women are way superior than men and it's high time that we start respecting that.
The other day when I interviewed Vijay Deverakonda he told me 9 out of 10 women he knows have been sexually harassed. As an actor whose partner works in this industry what are your thoughts on women's safety at workplace and at home?
Safety is the utmost priority at both workplace and at home and it's everybody's responsibility to make sure that women feel safe. I like to work in an environment where everybody is treated with respect and there are no hierarchies and the process has to be enjoyable for everyone. If still a woman feels unsafe they should always raise their voice against it.
There are rumours that you are doing Dostana 2. Is that correct? What are the films you are really doing?
No sir, am not doing Dostana 2. I wish I could but unfortunately it didn't work out this time but I've immense respect for Karan Johar and am sure we will collaborate very soon. I've finished Made in China and Turram Khan and Anurag Basu sir's next. Currently am shooting for Roohi Afza.
How do you manage to stay grounded in spite of all the success that has come to you during the past three years? Some other actors who started with you have turned into monsters?
I don't know any other way. I am who I am. I didn't want to become an actor to change myself or the way I behave, am an actor because I really portraying different lives on screen.
It looks like Rajkummar fans certainly have a lot of projects to look forward to! Roohi Afza will also star recent debutante Janhvi Kapoor and will be a horror-comedy produced by the same makers of the hit film Stree, which also starred Rajkummar alongside Shraddha Kapoor.