Bollywood News
Radhika Merchant Slays Eastern Look in These Unseen Photos
Anant Ambani is reportedly head-over-heels in love with Radhika Merchant. Check out these unseen pictures of the diva!
Mukesh Ambani and Nita Ambani have three children – Akash Ambani, Isha Ambani and Anant Ambani. While, Akash married his childhood sweetheart, Shloka Mehta on March 9, 2018, Isha Ambani tied the nuptial knot with Anand Piramal on December 2018. Well, now, it's Anant Ambani's turn.
Mukesh Ambani's youngest son is reportedly head-over-heel in love with luxury industry doyen, Radhika Merchant. Though, neither one of them have confirmed the relationship, pictures of Anant and Radhika going out on dates and 'family snaps' don't lie, eh?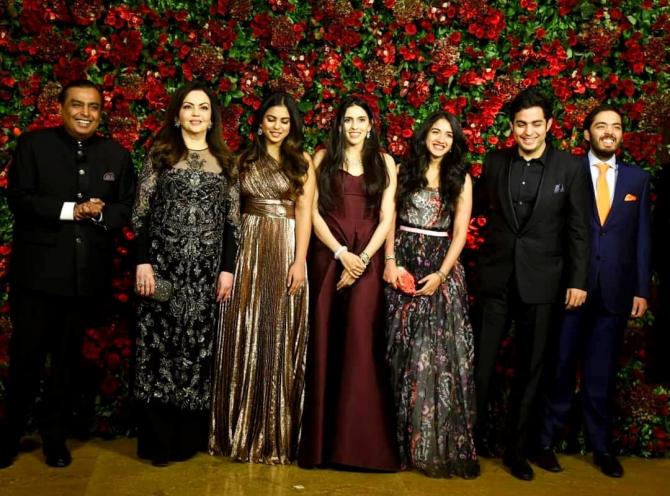 Radhika Merchant with the Ambani family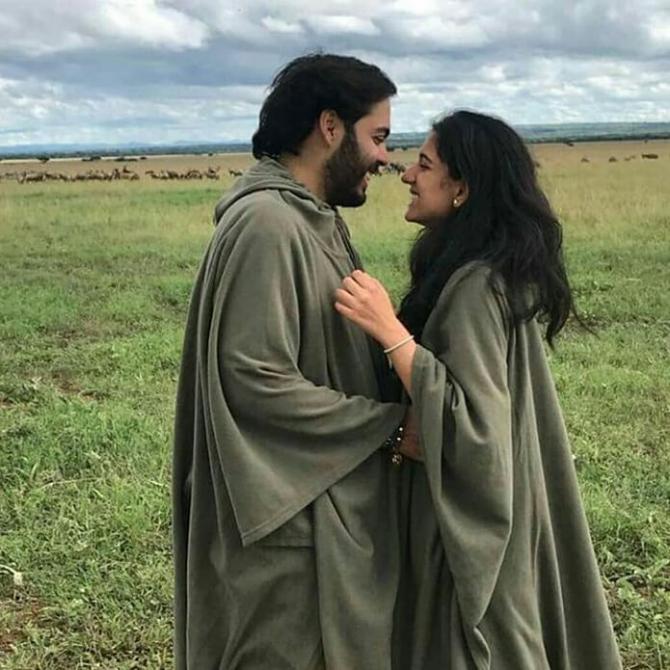 Radhika Merchant with Anant Ambani
Recently, an unseen picture of Radhika Merchant surfaced on social media and trust you us, she looks like a dream. In the picture shared by her fan page on Instagram, the diva can be seen donning a lemon and white lehenga and an exquisite jewellery. Radhika completed her look with loose curls and subtle make-up.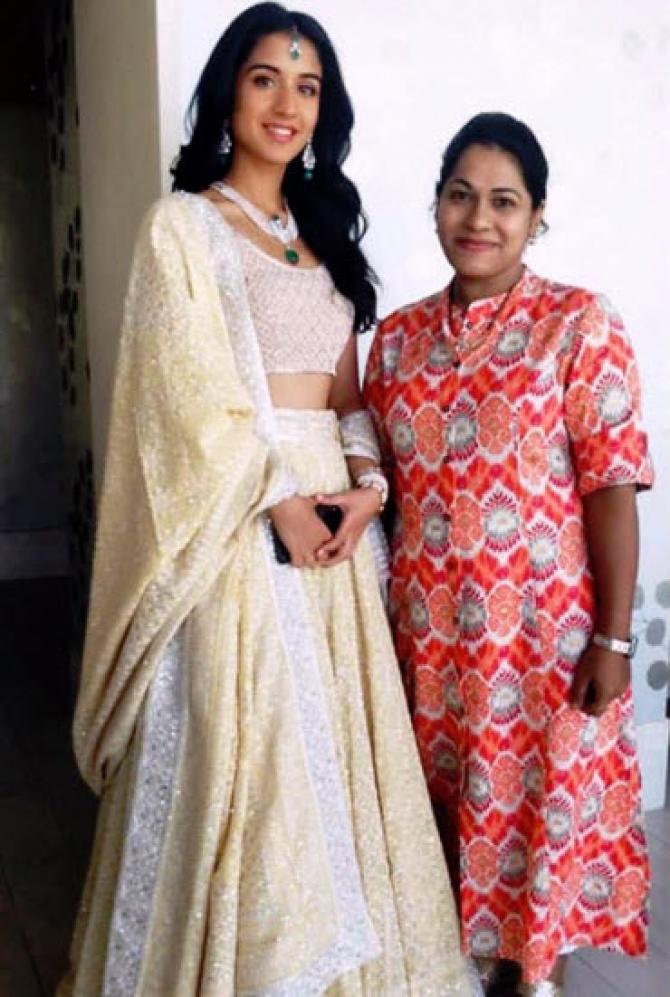 A few days ago, the world had stumbled on another picture of Radhika, wherein she can be seen donning a yellow eastern wear with traditional jewellery. Again, the gorgeous opted for light make-up and messy-loose braid.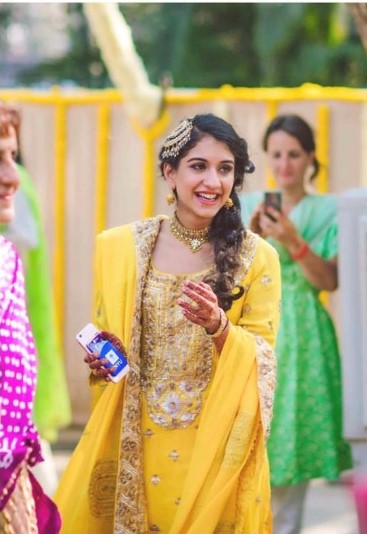 Radhika Merchant has been so well accepted by the Ambani family that not only is she spotted in every function that happens in India's richest family, but is also seen spending time with her future sister-in-law and Anant's sister Isha Ambani. The two happens to share a diamond necklace as well.
Radhika Merchant with Isha Ambani, Priyanka Chopra and Parineeti Chopra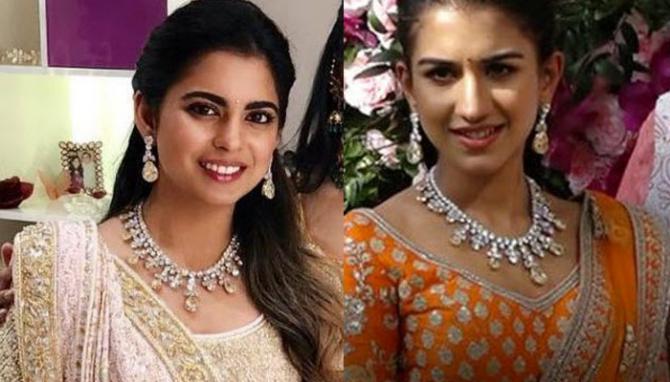 Isha Ambani and Radhika Merchant
Radhika is one intelligent and ambitious girl. Speaking about her career, Radhika was quoted saying, "I had never given much thought to the concept of luxury while growing up. However, after joining Isprava, my idea of luxury has evolved. Earlier I was put off by the mentality behind luxury because I equated it with a large logo on a handbag or a specific pattern on a piece of fabric but after joining Isprava and understanding the brand's idea of luxury I have learnt to appreciate it. To us, luxury is the seamless process of buying a home and a hassle-free holiday experience."
Talking about why she had left NYC after her graduation and came back to India, Radhika revealed, "To find a place where my work would matter, and I could make a real contribution to the organization I would join."
We can't wait for Anant Ambani and Radhika Merchat to tie the knot!