Celebrities
Rabi Pirzada's Private Pictures Leaked Online: Here Are All The Times She Made Controversial Headlines
Rabi Pirzada has been making headlines for more than one reason over the last few years. Here are few times she stirred controversies.
Pakistani singer Rabi Pirzada has made headlines over the last week for all the wrong reason. Rabi Pirzada, a Lahore based singer and actress, came in limelight over leaked pictures and videos that were shared on social media. However, this is not the first time the actress has grabbed headlines after irking many. The singer recently announced that she is bidding showbiz farewell after her private videos were made public.
Here are some other times, the actress was embroiled in controversies:
The Exotic Animals Case:
Rabi Pirzada's may have gained some recognition owing to her brief acting and singing stints, but there's more to her than that what meets the eye. The Shor Sharaba beauty happens to be very fond of snakes. In fact, Pirzada's bedroom is currently home to four pet snakes and she hopes to adopt more from different parts of the country.
The Punjab Wildlife Protection and Parks Department has lodged a complaint against singer-turned-host Rabi Pirzada for allegedly keeping exotic animals as pets at her beauty salon in Lahore. The Shor Sharaba starlet owns exotic cobras, crocodiles and majestic lions of which she often post pictures on social media that landed her in hot water.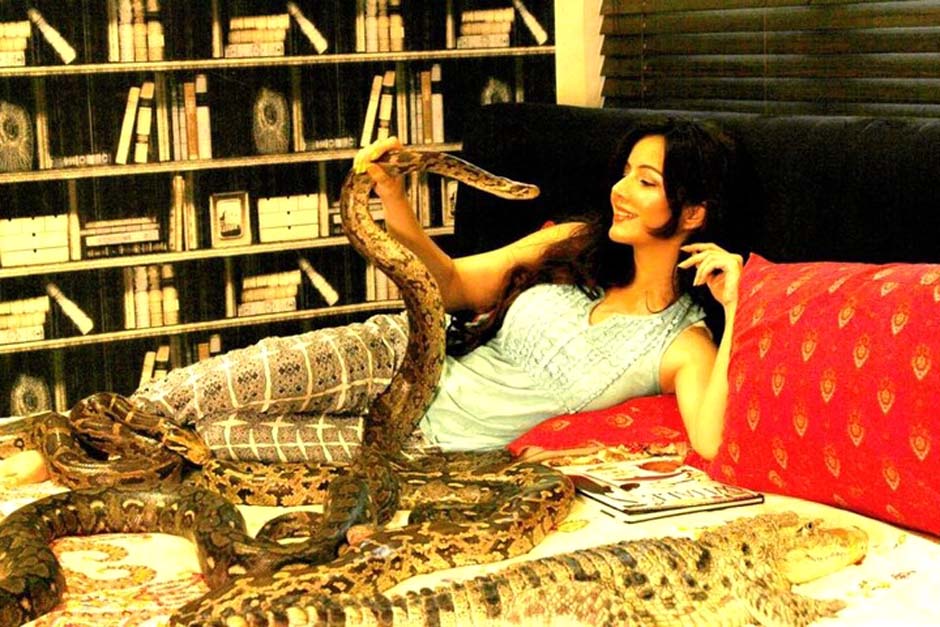 Pirzada had explained that this rather strange fascination of her's has stuck around since childhood. "I have loved snakes ever since I was young, even though my parents were not in favour of this. They used to try and stop me but I patiently waited till a time I could afford the hobby myself," she said. "My pets love me back too. Whenever I enter my room, I can tell that they are happy to see me and I try my best to look after them personally as they are familiar with only me."
The Suicide Bomb:
Rabi Pirzada had also made headlines when she threatened PM Modi with a suicide attack and earlier had threatened him by saying that she will unleash reptiles on him. The video of Rabi holding snakes and other reptiles was posted by her on her social media pages and had outraged a lot of netizens. She had also posted a picture of her donning what appeared to be a suicide jacket to warn PM Modi over Kashmir.