Celebrities
Covid-19: Queen Elizabeth II and Prince Philip Move to Windsor Castle For Quarantine
Due to Covid-19, Queen Elizabeth II and husband Prince Phillip have moved to Windsor Castle. They have been married for more than 72 years.
Queen Elizabeth II, the longest-reigning British monarch is 93 years old and still going strong. From conducting public engagements to working for long hours, Queen Elizabeth II is in good health and spirits, determined to serve Britain till her last breath. However, in times like these when COVID-19 is threatening mankind with disease and death, she and husband Prince Philip (who is 98 years old) have moved to Windsor Castle as a preventive measure. Their normal routine and social contact have also been altered as COVID-19 is particularly dangerous for those at her age.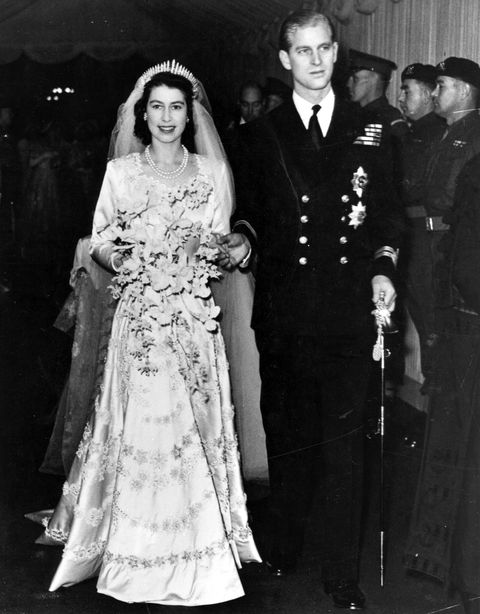 Queen Elizabeth II and Prince Phillip got married on November 20th, 1947
In her statement regarding this recent move, Queen Elizabeth II stated,
'As Philip and I arrive at Windsor today, we know that many individuals and families across the United Kingdom, and around the world are entering a period of great concern and uncertainty.
We are all being advised to change our normal routines and regular patterns of life for the greater good of the communities we live in and, in particular, the most vulnerable within them.
At times such as these, I am reminded that our nation's history has been forged by people and communities coming together to work as one, connecting our combined efforts with a  focus on a common goal.
We are enormously thankful for the expertise and commitment of our scientists, medical practitioners and emergency and public services; but now more than any time in our recent past, we all have a vitally important part to play as individuals- today and in the coming days, weeks and months.
Many of us will need to find new ways of staying in touch with each other and making sure that loved ones are safe. I am certain we are up to that challenge. You can be assured that my family and I stand ready to play our part.'
Members of the royal family have been sending out messages of solidarity for the vulnerable ones amidst the COVID-19 outbreak. Prince William recently shared a video message on his social media accounts lending out his support for those in need during the difficult times. Prince Harry and Meghan Markle have also started their efforts for maintaining a 'digital neighbourhood safe for all.' They will be sharing the authentic information regarding COVID-19 on their Instagram account. Their cousin Princess Beatrice's upcoming wedding might also be scaled down with fewer guests. The reception at Buckingham Palace will no longer take place.