TV/Streaming Reviews
Pyar Ke Sadqay Episode 5: Sarwar Sets His Sights On Marrying Mehjabeen
In Pyar Ke Sadqay, Omair Rana's Sarwar has fixated on Yumna Zaidi's Mehjabeen, determined to go to any lengths to get what he wants despite already being married
Pyar Ke Sadqay is a show that has fans split – while many believe it to be a brilliant show, others take issue with the lack of equal screen time for some actors.  That being said, the show is only in its infantile stages and hasn't built up the story yet, so there's much more to come.  While we last saw Sarwar take an interest in Mehjabeen, the show picks up from there.  Sarwar (Omair Rana) is a character that has been growing more with each episode – and this is not personal growth, rather it's that the viewer is getting to know who Sarwar truly is.  While initially, Sarwar seemed like a man who graciously stepped up and took a widow and her two children under his wing, the reality of the situation is much different.  Having married Mansoora (Atiqa Odho) for his own financial gain, Sarwar has emotionally and mentally scarred Abdullah (Bilal Abbas Khan) enough to destabilize him and keep him from interfering in his plans. 
However, now that many years have passed by, Sarwar is now feeling what he missed out in his youth by marrying an older lady.  Fixating on Mehjabeen (Yumna Zaidi), Sarwar attempts to blackmail Munshi Ji into agreeing to Sarwar marrying his daughter.  But when Munshi Ji refuses outright, inviting Sarwar to Mehjabeen's wedding, Sarwar kicks Munshi Ji out of his job.  Later, Masoora rehires Munshi Ji in a different position, incurring Sarwar's wrath.  Another interesting aspect of this is the reveal that Phupo (Sharmeen Ali) was once set to marry Sarwar before he chose to marry Mansoora.  While Phupo is sympathetic to Mansoora and loving towards her children, Mansoora is unable to take her advice as she still believes she holds a grudge against her.  In this track, it must be said that there's some spectacular acting, particularly that of Omair Rana and Atiqa Odho.  While Omair Rana portrays Sarwar's intentions in a brilliantly eerie way, Atiqa Odho shows Mansoora's vulnerability in a highly convincing manner.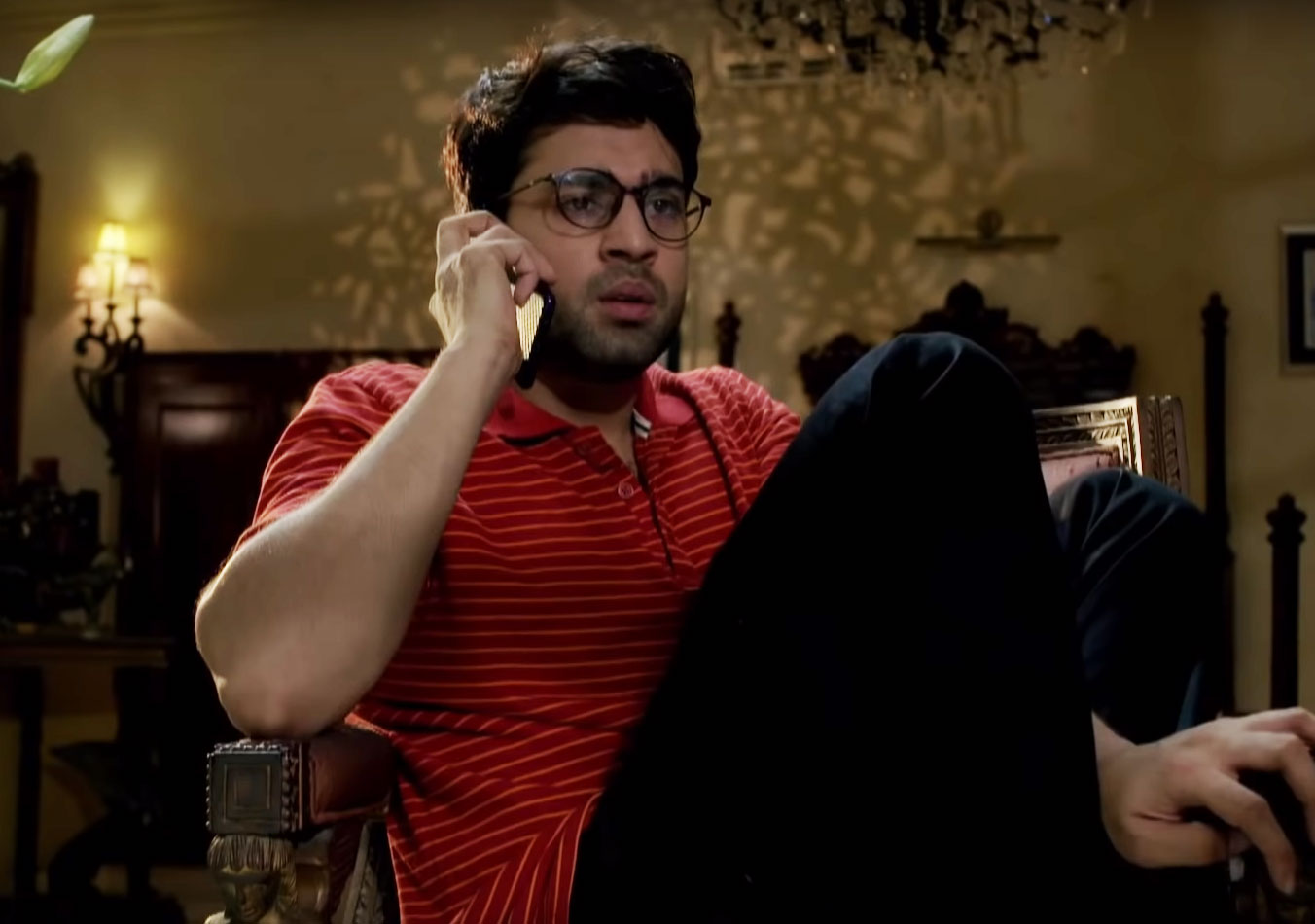 Yumna Zaidi in Pyaar Ke Sadqay
On a lighter note, Mehjabeen is seen interacting with her fiancé (Khalid Malik) and in a particularly hilarious scene, she questions him about his interest in her jahaiz, placing emphasis on her lotion.  Khalid Malik's expressions at her words and Yumna Zaidi's comedic innocence are laughter inducing and, quite simply, it's just really entertaining to watch.  Later, after Mehjabeen fibs to her fiancé about her intelligence and claims to have won trophies, she worries after he asks to see them.  She enlists the help of Abdullah who promises to help.
At present, much of the emphasis is placed on Mehjabeen and her circumstances, which has seemed to irk many Bilal Abbas Khan fans.  However, it's only a matter of time before Mehjabeen enters the household and the focus will shift over.  Pyar Ke Sadqay is a show that's presenting an interesting storyline in a unique way.  While the overtones of the show are heavy and serious, the way it has been presented remains light-hearted and sets it apart from other shows.