Blogs
Product Review: Kevyn Aucoin Sculpting Powder
Kiran Farooq on how to get that sculpted look!
I was introduced to this product my dear friend Urooj and I've been sold ever since.
In my experience, a really good contouring product is one of the hardest makeup items to find. I was so excited to try my Kevyn Aucoin Sculpting Powder when I finally bought it.
The compact is the same sleek red compact used for other KA powder products. While I appreciate the minimalism and symmetry of the compact design – the product is only 0.11 grams. The flat compact and rectangular shape make for easy stacking – very valuable if you like organized makeup drawers.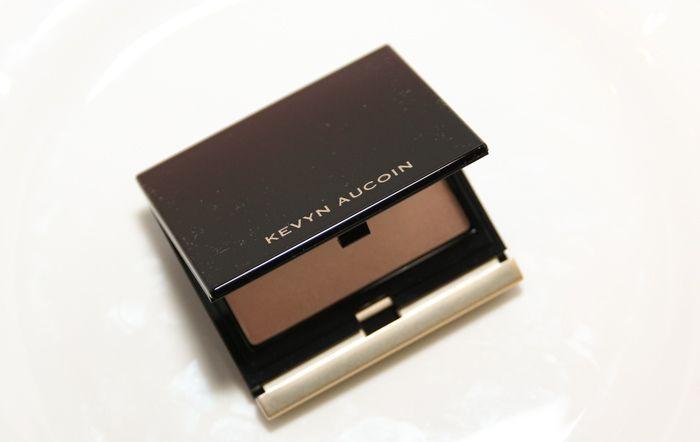 Unlike bronzers, Kevyn Aucoin Sculpting Powder was created specifically as a contouring product. While it only comes in one color (Medium), the texture is extremely fine-milled and blendable – meaning it can be worn on fair skin tones with a very light application or built up for medium to dark skin, though I could imagine it not showing up well on the darkest skin tones. The powder is soft and picks up easily during use. The product is just cool-toned enough to look like an actual shadow on your skin, and it's completely matte.
The pigmentation is excellent, so only a little bit of product is needed. I apply it with a small, dense domed brush and then blend it out with a larger, fluffier round brush. Wear time for me is a solid 10 hours before fading.