Priyanka Chopra Roots for THIS Kind of World for Women, Children and the Environment
By Masala Web Desk Wednesday, 22 January 2020
Priyanka Chopra attended the World Economic Forum this week. She spoke at length about the need to create a better world, adding a woman's ability to succeed should be a "basic human right"
This year, the World Economic Forum played host to some leading Bollywood A-listers. Two inspirational Indian cinema ladies who made their way to the event included Deepika Padukone and Priyanka Chopra. While the former spoke at length about her battle with depression and anxiety, PeeCee too impressed spectators as she got candid about the need to create a better and more progressive world for the generations to come. Priyanka was dressed in a black dress paired with a matching overcoat. She also spoke about how India successfully eradicated polio with the help of 200 million volunteers. Later, the Quantico star took to social media and shared glimpses from the occasion.
Live on Facebook from the #WorldEconomicForum at Davos with @Hughcevans from @GlblCtzn
Join us at these pages
https://t.co/3elZdPmvwyhttps://t.co/nLQOFo8BVm

We're also taking questions.

— PRIYANKA (@priyankachopra) January 22, 2020
Priyanka said she wants to be a part of the change. She mentioned, "I want my kids to grow up in a world where the world leaders have listened to Greta's (Thunberg) generation, where the climate crisis is contained if not averted, where a woman's ability to succeed is a basic human right and not based on geography and chance."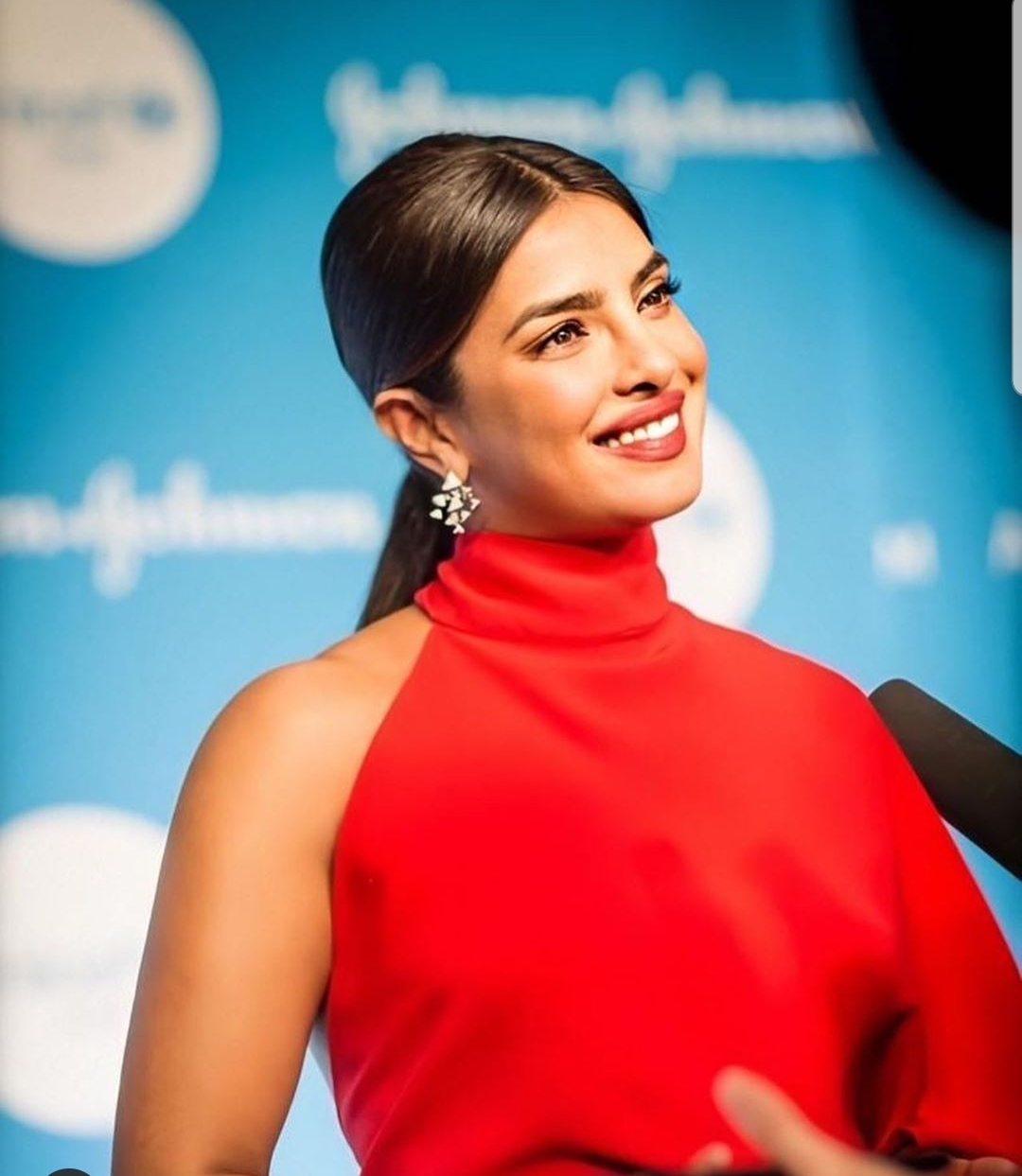 Priyanka Chopra
She also shared a candid picture of herself prepping for the chat in her car. In the picture, she is seen sitting with papers spread all over and around her. The actor captioned the picture, "In the 'office' for my fireside chat with Maria Forbes." Priyanka also shared an image with Dr Ngozi, where they ladies can be seen smiling from ear to ear. Introducing her to her fans, she wrote in the caption, "Dr Ngozi on behalf of Gavi has vaccinated 86% of the world's children and has saved over 13 million lives since 2000. She is truly doing God's work. Dr Ngozi is an economist, international development expert and the Chair of @gavialliance – an incredible organization that has helped immunise more than 760 million children and saved 13 million lives. The proof is in the numbers, and it's evident that with organizations like Gavi and its amazing partners like @unicef and @who, we can eradicate extreme poverty. #Davos2020."
For all the latest Bollywood News and gossip, follow us on Twitter & Instagram, like us on Facebook and subscribe to our channel YouTube. New videos up every day!
Comments