Bollywood News
Priyanka Chopra is Making the Most of Her Time in Delhi With Friends and Family
Priyanka Chopra made a comeback to Hindi films with The Sky Is Pink. She is now shooting for The White Tiger in Delhi.
Priyanka Chopra is currently in Delhi shooting for her film 'The White Tiger' with Rajkummar Rao. The city has always been close to Priyanka Chopra's heart and hence she also had one wedding reception here. Coming from a Punjabi family, Priyanka Chopra has close friends and family in Delhi. Apart from shooting for 'The White Tiger' and battling Delhi smog, Priyanka Chopra has also taken this opportunity to spend time with her friends and family.
Priyanka Chopra has been living literally out of the suitcase for the past few years. But she makes sure that she spends time with her best friend Tamanna Dutt whenever she can. Recently, she shared a glowing picture with Tamanna Dutt calling it  "Date With my beauty.. @tam2cul"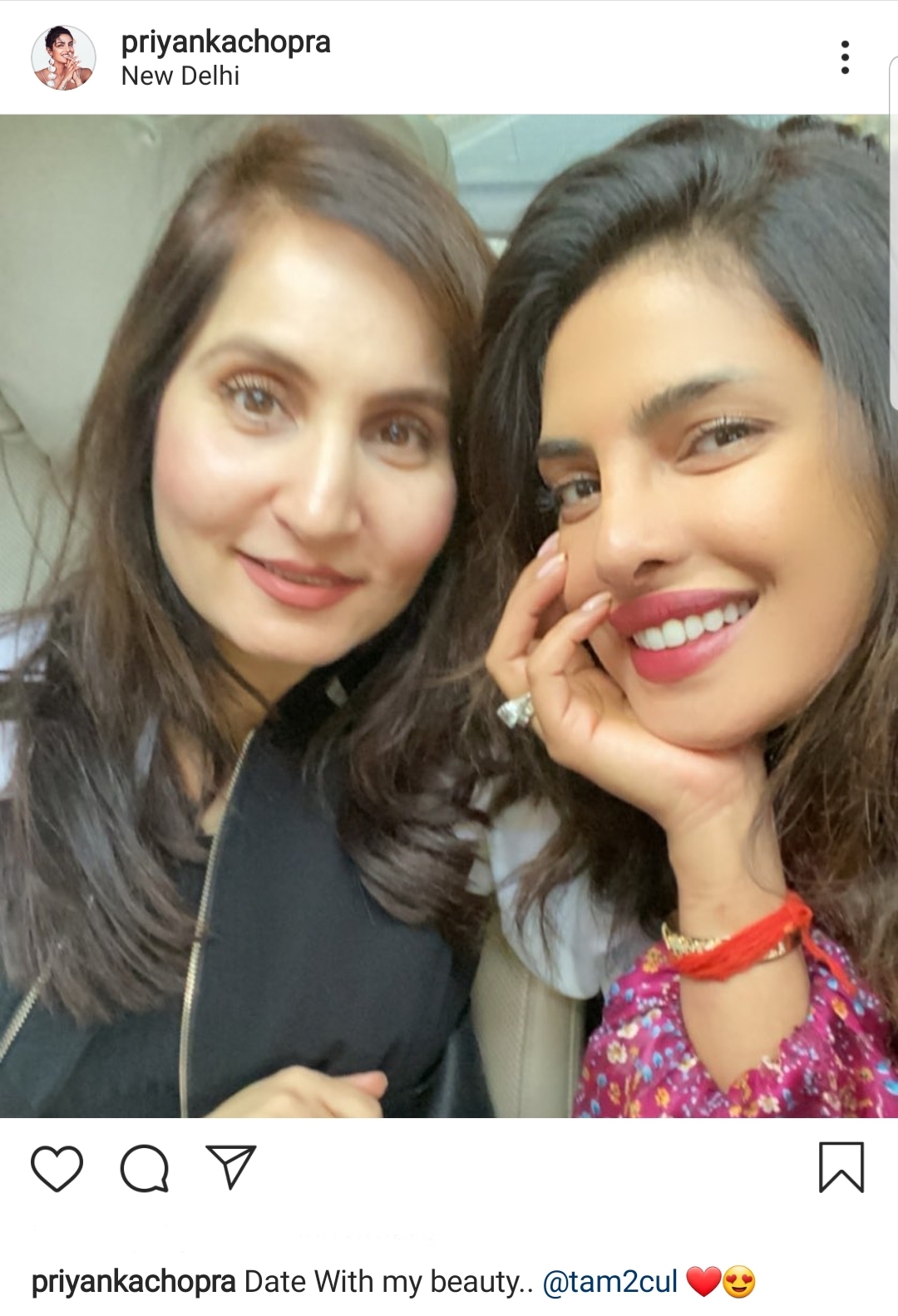 Priyanka Chopra with her best friend
Priyanka Chopra shares a long history with best friend Tamanna Dutt. The two became friends nineteen years ago and are still going strong. According to Priyanka Chopra, "I truly believe that you can find friends and like-minded people in the most unexpected places... and this is exactly what happened to me when @tam2cul walked into my life. Even though it feels like forever, Tam and I met about 19 years ago - we used to be roomies and surprisingly, we didn't quite like each other! Fast forward to the present where we are now inseparable."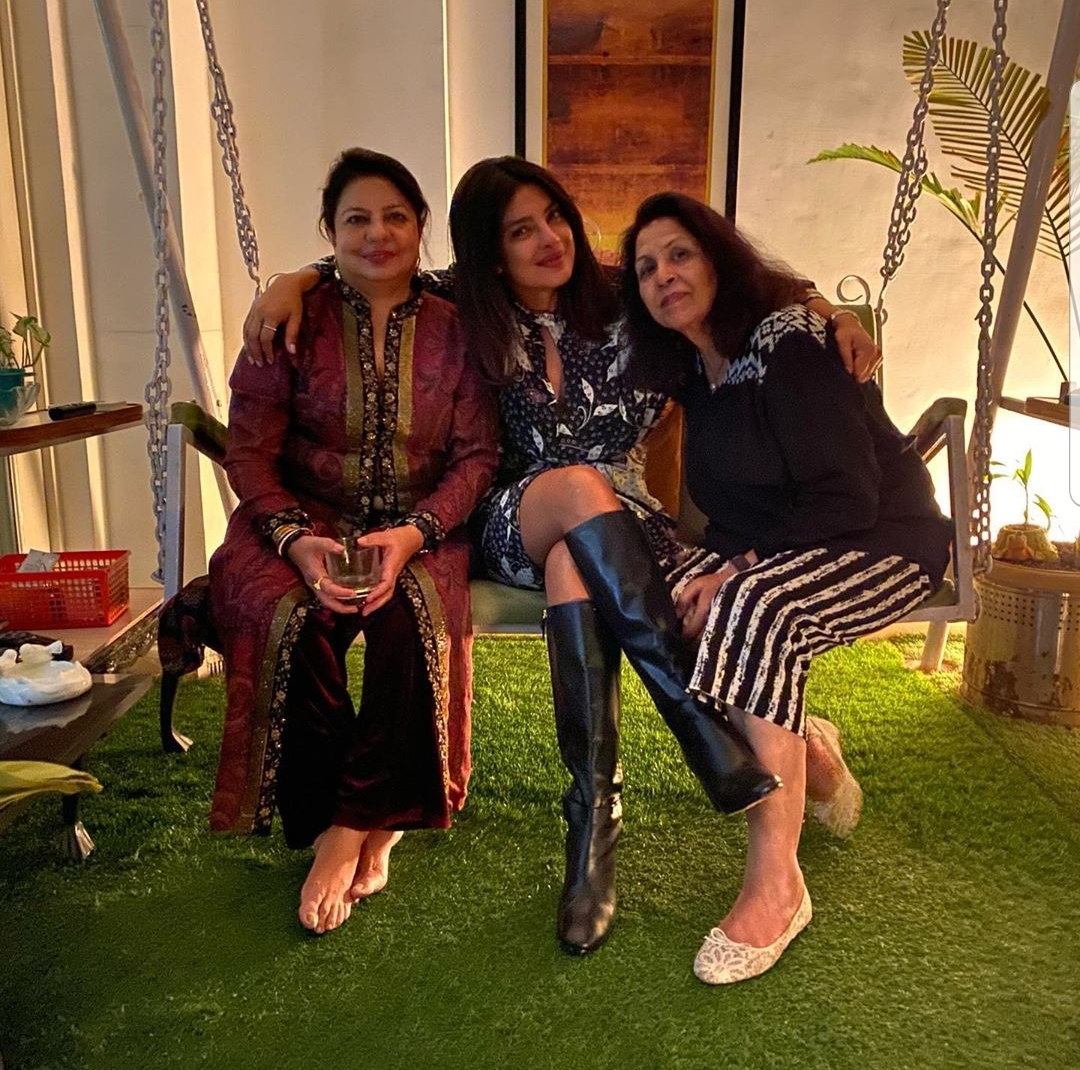 Priyanka Chopra with her a friend and mum, Madhu Chopra
Earlier, Priyanka Chopra had also shared a family group photo in Delhi. Being in Delhi also provided Priyanka Chopra to enjoy the famous Delhi dessert Daulat Ki Chaat.

Priyanka Chopra does not come from a film family. Her parents were doctors although her dad Ashok Chopra loved singing occasionally. Her mother Madhu Chopra who is a doctor by qualification is now Priyanka Chopra's business partner and handles the finances for her daughter. Priyanka Chopra also has a younger brother who is a restaurateur by profession. Priyanka Chopra entered the world of showbiz when she was just seventeen. Since then there has been no looking back for her. From ruling Bollywood to becoming a global icon, Priyanka Chopra has strived towards perfection at anything she did. She has now turned a producer as well. The Sky Is Pink was her first Hindi film as a producer.