Bollywood News
Priyanka Chopra Honoured at the Marrakech International Film Festival
Priyanka Chopra is having one feather after another in her cap these days. A night ago it was UNICEF and now it is Marrakech International Film Festival.
Priyanka Chopra, the global icon known for her acting and humanitarian work across the world, is currently attending the Marrakech International Film Festival. Priyanka Chopra rocked the boss vibes in a white pantsuit with nude heels. The makeup on the face was soft like always with a pop of pink color on her lips. Guess, this is what Priyanka Chopra loved most about her look because hse took Instagram to post a picture of her'lip service'.  Priyanka Chopra later quickly changed into a glittering golden saari for an event to honor the Australian Cinema at night.
The International Marrakech Film Festival honored Priyanka Chopra with an award for her contribution to the cinema. It is the first time that any Indian celebrity has been given this honor.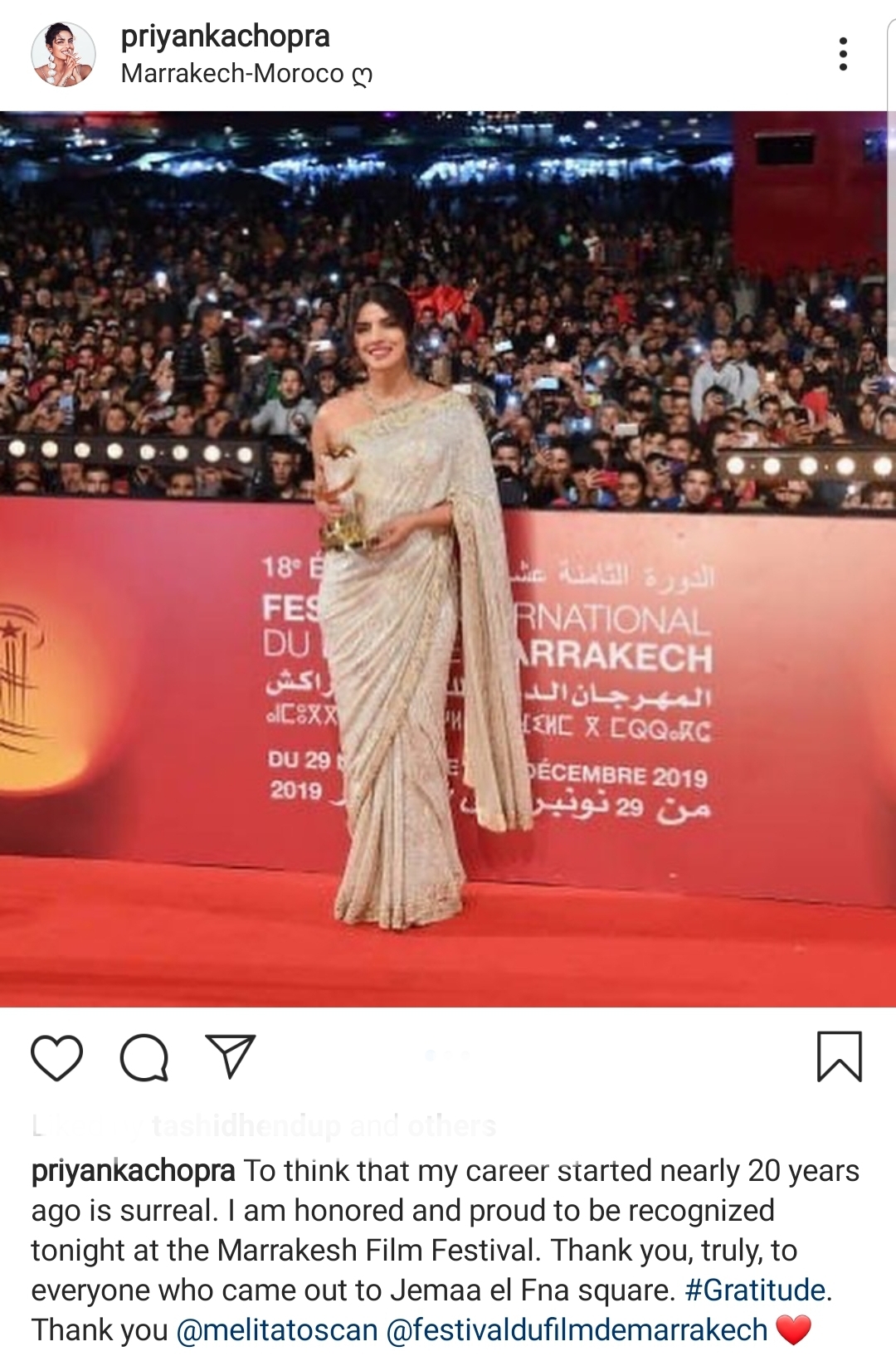 The excited Priyanka Chopra also posted pictures and videos from the event on her Instagram stories.
Everything seems to be going just right for the 37-year-old actress of Indian origin. Just a night ago she was honored with an award for the recognition of her work regarding the girl child empowerment by UNICEF. Stunning ina  red halterneck asymmetrical gown, Priyanka Chopra was all smiles as she spoke enthusiastically about the contribution of UNICEF to the girl child empowerment throughout the world.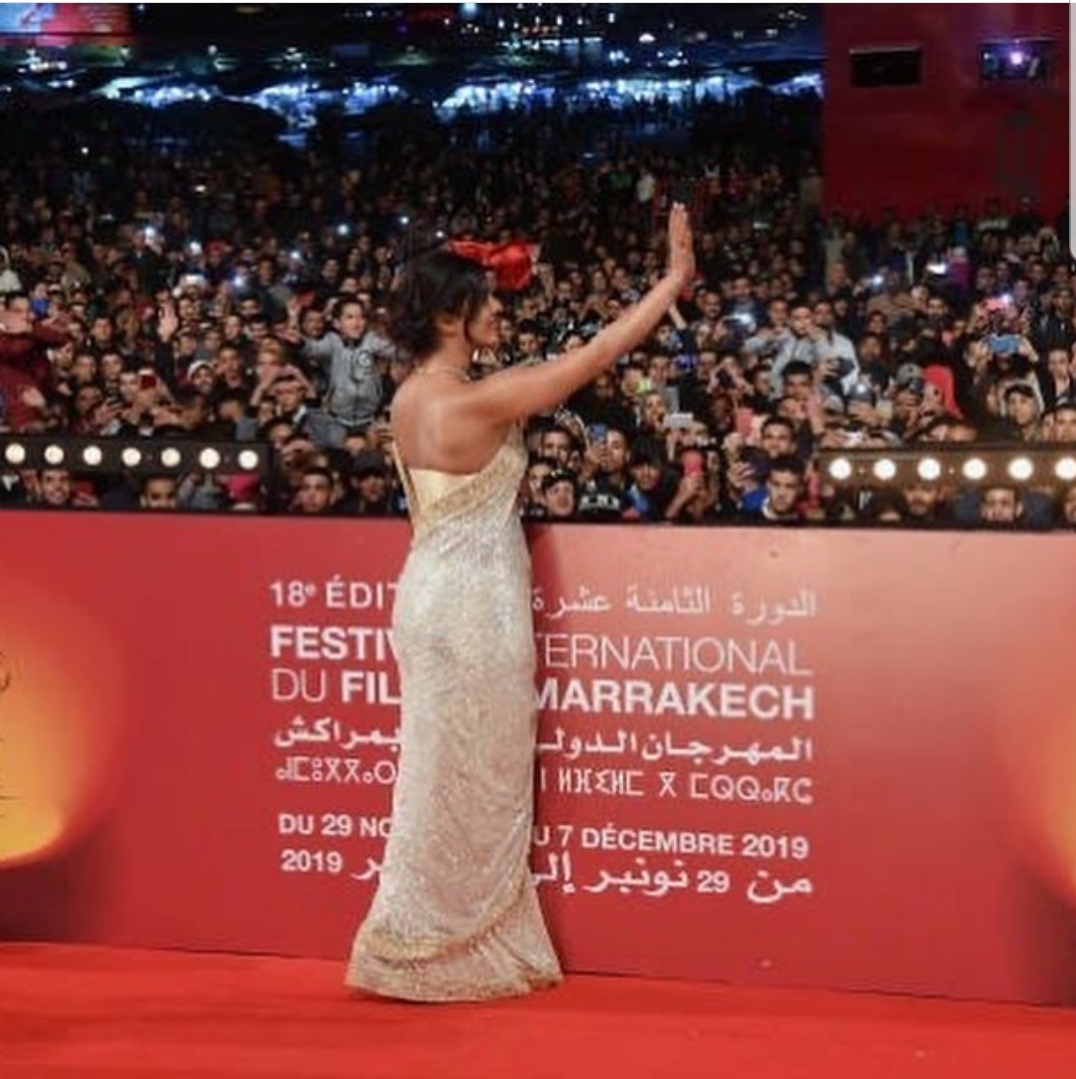 Just a few days ago, she celebrated her first wedding anniversary with husband Nick Jonas whom she married in a lavish wedding ceremony at Jaipur, India last year.
Priyanka Chopra is also shooting for her first Netflix project The White Tiger with the award-winning actor Rajkummar Rao these days. This film is an adaptation of Aravind Adiga's Booker Prize-Winning novel 'The White Tiger.' This film will be the second film of Priyanka Chopra as a producer in association with Mukul Dorea and Netflix India. Priyanka Chopra also co-produced The Sky Is Pink which was also her comeback film for Bollywood. Priyanka Chopra played the role of a protective mother to a teenager who wanted only the best for her ailing daughter.