Celebrities
Priyanka Chopra Follows 'Janta Curfew' in Her LA Home, Cheers for the Frontline Workers
Priyanka Chopra is in quarantine with husband Nick Jonas in their Los Angeles home.
Although Priyanka Chopra considers herself a global citizen as she travels around the world for work, she is still an Indian at heart. Being one of the most influential stars in the world, Priyanka Chopra is well aware of her influence on the public. Hence, being in quarantine with husband Nick Jonas, Priyanka Chopra has been making the most of her time by spreading the awareness and sending out messages of love and positivity. Recently, the Indian Prime Minister Narendra Modi asked the Indian public to observe a 'Janta Curfew' and cheer for all the medical professionals and front line workers in the recognition of their services for fighting the COVID-19. Although Priyanka Chopra was not physically in India, she was there in spirit.
Priyanka Chopra, like many Bollywood celebrities in India, stood on the balcony of her LA house clapping and cheering for the health practitioners as advised by PM Modi.
She posted her video on her Instagram Stories with the caption,
'People around the world have shown their appreciation for doctors, nurses, and all first responders battling #Covid19 by clapping on their balconies. Although I couldn't be there in India today to join, I am there in spirit. #jantacurfewindia'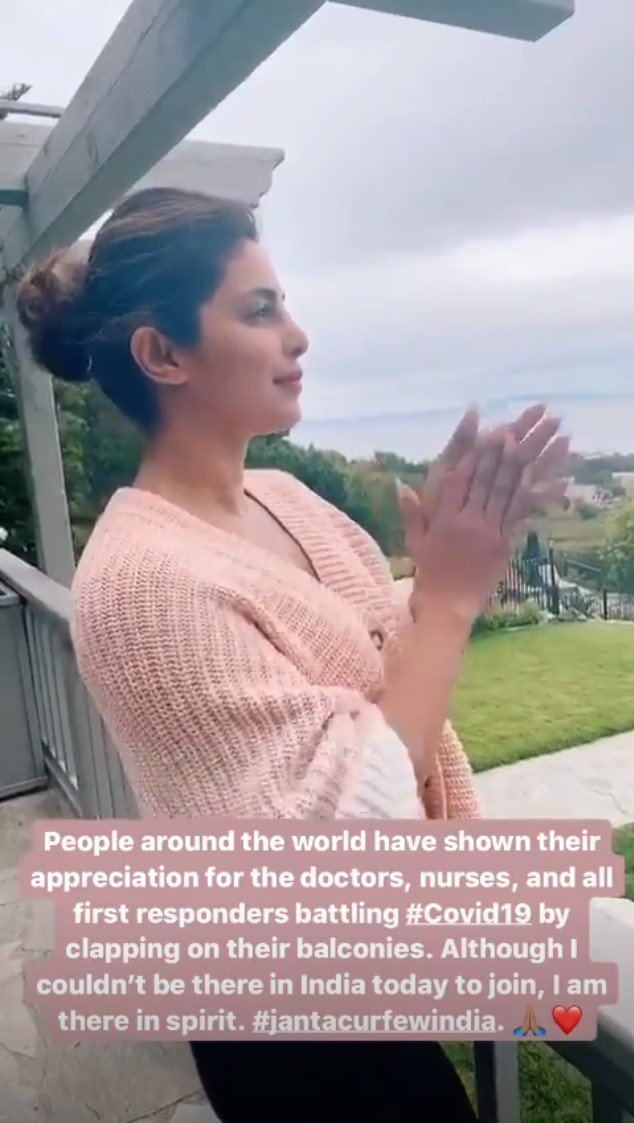 Priyanka Chopra is with India in spirit
Later, she gorged on some scrumptious home-cooked Indian meal keeping her entire day as Indian as possible. Do we spot Butter Chicken here?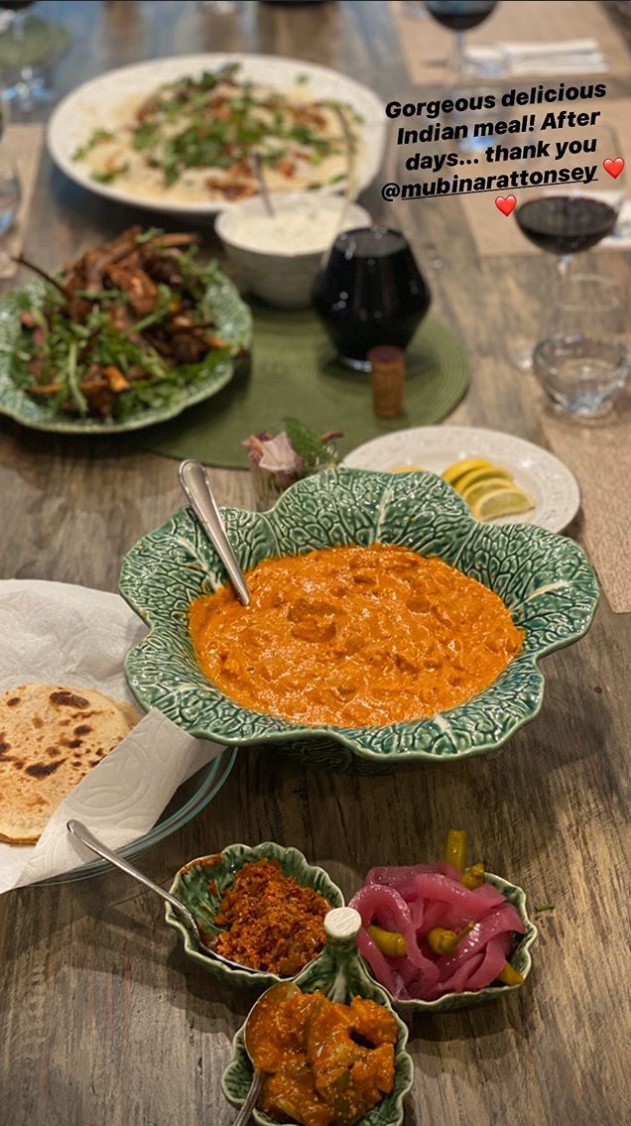 Priyanka Chopra devours an Indian meal after days
Priyanka Chopra decided to try her luck in the US when she was at the peak of her Bollywood career. According to Priyanka Chopra, she had to begin from scratch introducing herself to various people in States no matter how big a star she was in India. Quantico was Priyanka Chopra's first project for the American Broadcasting Company. It was aired from 2015 to 2018, establishing Priyanka Chopra as a household name across the world. She later switched to Hollywood films and has not looked back since then. After establishing herself in the global media, Priyanka Chopra has also made a comeback to Bollywood. She was last seen in the Hindi film The Sky Is Pink which was her own production.