Celebrities
Priyanka Chopra And Nick Jonas' Marriage: Will It Last?
What do the planets have in store for Priyanka Chopra and Nick Jonas who are all set to celebrate their anniversary soon? Read it here!
One belongs to the realm of movies, and the other hails from the world of music, but together they are a sizzling couple who have taken over the entertainment industry. We are talking about none other than our Bollywood-Hollywood Jodi Priyanka and Nick, who got married last year on the 1st of December, 2018. They are going to celebrate their first anniversary, and we are eagerly waiting to see what is in store!
The handsome Nick Jonas recently mentioned how he is working on a surprise for our Piggy Chops, and we are sure, our desi girl will be up to something special for her hubby too for their anniversary! Both Priyanka and Nick have been quite busy throughout the year with their respective work schedules and have hardly taken any break to spend some quality time together. This is why there are high hopes that the duo will want to take some time out and get far away from the maddening crowd.
Let's see what the stars have in store for the power couple.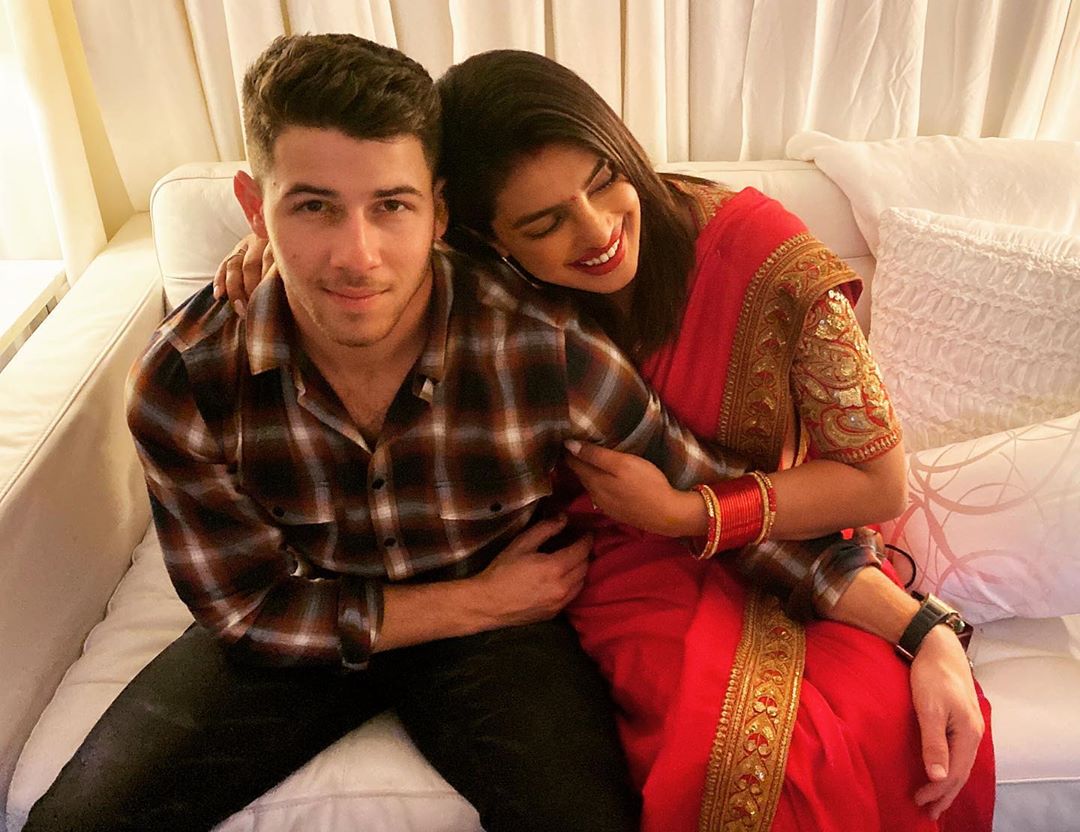 Nick Jonas and Priyanka Chopra Jonas
Astrological Prediction For the Couple
According to Priyanka Chopra's Surya Kundali, the Moon is exalted, and the planet of Mercury is placed in its own sign. To add further, Saturn-Mars are in conjunction as well. The current transiting Jupiter-Saturn-Ketu are passing through the 6th house and moving over Ketu, which will keep her busy with a variety of projects. The transiting Jupiter will also prove to be very promising for her marital life as it may help her to strengthen her bond with the love of her life.
On the other hand, Nick Jonas's Surya Kundali indicates that Mercury is combusted and exalted, along with Sun-Jupiter-Venus. As per Nick Jonas's chart, the current transiting Jupiter-Saturn-Ketu is passing through the 4th house and moving over Rahu, which may not allow Nick to enjoy happy moments in his personal life on some occasions. However, Jupiter's positive vibes will help him get the desired success in both his personal and professional paths.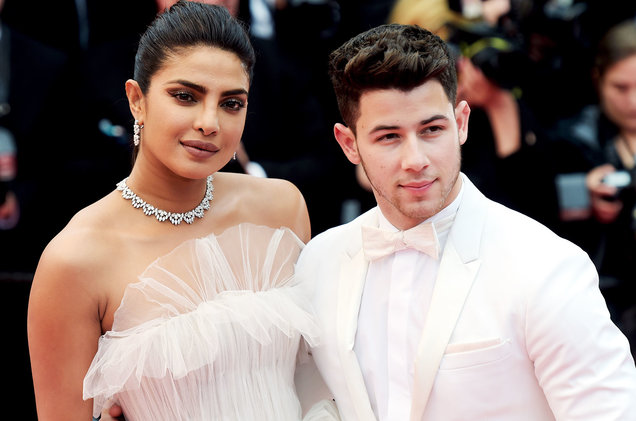 Priyanka Chopra Jonas and Nick Jonas
Their Love-Bond!
As far as their compatibility is concerned, Priyanka's Moon sign is Taurus and Venus is the lord of Taurus. Whereas Nick's Moon sign is Aries and Mars is the lord of Aries. Venus and Mars are neutral with each other, which indicates different likes and dislikes at times. However, Mars signifies energy/power and Venus signifies love/ romance. The Mercury-Venus combination in both charts will help them enhance their love in the coming year. However, Saturn's influences will surely test their patience from time to time. Also, the two of them may experience a few emotional barriers because of hectic work schedules.
Nick Jonas's planetary influences indicate that he will enjoy marital bliss. Though the combination of Mars-Ketu may cause some emotional turmoil occasionally, furthermore, sometimes, it will be difficult for both of them to fulfil each other's expectations. However, fortunately, Nick's positive attitude will help them sort out many issues and lead their life happily.
Summing up, both Priyanka Chopra Jonas and Nick Jonas will require sincere efforts to have a peaceful married life in the coming year.
INFO: Ganeshaspeaks is India's largest Astrology services company that has served more than 50 million customers from 180 countries. With a large team of in-house Astrology Experts available round the clock, all seven days of the week, it offers personal forecasts daily, weekly, monthly and yearly on the Ganeshaspeaks website.