Bollywood News
Life After the Engagement: What's Next In Store for Priyanka Chopra?
Priyanka Chopra's engagement to singer Nick Jones last month captured the gaze of millions. As the Quantico star preps for her Big Day, Shaikh Ayaz sizes up the fate and future of Global Brand Priyanka
The private life of a Bollywood star is consistently mysterious. But in Priyanka Chopra's case, the five-carat cushion-cut diamond ring costing a whopping Rs 2.1 crore (reportedly from Tiffany's) was a dead giveaway. After weeks of speculations and media-frenzy, Bollywood's most eligible bachelorette confirmed her engagement to Nick Jonas, the American singer with whom she has reportedly been on a whirlwind, continent-hopping romance worthy of a Julia Roberts romcom."Taken.. with all my heart and soul," the actress shared on Instagram on August 18, alongside a madly-in-love picture typical of newly-engaged couples. The sparkly ring that has been the talk of town was now flashed ever more prominently. No need to read between the lines. The Quantico star is in love, as Aseem Chhabra, author of her recent biography Priyanka Chopra: The Incredible Story Of A Global Bollywood Star says, "They look so good together. Photographs do not lie."
When Bollywood elites get hitched, it's usually a week-long celebration with the who's who on the guest list. But PC opted for an intimate affair that was largely hush-hush – until it went public thanks to the paps trailing the lovebirds all through their India trip this August. The low-key engagement at Priyanka's Mumbai home followed a Hindu ceremony and was attended only by the closest friends and family, including Nick's parents, Priyanka's mother Madhu, cousin Parineeti Chopra, Vishal Bhardwaj and Alia Bhatt among a few others. It was an uncharacteristic display of sobriety from a star now synonymous with everything to do with Hollywood and America in India.
Naturally, excitement is in the air about the upcoming Priyanka-Nick fairytale wedding. Even as the press chases all the juicy details of the most-talked-about nuptial Parineeti Chopra, who grew up with her elder cousin and has fond memories of playing "ghar-ghar" (house-house) with the two little sisters having fun pretending to get married, is already teasing Nick Jonas about the Barjatya-style shoe-stealing ritual common to Indian weddings.
"Protect her," the young Parineeti posted a heartfelt note on Instagram after the engagement, addressing Nick. "Because she's strong, but a soft soul inside."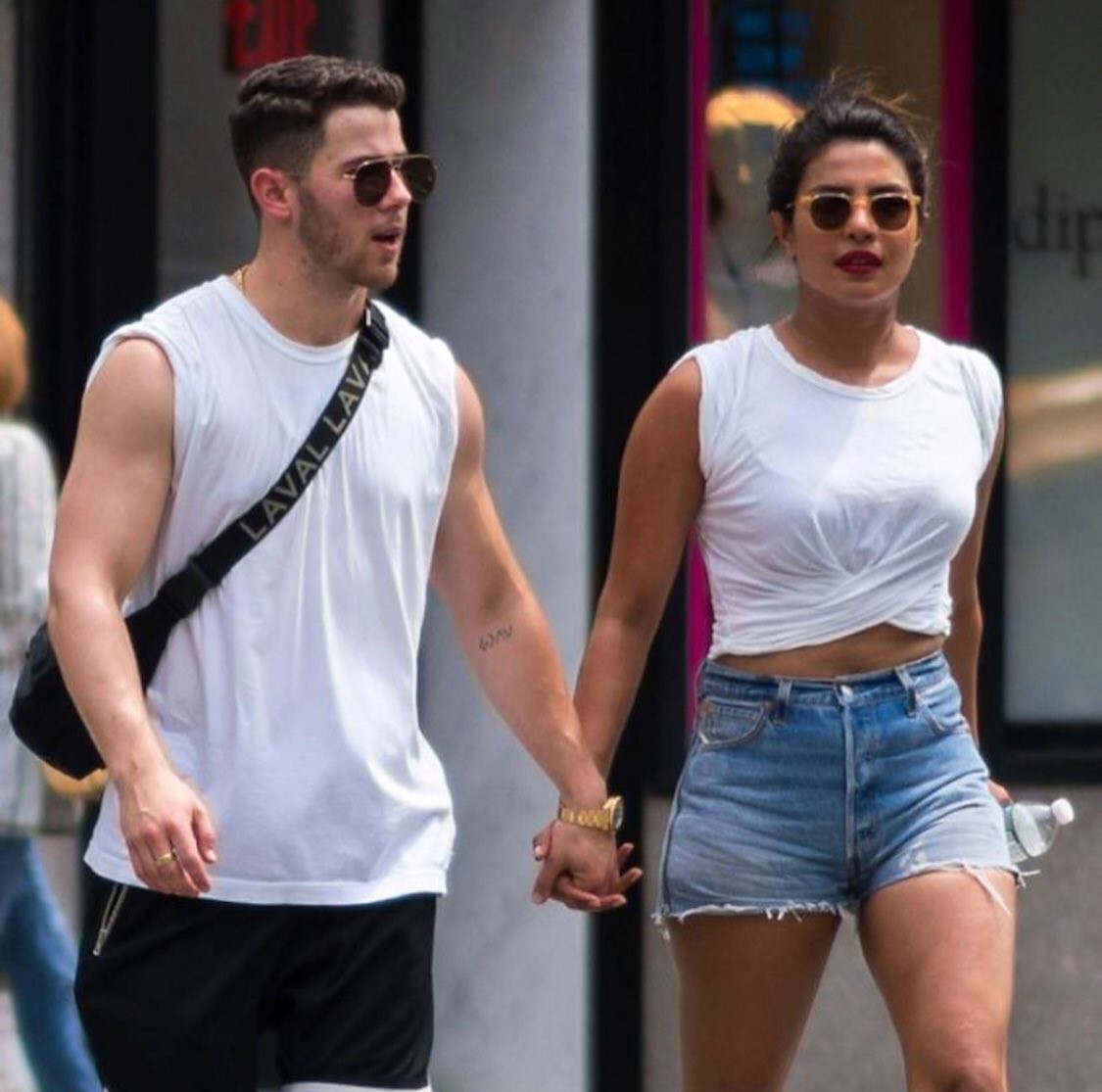 THE 'IT' COUPLE
Going by the media buzz, Priyanka and her future beau first met at the Met Gala in New York City in 2017. Up till then, the couple were "just friends" but the international press was already speculating about their sizzling chemistry. Later, on the Jimmy Kimmel show, Priyanka laughed off the dating rumours, "We were both wearing Ralph Lauren, and we decided to go together, and it was fun." As time went by, it was more than fun.
Stunning and single, Priyanka, a decade older than Nick, hit it off with the singer swimmingly. The Hollywood press followed their every move, as they made hand-in-hand appearances at Hollywood Bowl, Los Angeles Dodgers game and even, family weddings. In less than a year, it went from dating to official engagement. Though rumours about Priyanka's past relationships with the much-married Shah Rukh Khan, Shahid Kapoor and Akshay Kumar have cropped up every now and then, going public with Nick suggests how serious and sure the Mary Kom star is about her man this time. Mom Madhu Chopra, speaking to an Indian newspaper, has expressed a wish for a traditional Indian wedding for the couple. "I'm a modern mother," she said, "but at heart, I'm quite conservative."
The question on everybody's mind is not whether Priyanka will work after marriage but whether the M word will affect her surging career – and in what precise ways. Breathe easy, though. Marriage, in author Aseeem Chhabra's telling, will further augment Global Brand Priyanka rather than harming it. Gone are the days when marriage spelt end of the road for female actors. "Hollywood and American television is a lot kinder to women who cross the 35-year mark," Chhabra explains adding that despite the Quantico season 4 getting axed recently, "she is still getting offers in the US." Marriage, in fact, has been on Priyanka's mind for long. "Marriage and kids are a big goal for me," she once told an interviewer. "I'm a big believer in the institution of marriage and in family, and in kids, I want to have a lot of them, if God allows."
As conservative as her views on marriage, Priyanka is fiercely ambitious and has the drive and persuasive charms that most people can only dream of. Chhabra's Priyanka Chopra: The Incredible Story Of A Global Bollywood Star explores her dizzying success from her small-town roots and Miss India days to "global domination," as Priyanka likes to call it. It's not too difficult to see that Priyanka's appeal to audiences stems from a combination of her powerful aura, professional ethics, easy charm, sharp decision-making and of course, acting prowess.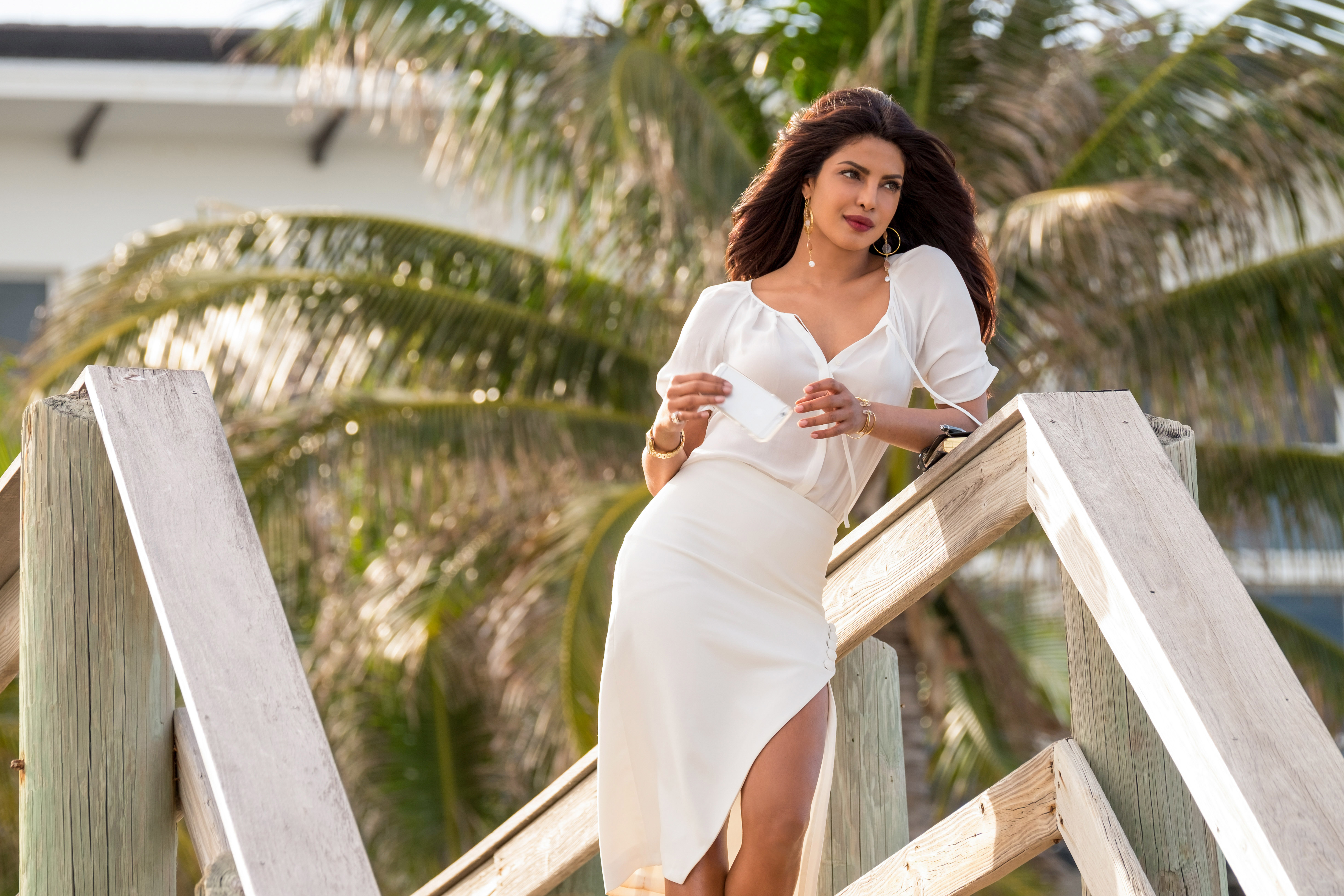 HOLLYWOOD INNINGS: PC 2.0
The star of such hits as Dostana, Fashion, Mary Kom and Bajirao Mastani is everywhere today, a force of nature who can do just about anything. It's partly her personality, as Dia Mirza, Priyanka's Miss India co-contestant and old friend, admits in Chhabra's book, "Over the years my affection and respect for Priyanka has grown, more so now, the way she has conducted herself and the choices she has made and pushed the boundaries." Even as a 17-year-old PC was "super confident," Chhabra insists. She has been vocal about facing racism as a student in the US and being slurred with names like "curry" and "Brownie."
Explaining to Masala! how those years prepared her for life, Chhabra says, "That (confidence) was partly due to the few years she had spent in the US. By the time she came back to the US - for her music career and then for Quantico, she was already a Bollywood celebrity. But she very quickly learned what Hollywood and America required of her, off camera – whether it was walking the red carpets, attending major events, appearing on talk hosts, and just being charming. Today's Priyanka Chopra is very much a product of Bollywood with an added layer of confidence she has gained in the US."
Pushing boundaries has become second nature to Priyanka, who's always in the process of reinvention. When things went south in Bollywood, she made the smartest move of her life – the Hollywood crossover. At first, nobody even believed that Priyanka could cut it in the West, let alone take it by storm. Chhabra's book offers new insights into her Hollywood innings. How PC 2.0 conquered America post ABC's Quantico in 2015, in which she played the badass FBI recruit and terror suspect Alex Parrish. This much-trumpeted story has now turned into a mini legend itself. Chhabra's book also reminds us about that famous PC "swag" – an asset she put to good use in America even though she was a nobody there as recently as 2015. "Quantico changed everything for her, but she was already prepared for the challenge," Chhabra argues.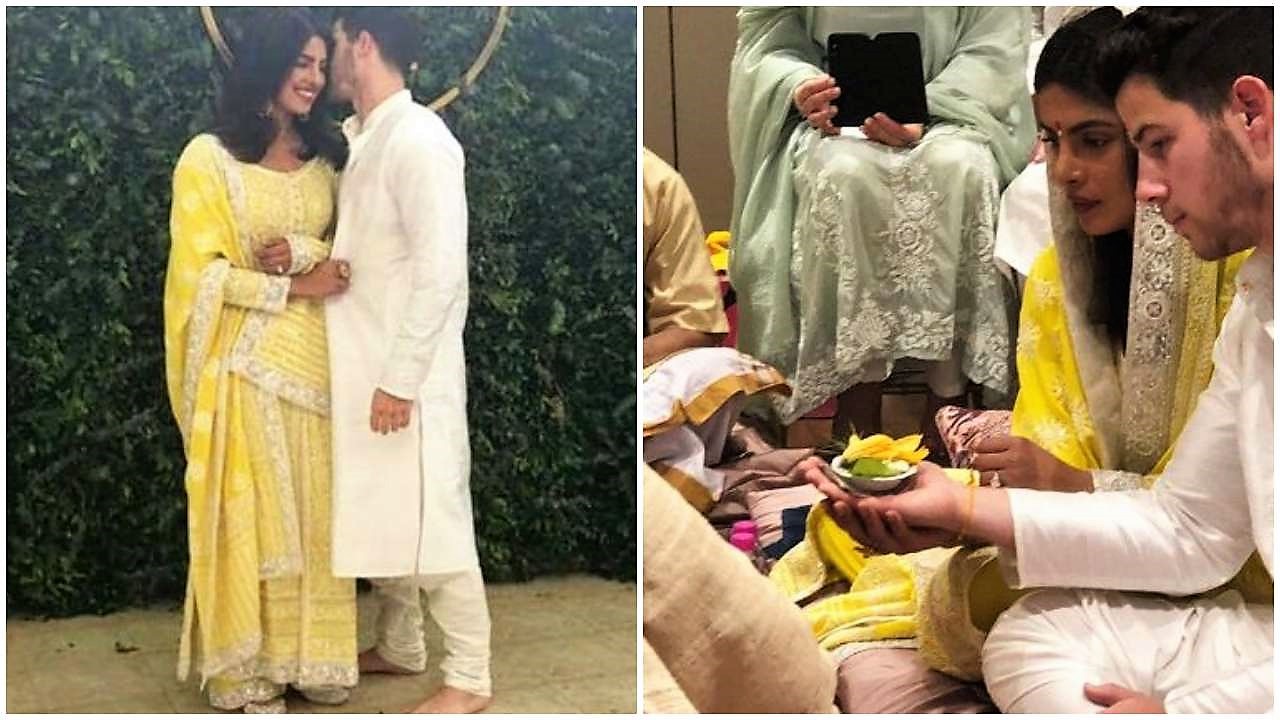 In the book, Anjula Acharya, Priyanka's influential agent and the brain behind Brand Priyanka in America, describes her as "a risk-taker in every part of her life." A closer look at her Hollywood success reveals what a big chance Priyanka took in leaving India for a life of struggle in another industry and country as "a newcomer" – in critic Anupama Chopra's words. Chhabra puts down her success to luck. But of course, the success of Priyanka Chopra in the US is more than destiny. In a heavily globalised world, Hollywood and American TV had been compelled to throw the anachronistic thinking out and produce more works reflecting the diversity that defines American life and achievement. Priyanka, the ethnic stunner, fitted the bill. It's a classic case of being there at the right place at the right time. "What is remarkable about Priyanka," Chhabra claims, "is how always she strives to improve herself and learns from her failures and successes."
Priyanka isn't the only Indian actor to break into America. From Om Puri to Irrfan Khan and Deepika Padukone, everyone has succumbed to the LA lure. Chhabra draws parallels between Priyanka and Aishwarya Rai who, too, made all the right noises from Oprah Winfrey to David Letterman. What went wrong with her, then? And what worked in PC's favour? Chhabra's blunt reply quells all doubts, "Ash did not play the game the way America and Hollywood expected of her. She got all coy when she was asked about kissing in American films. That was a clear message that despite her looks, she would not be a good fit in Hollywood." Priyanka's first film Baywatch, the author points out, also failed at the box-office, but "Quantico ran for three seasons. She got plenty of exposure. So it's about luck and also knowing the requirements of a particular industry."
Notwithstanding Baywatch's abysmal ratings, PC's clearly still in hot demand in Hollywood. For starters, in her second Hollywood outing A Kid Like Jake, she stars alongside Jim Parsons of The Big Bang Theory in the role of a single mother. Besides, she's just wrapped up the comedy Isn't It Romantic. Back home, she continues to attract the best scripts and has a burgeoning production company to manage. After walking out of Salman Khan's Bharat, comes the news of her surprising collaboration with indie director Shonali Bose on The Sky is Pink, based on the real-life story of a motivational speaker.
As for her Hollywood innings, it's only just begun. As Chhabra says, "I think her American strategy is in place."
And the relationship and possible marriage to Nick Jonas will just about cement her bond with Hollywood.