Prince William and Kate Middleton in Pakistan: Duchess of Cambridge Channels Princess Diana
Kate Middleton sported several looks on day one of Royal tour. From turquoise tunic to royal blue shalwar kameez, looks like Kate is taking pages from Diana's fashion book
The Duke and Duchess of Cambridge are currently in Pakistan for their maiden official tour of the country. The Royal couple will be in Pakistan for a five day tour. Kate Middleton and Prince William arrived in Pakistan last night on after an eight-hour flight from London to Nur Khan airbase in Rawalpindi via British Royal Air Force carrier. What many were excited to see was whether the couple will follow the footsteps of Princess Diana while visiting Pakistan and looks like they aren't disappointing.
Kate Middleton's choice of outfits has stunned onlookers and it seemed evident that she has taken inspiration from her late mother-in-law's tour of the country back in the 1990s.
The pale blue dress and long pants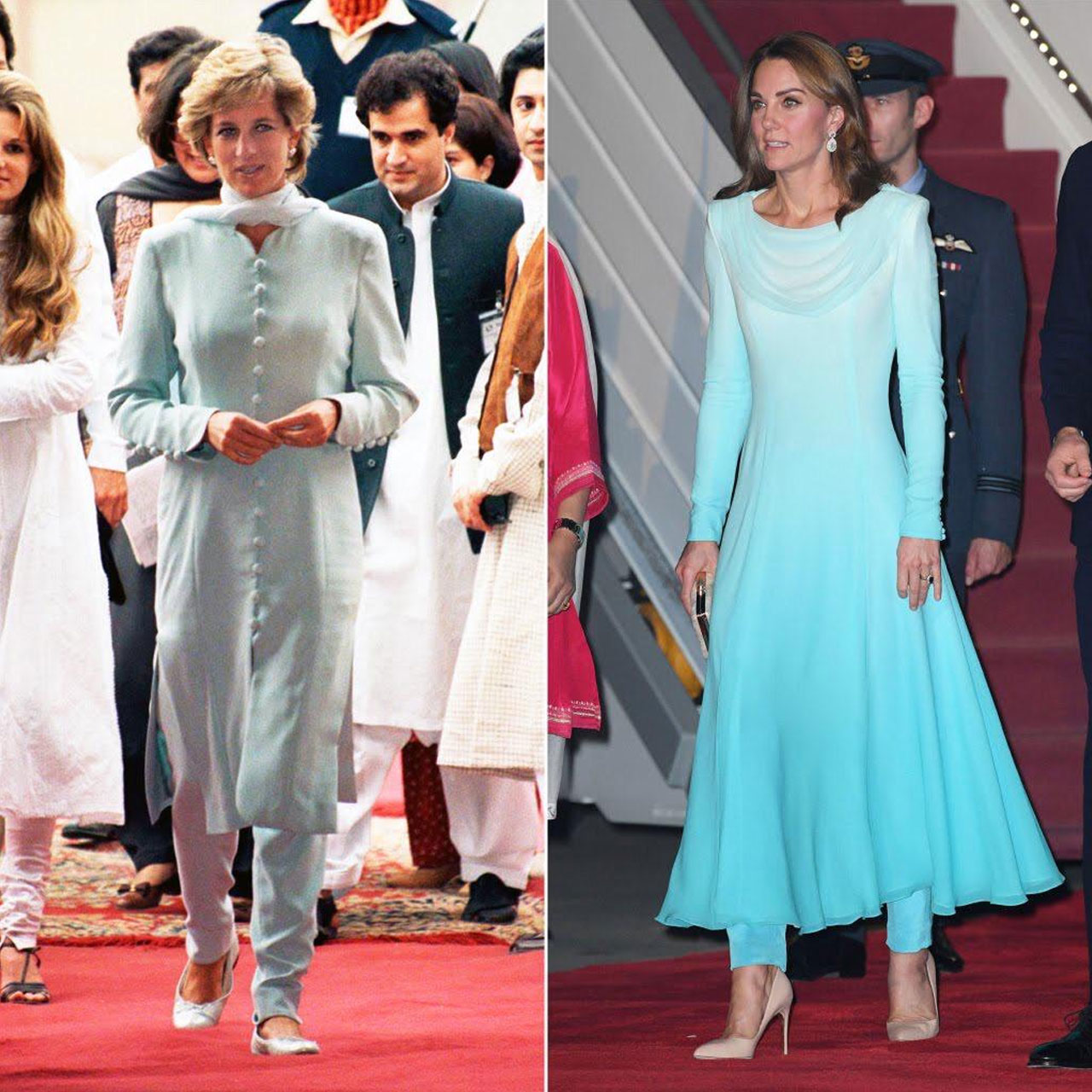 The Duchess looked gorgeous in an ombre pale blue dress by Catherine Walker with trousers and a drape with nude heels as she stepped off the airplane.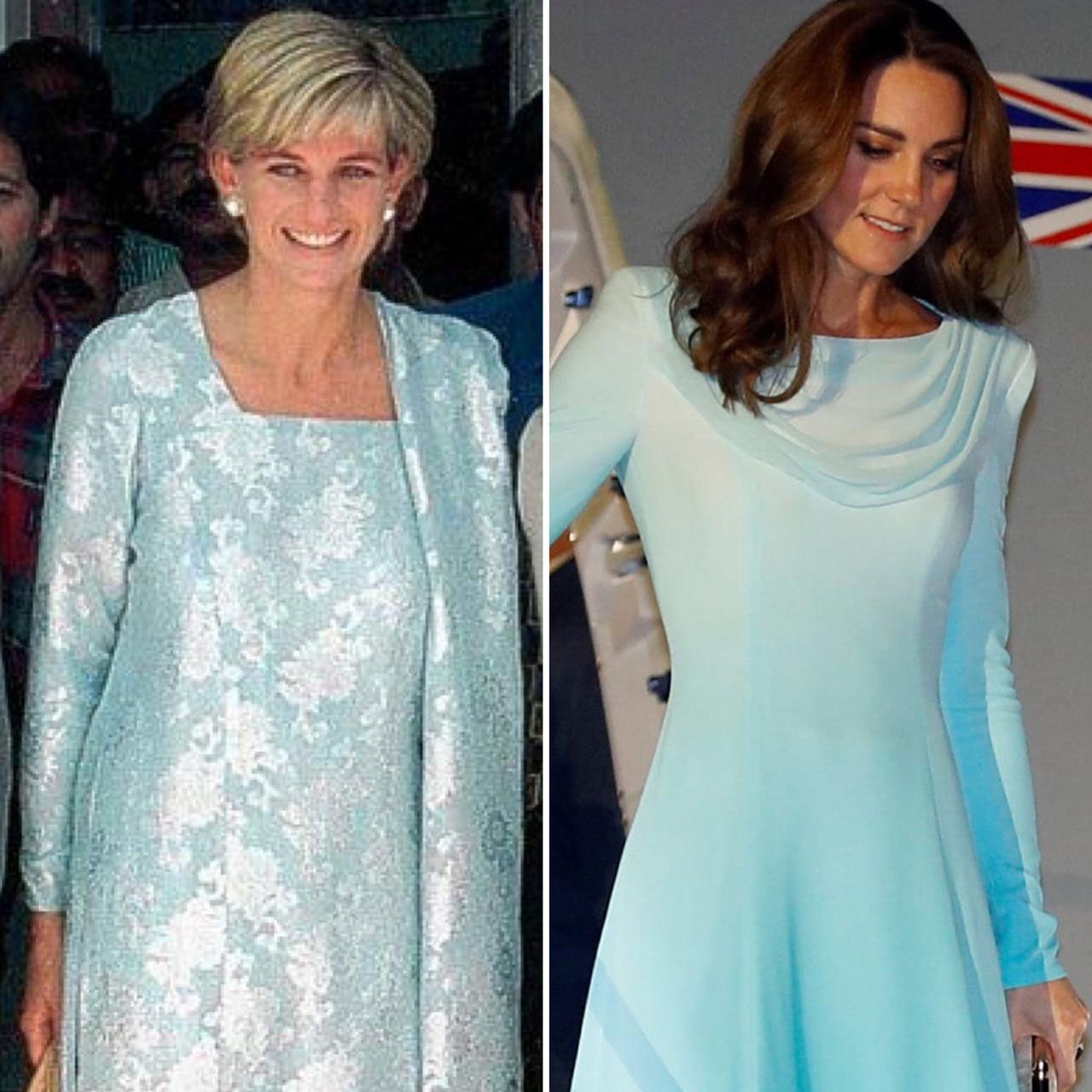 Her dress bore similarity to Diana's pale blue shalwar kameez with buttons she'd donned during her visit to Pakistan in 1996. Soon after another picture of Diana with a blue and white traditional wear started circulating.
The Royal blue shalwar kameez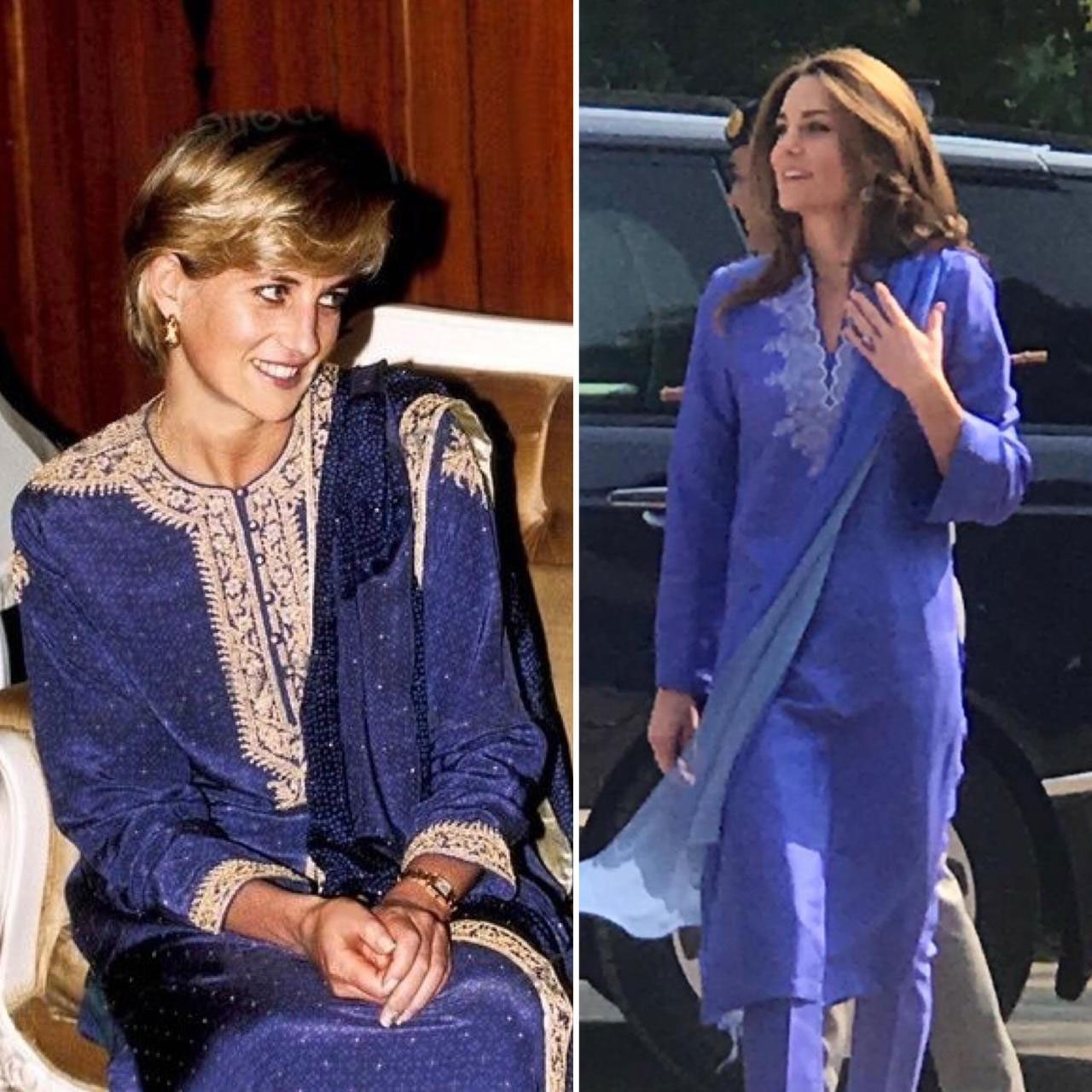 For her next look, Kate opted for a royal blue shalwar kameez by celebrated Pakistani designer Maheen Khan.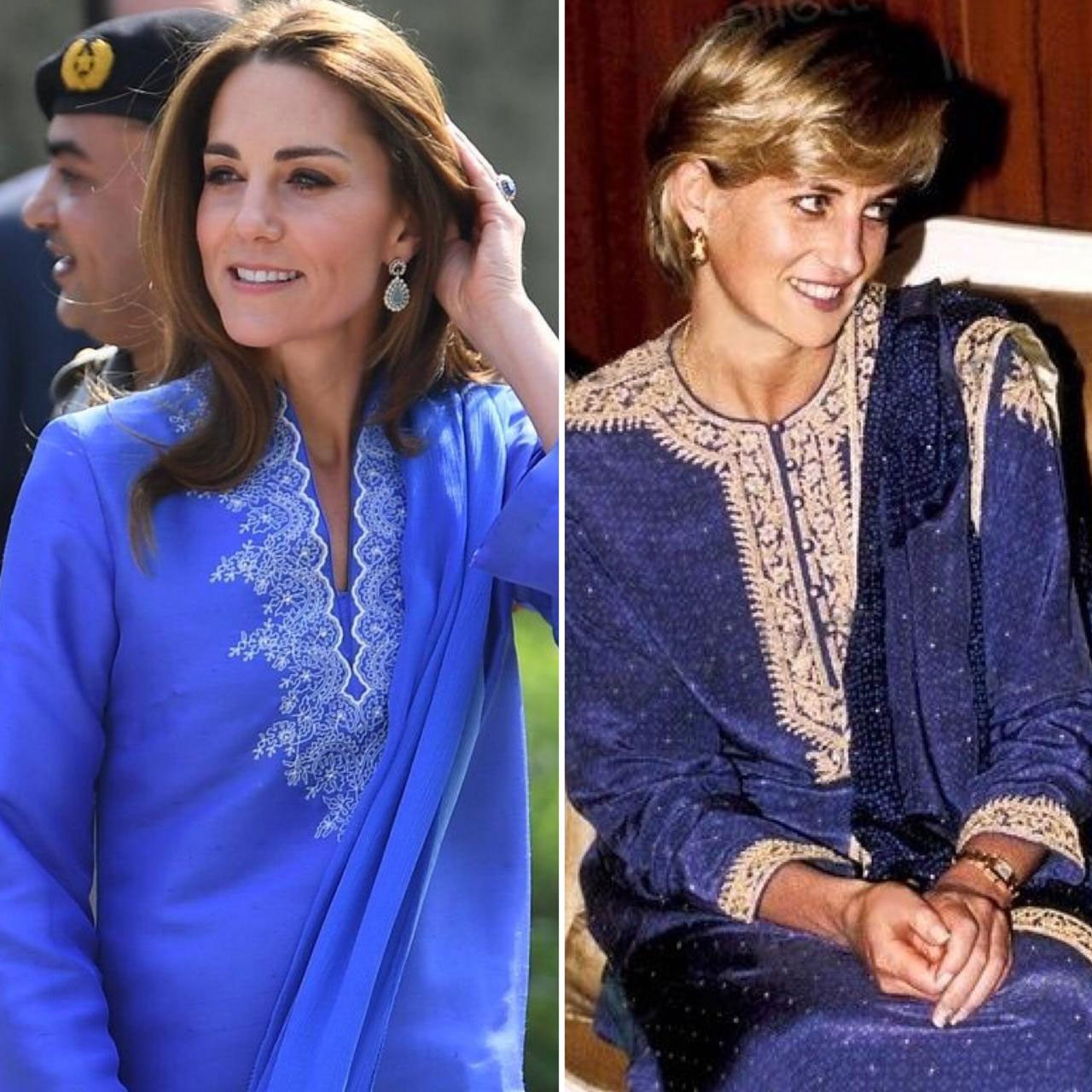 Her second outfit looked quite the same as one Diana wore as well. The neck work and the colour looked almost identical!
The turqouise tunic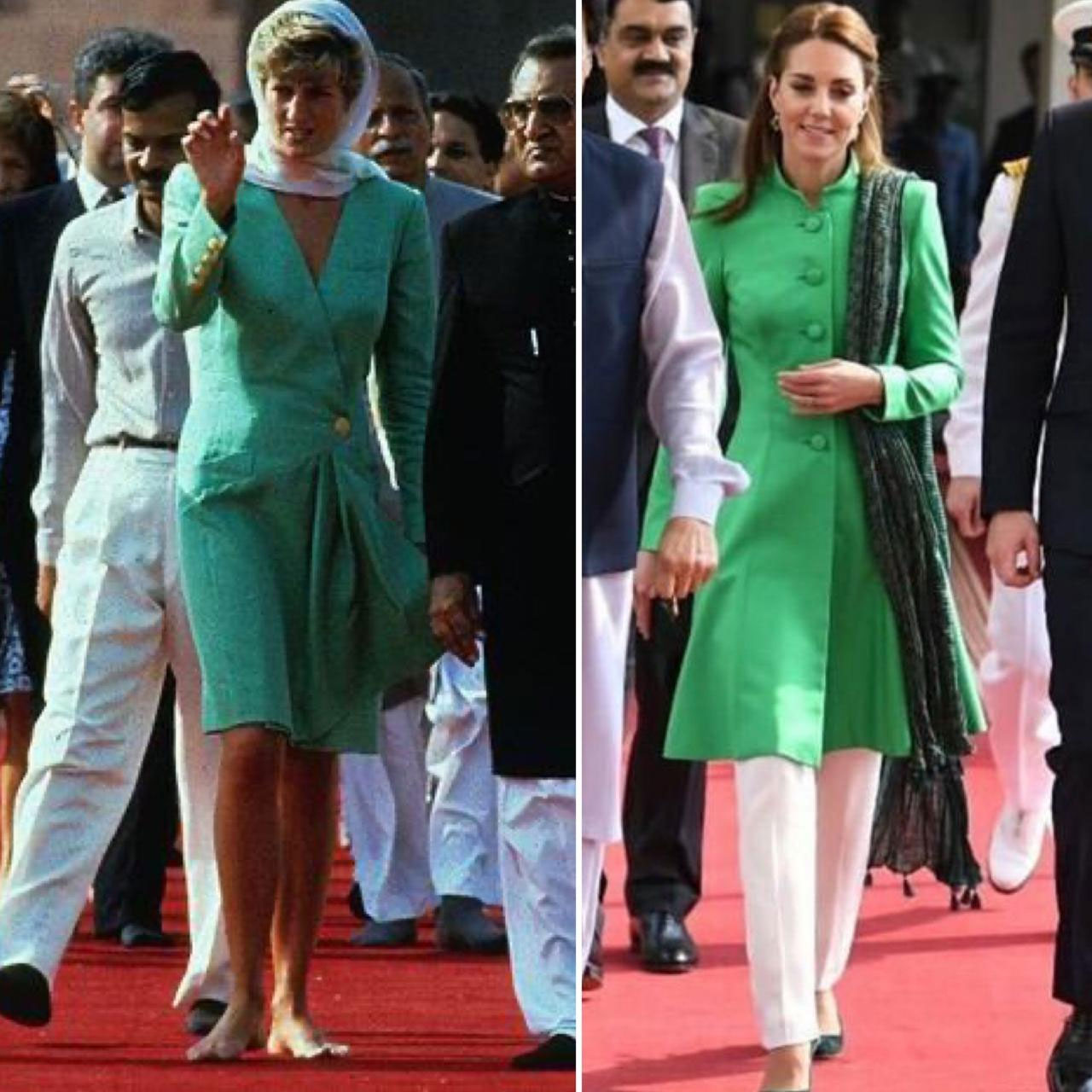 For her last look of the day which was inspired by Diana, Kate wore a turquoise tunic by Catherine Walker. She paired it with white slacks by Maheen Khan and a colourful printed dupatta by a local brand, Bonanza.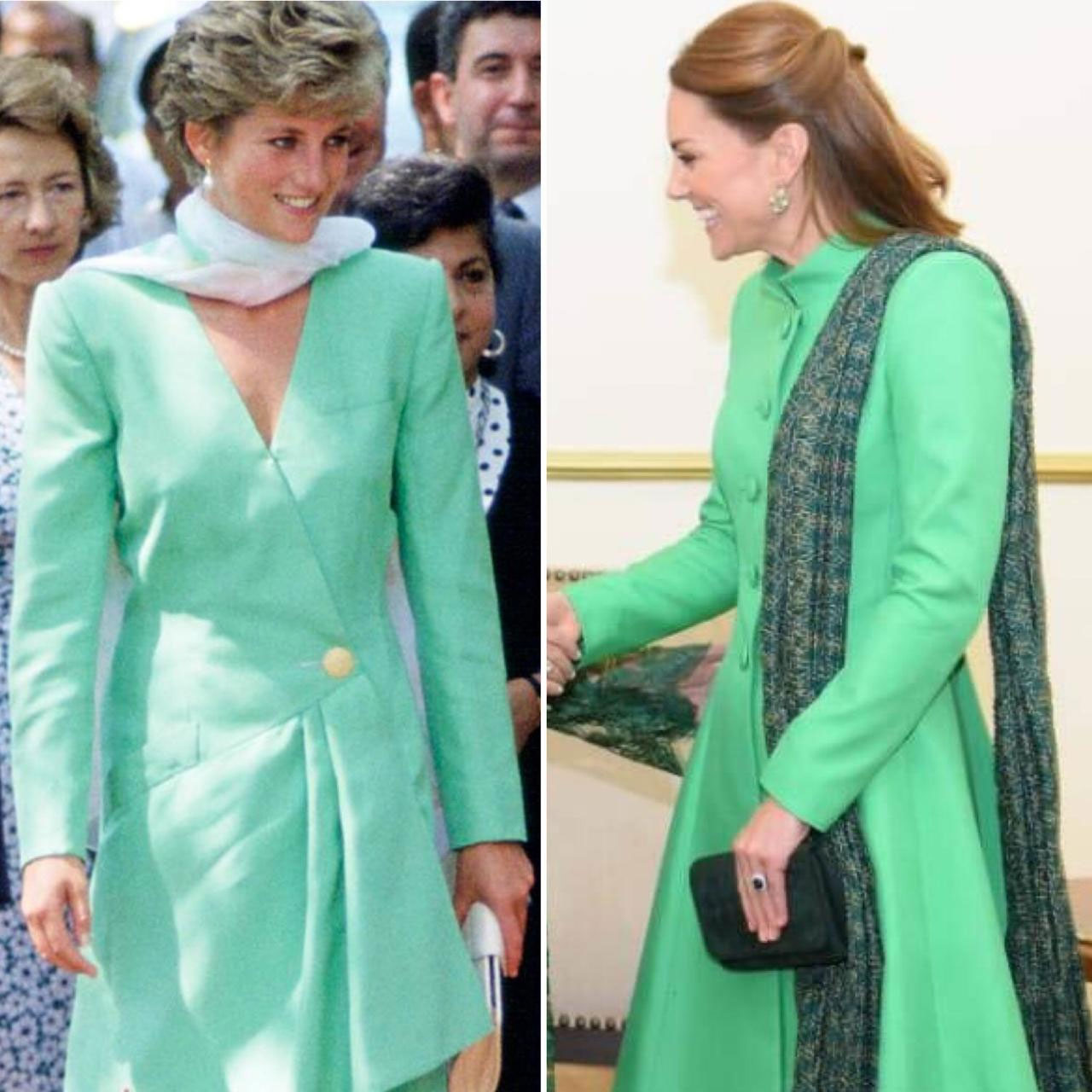 She channelled Diana when the Princess of Wales visited Pakistan in 1991 and made a tour of Badhshahi mosque. Diana, too, wore a turquoise overcoat with a sheer printed scarf.
The couple will conclude their trip on October 18th. The Duke and Duchess met PM Imran Khan on Tuesday as well.