Celebrities
Prince William and Kate Middleton Cook a Feast for the Volunteers and Workers
Prince William and Kate Middleton prepared a feast for the volunteers and workers who would be working on Christmas.
Prince William and Kate Middleton joined the cookery legend Mary Berry to prepare food for the royale vent thanking all the volunteers and workers during the Christmas holidays. They shot for BBC's program 'A Berry Christmas' which would be aired on Monday, December 16th. Kate Middleton was dressed in a festive red dress while Prince William also wore a maroon sweater to cherish the spirit of Christmas.  Kensington palace released interesting and adorable details about what to expect from the show.
In the five pictures, released by the Kensington Palace, the first is Kate Middleton and Prince William standing with the celebrity chef Mary Berry.
Here the Duke and the Duchess of Cambridge can be seen smiling as they hold their proud creations with guests like Nadiya J Hussain.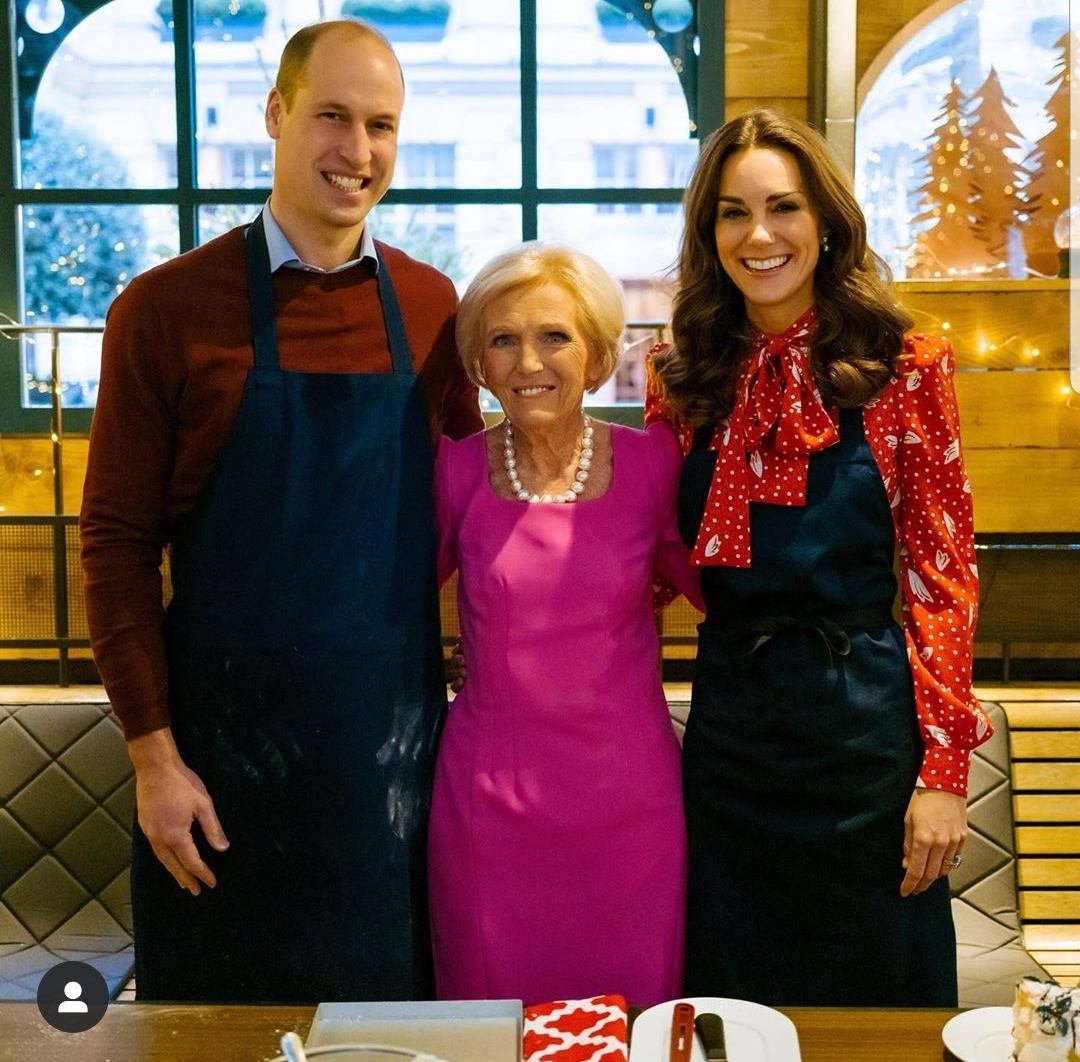 In the third picture, Kate Middleton can be seen standing with Mary Berry behind the scenes.
Prince William and Mary Berry visited The Passage which is the largest resource center for homeless people in the UK.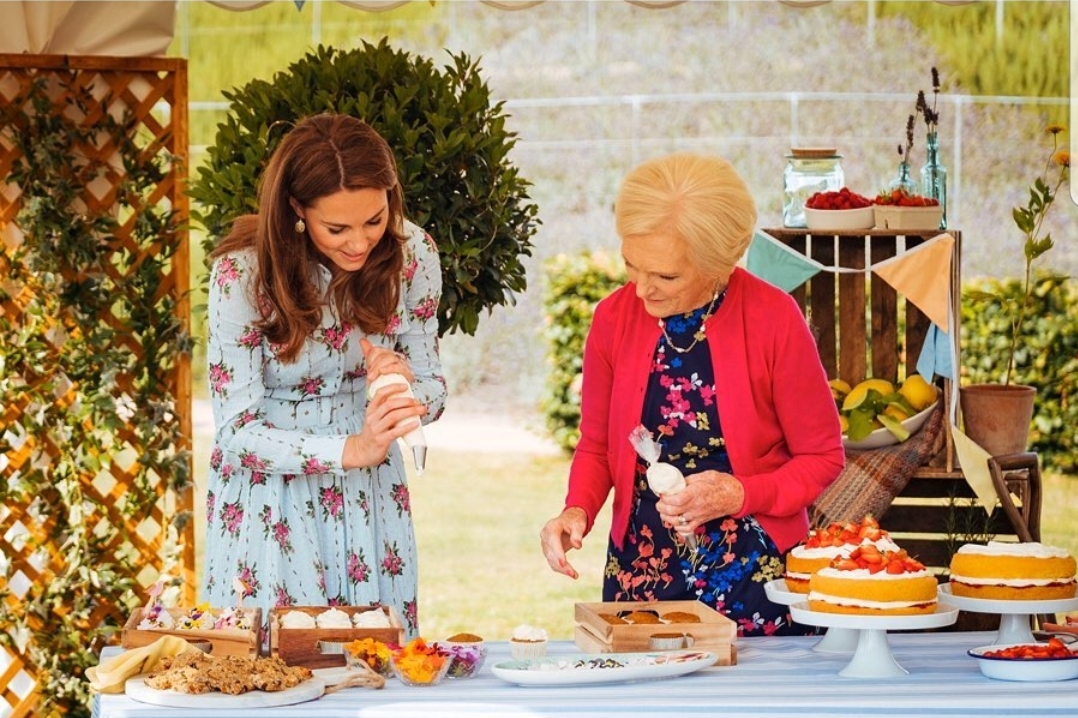 Kate Middleton and Mary Berry visited UK's first dry bar set up by Action on Addiction which helps the people battling with the addictions.
Prince William and Kate Middleton patronize a number of different charities in the United Kingdom and are known for their keen dedication to the cause.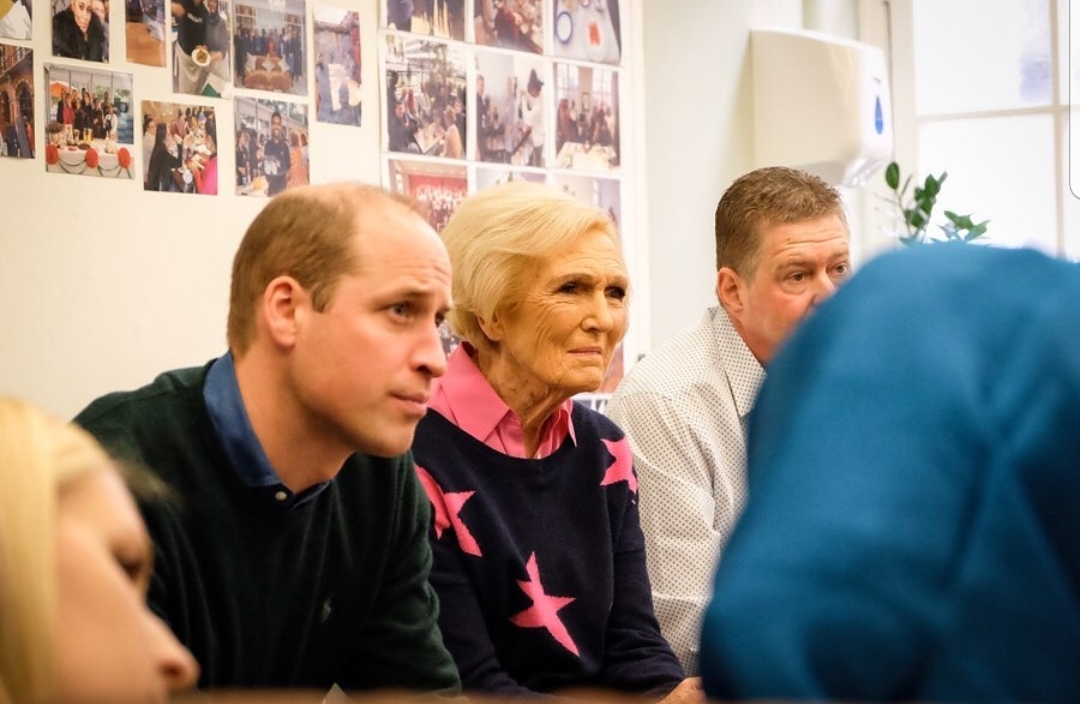 Prince William and Kate Middleton will reportedly celebrate their Christmas with the Royal family at Sandringham. It is a family tradition for all members of the royal family to celebrate Christmas with the Queen. However, this year Prince Harry and Meghan Markle will reportedly not be able to celebrate Christmas with the Royal family this year as they will take a flight to the US to celebrate this time with Meghan Markle's mother Doria Ragland. This year's Christmas would also be different due to the awkwardness created by Prince Andrew's stepping down from the public duties.