Celebrities
Prince Harry Breaks Silence Over Royal Exit, Feels 'Deeply Saddened'
Prince Harry and Meghan Markle are finally going to transition into their new lives after Queen's approval. Prince Harry had a word or two to share about his and Meghan's decision
The Royal Family has been making headlines for most of this month and it appears that the Queen has finally accepted the decision of Prince Harry and Meghan Markle to step down as senior members of the royal family. The controversial decision was announced on social media, after which, the Queen released a statement accepting the decision and wishing them all the best in transitioning into an independent life away from the royal family. Now that the family has finally come to an agreement, Harry and Meghan will no longer be using their royal titles.
Prince Harry and Meghan Markle with Archie 
And now, for the first time since the announcement, Prince Harry has broken his silence and gave an emotional and passionate speech at a private dinner for his charity Sentebale in London. From the speech, it was derived that Prince Harry feels 'great sadness' over the the decision he made that would be impacting the entire family. Speaking on behalf of his wife as well, Harry said, "We both do everything we can to fly the flag and carry out our roles for this country with pride. Once Meghan and I were married, we were excited, we were hopeful, and we were here to serve. For these reasons, it brings me great sadness that it has come to this."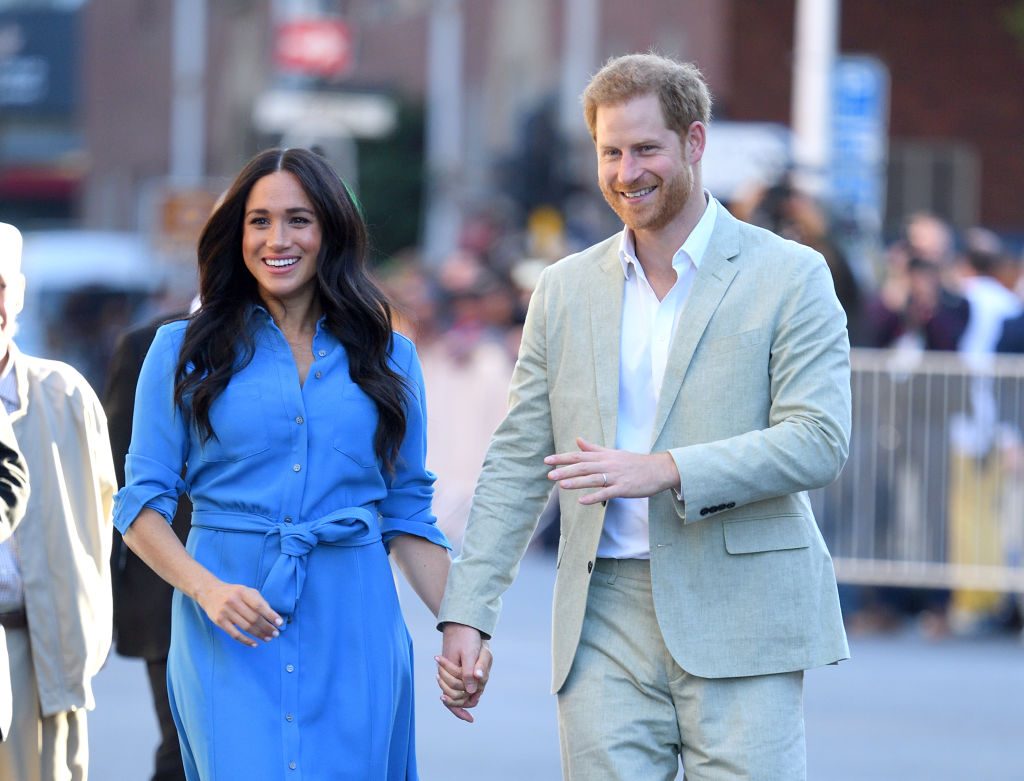 Prince Harry and Meghan Markle
He went on to add that "The decision that I have made for my wife and I to step back is not one I made lightly. It was so many months of talks after so many years of challenges. And I know I haven't always gotten it right, but as far as this goes, there really was no other option." This statement finally put an end to the rumours that Meghan Markle was solely responsible for what netizens are calling the "Megxit."
"We are taking a leap of faith. Thank you for giving me the courage to take this next step," Harry shared as he concluded his deeply honest speech. You can watch the video here: