Celebrities
Prince Harry and Meghan Markle Move to California, the Duchess' Home State
Prince Harry and Meghan Markle are stepping away from their royal life on March 31st 2020.
Prince Harry and Meghan Markle's transitioning from the royal life is just a matter of few days. The entire world is at a halt right now and so is the British Royal Family. Not only has Prince Harry's father Prince Charles been diagnosed with COVID-19, but his entire family is also in quarantine at different places at the moment. Prince Harry and Meghan Markle had travelled back to Canada after attending their last engagements as senior royals in Britain. According to the latest reports quoted by BAZAAR.com, Prince Harry and Meghan Markle have moved to California which happens to be Meghan Markle's home state.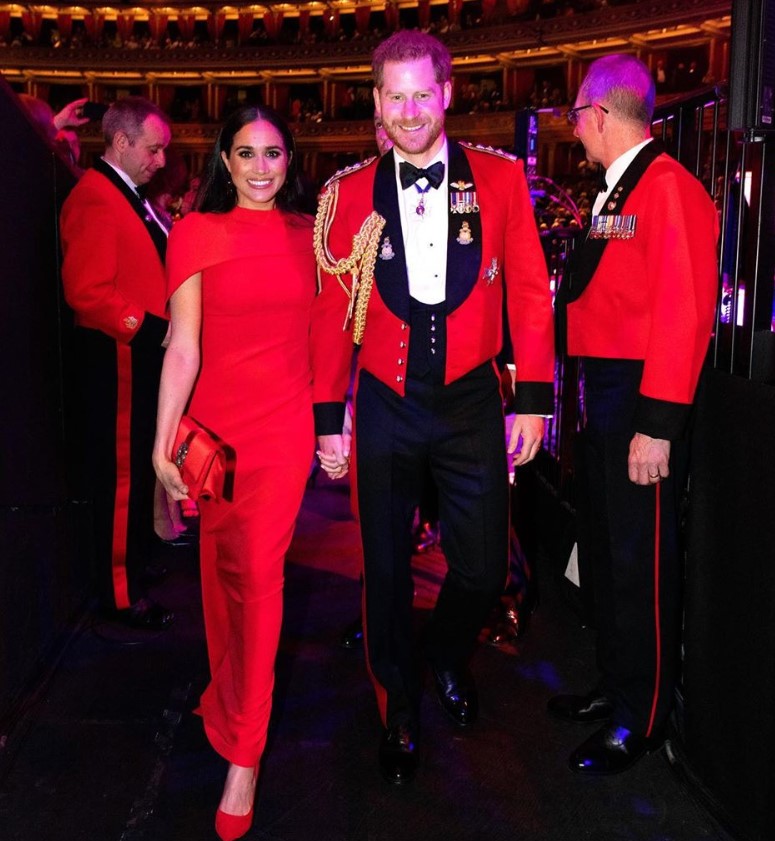 Prince Harry and Meghan Markle attended the annual Mountbatten Festival of Music in London
Not only being in California give the couple to be close to Meghan Markle's mum Doria Ragland but will also provide Meghan Markle with an opportunity to pursue her Hollywood ambitions more easily. Prince Harry and Meghan Markle, who were earlier living in a mansion in Vancouver Canada, had been looking for a suitable property in California for quite some time. Due to the COVID-19 Outbreak, the couple is keeping it low key and staying primarily at home with minimum social interaction.
However, the news of their reporting relocation has not been confirmed by the couple or Buckingham Palace yet.
Prince Harry and Meghan Markle shall be stepping down as senior royals on March 31st 2020 and will be 'free birds' on April 1st 2020. Prince Harry and Meghan Markle got married in May 2018 and since then their royal lives were a rollercoaster ride. According to the couple, Meghan Markle was not welcomed by the British press which created problems for her. In their famous interview with ITV, Meghan Markle revealed that her British friends had already warned her of the press but she did not consider it serious at that point of time. Prince Harry had also sued a lead British publication for publishing false stories about Meghan Markle.