Bollywood News
Pictures of Akash Ambani's Wife Shloka Mehta Vacationing With Her Friends Are Taking the Internet by Storm
Shloka Mehta's throwback pictures from a vacation with friends have surfaced the internet. Mehta looks cute in these laid-back, chic looks
Newlyweds Akash Ambani and Shloka Metha recently got married in an extravagant wedding held in Mumbai. Akash married his childhood sweetheart, Shloka, on March 9, and it was the most talked about celebrations in India and beyond. Apart from the grandeur décor and many Bollywood biggies attending the celebrations, Beyonce and Maroon 5 too performed at the wedding making it an even bigger event. It is safe to say that the videos and pictures from the weddings are still making a buzz ever since they surfaced the internet.
However, it is Shloka Mehta's throwback pictures from a vacation with friends that are breaking the internet right now.
In the picture, Shloka, daughter of Russell Arunbhai Mehta and the director of the Rosy Blue Fountain (owned by the family itself), can be seen with her friends donning a casual chic look. Keeping it simple in a slogan black top over denim shorts, Shloka completed her look with white sneakers and pink-over-the-body bag.
In another picture, Shloka can be seen posing in front of a mural with her friends. Again, keeping it simple with her hair down and no make-up look, Shloka opted for a red dress and paired it with an oversized denim jacket.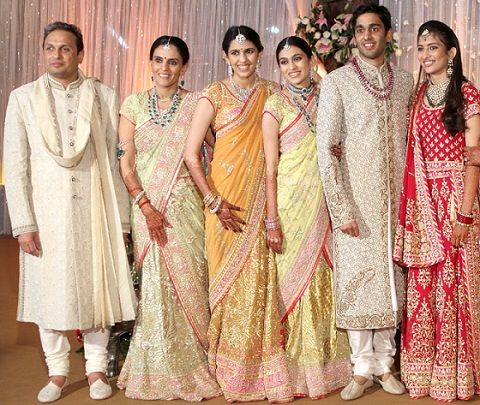 The family-owned business, Rosy Blue Fountain was established in 2010, as an organization to improve community service. They work on improving the lives of street children and have established a volunteer program for people to come and engage in the various projects that are benefiting the community. The program is called ConnectFor and it is her brainchild. Shloka studied at Princeton University and later studied law and anthropology at London School of Economics. Rumour has it that Akash proposed to Shloka on the very last day of their school!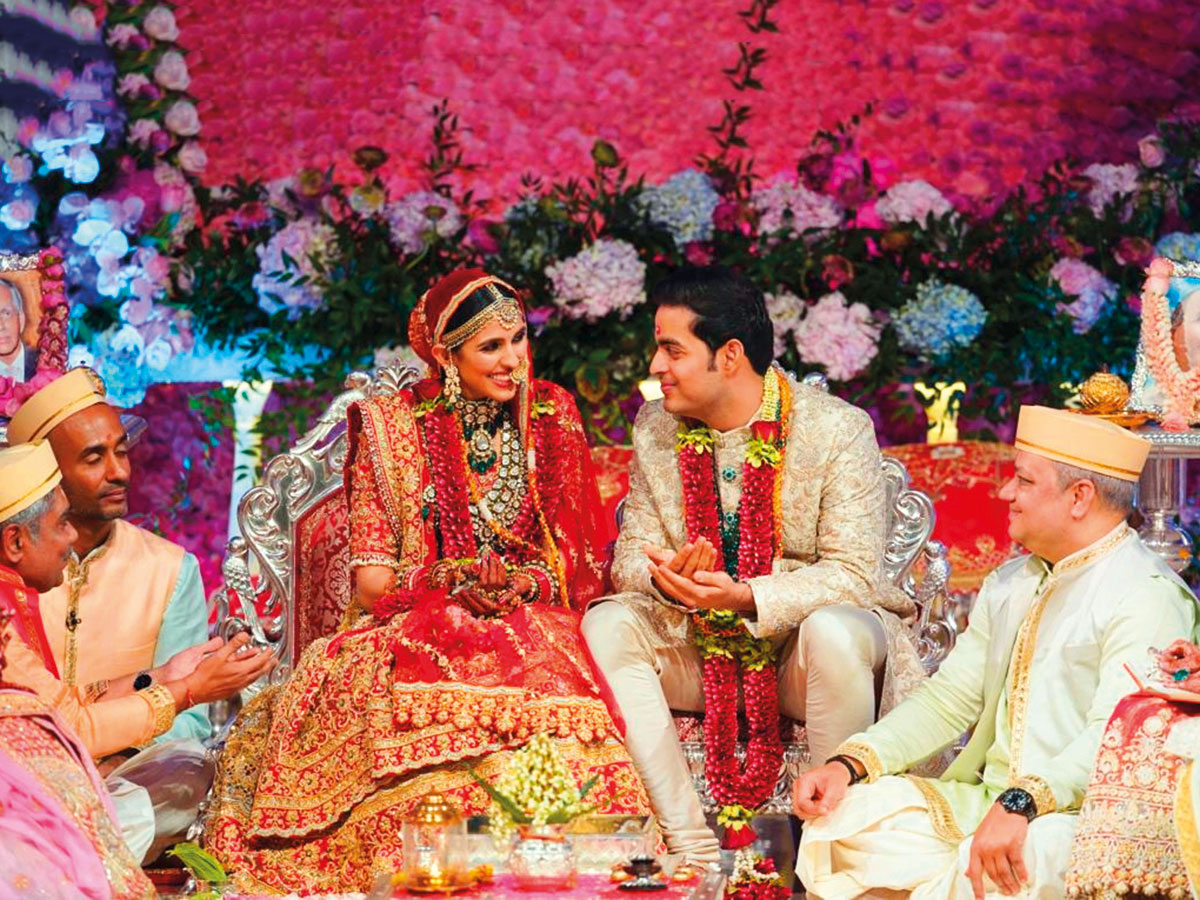 Shloka got engaged to Akash on March 24, 2018 in a five-star resort in Goa. The couple got married in Mumbai on March 09, 2019.