Bollywood News
PICS: Smriti Irani Fully Supports Twinkle Khanna's Upcoming Film PadMan
Here's what she thought about the film!
Indian Information and Broadcasting minister, Smriti Z Irani, known for her positive and progressive views, has lent her support to Twinkle Khanna whose forthcoming film is about female empowerment and addressing their health issues.
Her next film Padman, which stars her husband, has received support from Smriti who tweeted about her meeting with Twinkle.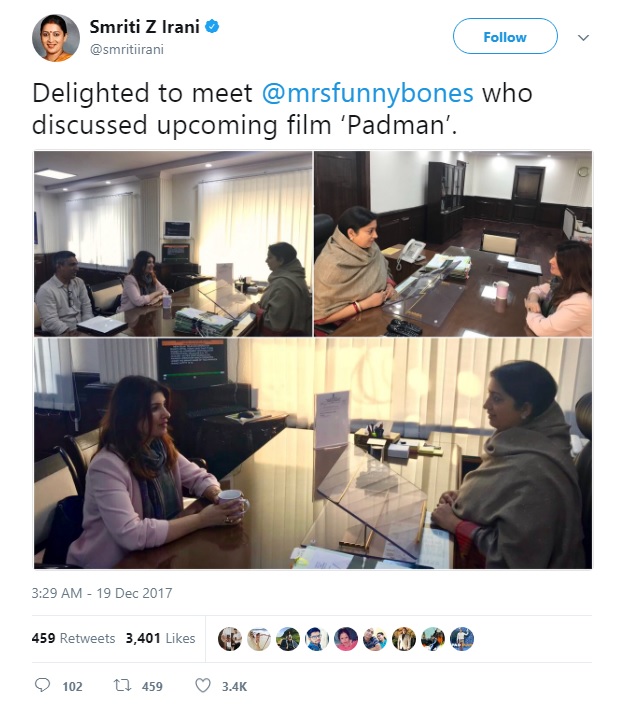 Twinkle earlier said that she is hopeful that something which has been "hidden in the darkness" for so long will finally be in the spotlight because of her film. In an interview with news agency IANS, Twinkle said, "If nothing else, I am hoping that PadMan will start a conversation within homes." The film is based on a short story from Twinkle's book The Legend Of Lakshmi Prasad.
PadMan, also featuring actresses Sonam Kapoor and Radhika Apte, will hit the screens on January 26 (Republic Day). And, if the first looks are anything to go by, this is going to be an amazing film! Don't you think so too?