PICS: How Ranbir Kapoor is Transforming Into Sanjay Dutt
By Kareen Dsouza Wednesday, 31 May 2017
A look-by-look comparison
When news broke of Ranbir Kapoor starring in a Sanjay Dutt biopic, fans went berserk trying to spot pictures of the actor in his new avatar.
Much to their delight, a few pictures finally made their way to the internet, with everyone absolutely loving what they saw. It is rumoured that Ranbir will spot 6 different looks of Sanjay Dutt in the biopic. Here is a comparison of the original and the duplicate!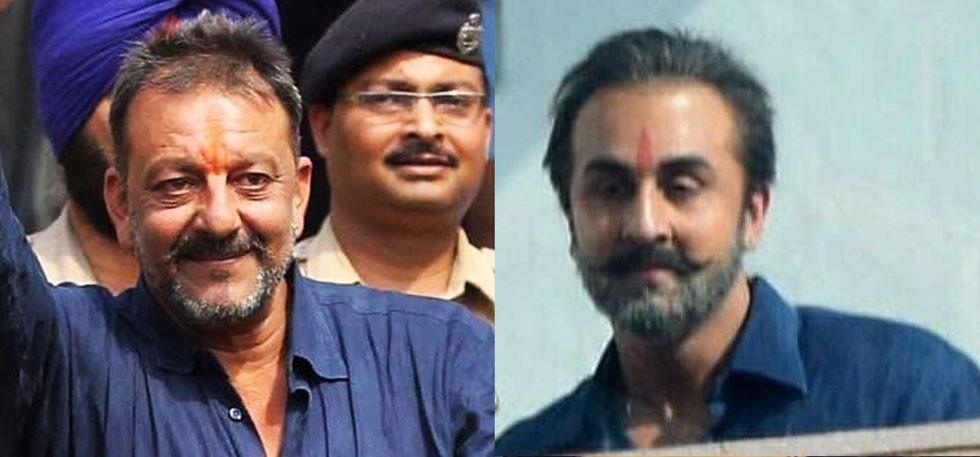 Ranbir Kapoor mirrored Sanjay Dutt with the salt and pepper bearded look and Dutt's signature long red 'tikka'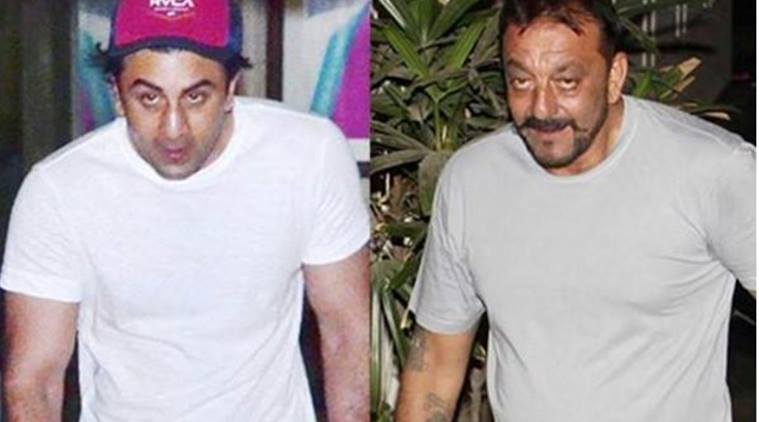 Ranbir's beefed up body and his posture is exactly that of Sanjay Dutt's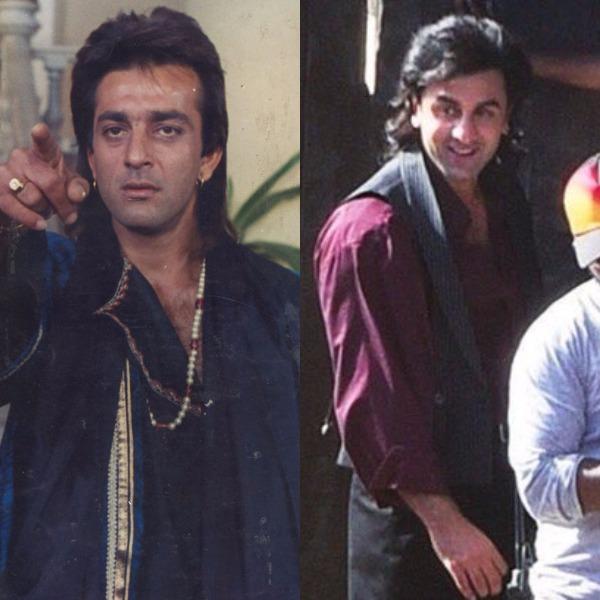 The actor recreated Sanjay Dutt's style in Khalnayak and looked pretty close to the Munnabhai actor!
Mosr recently, he was seen with longer hair and a pair of John Lennon inspired sunglasses, looking very similar to Sanjay Dutt in his film Rocky, 
Ranbir Kapoor's striking similarity to Sanjay Dutt in the pictures from the biopic has even got Sanju Baba talking about the photos. A source revealed in an interview to Hindustan Times, "On seeing Ranbir's pictures, Sanjay was absolutely amazed. The idea of the biopic being made was a thought that was being talked about. But now that the pictures have surfaced on the internet, the reality of the movie being made and taking shape, in order to take his story to the audience, is seeping in. He is getting anxious as to how people will react to the story."
Starring alongside Ranbir will be Paresh Rawal as Sunil Dutt, Manisha Koirala as Nargis, Dia Mirza as Maanyata, Sonam Kapoor as Tina Munim and Karishma Tanna as Madhuri Dixit Wow! This certainly is a film to look forward to. 
What do you think of Ranbir's transformation? Does he look exactly like Sanjay Dutt? 
For all the latest Bollywood News and gossip, follow us on Twitter & Instagram, like us on Facebook and subscribe to our channel YouTube. New videos up every day!
Comments