Bollywood News
Parineeti Chopra is All Smiles As She's Swarmed by Paparazzi
Parineeti Chopra still had on her signature bright smile as paparazzi surrounded the actress
Parineeti Chopra is no stranger to the limelight and being the centre of attention for throngs of paparazzi every time she steps outside. During a recent visit to the restaurant Bastian, a very popular visit for tons of Bollywood celebs, several fans noticed the young actress and paparazzi soon swarmed her, trying to get a snap as she exited her car and walked towards the eatery.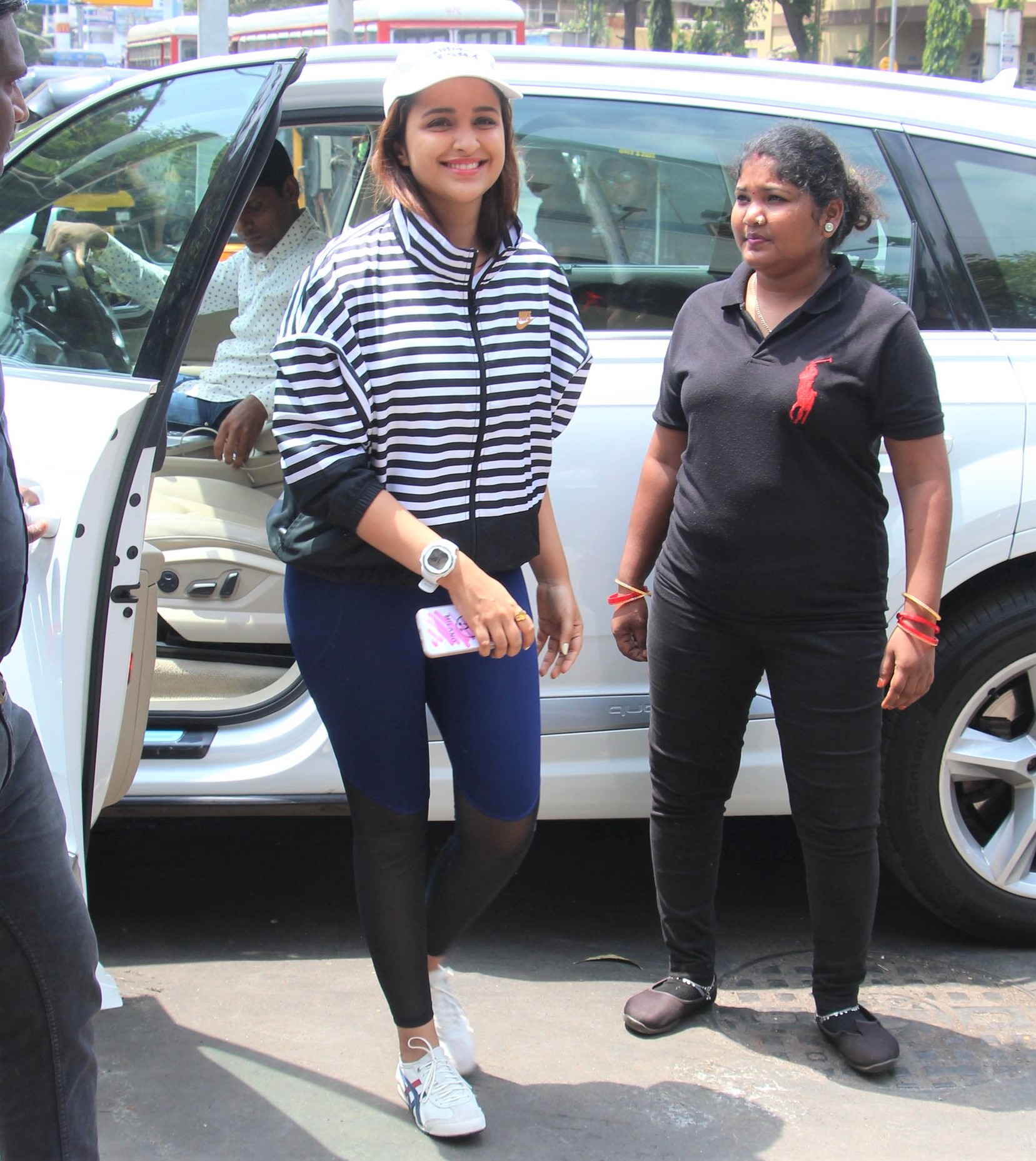 Parineeti was seen dressed up casually for her outing, as she stuck to form fitting yet comfortable clothing.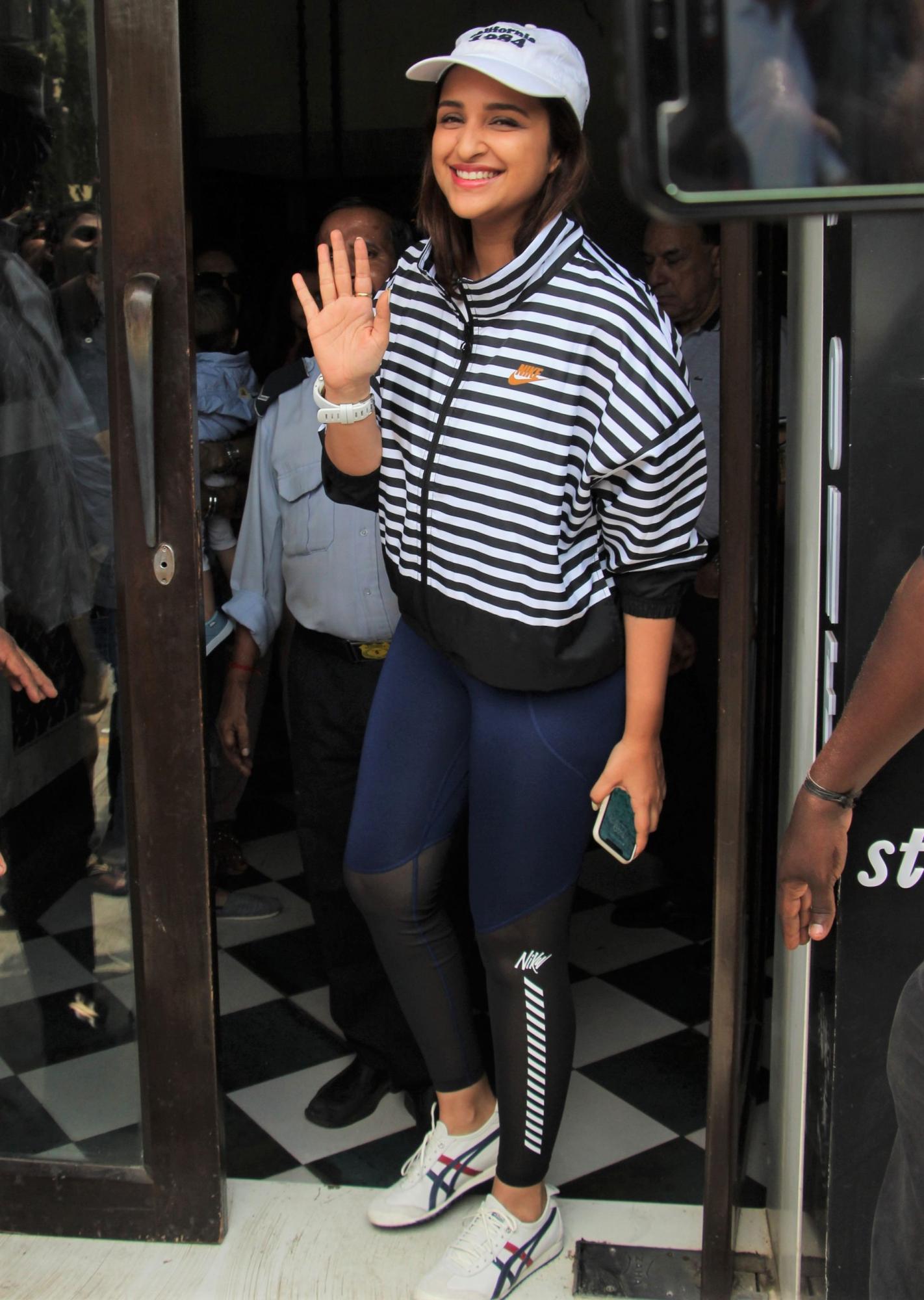 She opted for a black and blue colour combination, with a pair of tights with block patterns matched with a trendy stripy top. To finish off the look, Parineeti accessorized in white, with a white cap, wristwatch and cool pair of sneakers.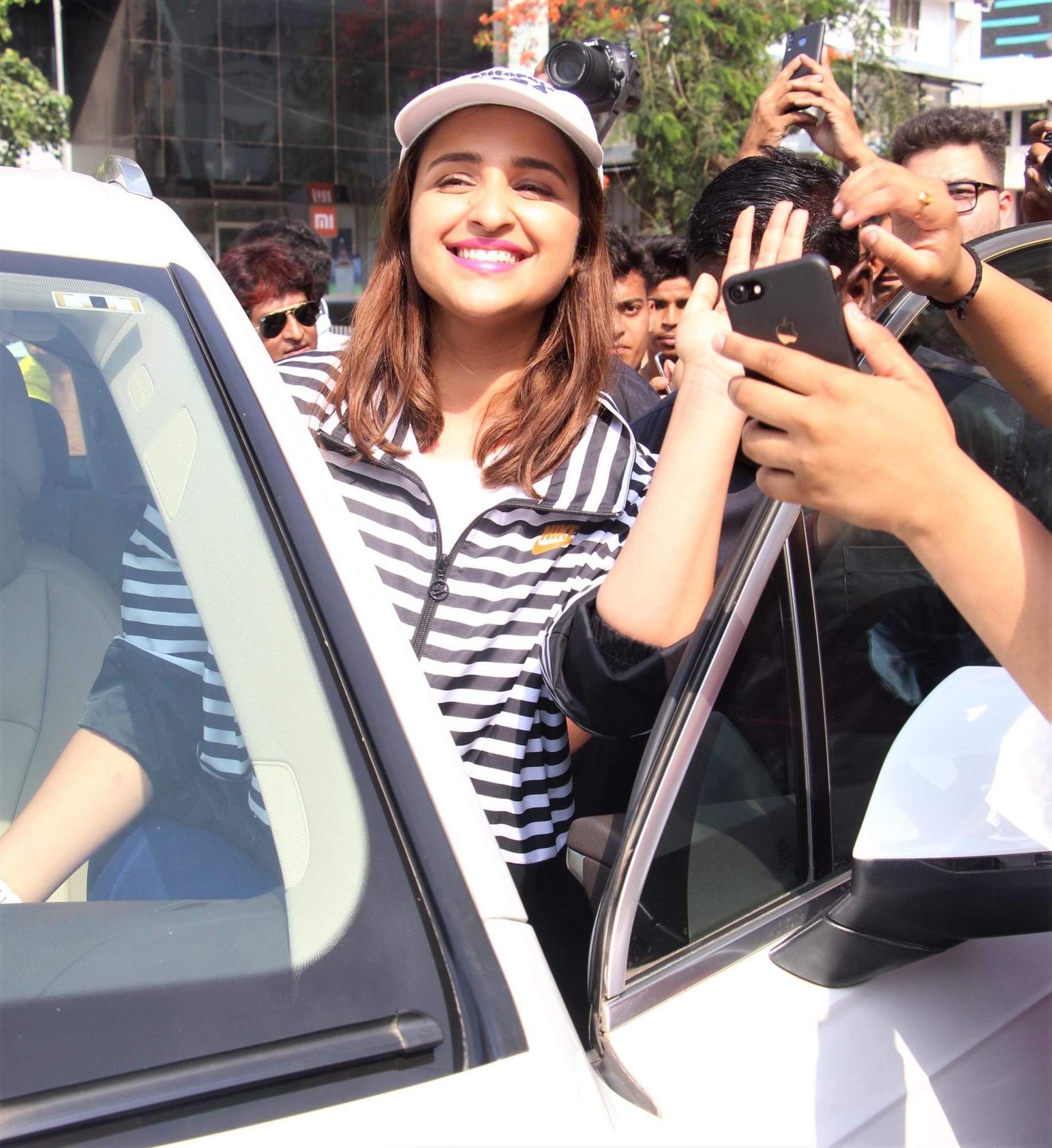 Parineeti waved to the fans and cameras as she smiled brightly under the sun in spite of the crowd, as she looked chic as always in a pair of dark sunglasses.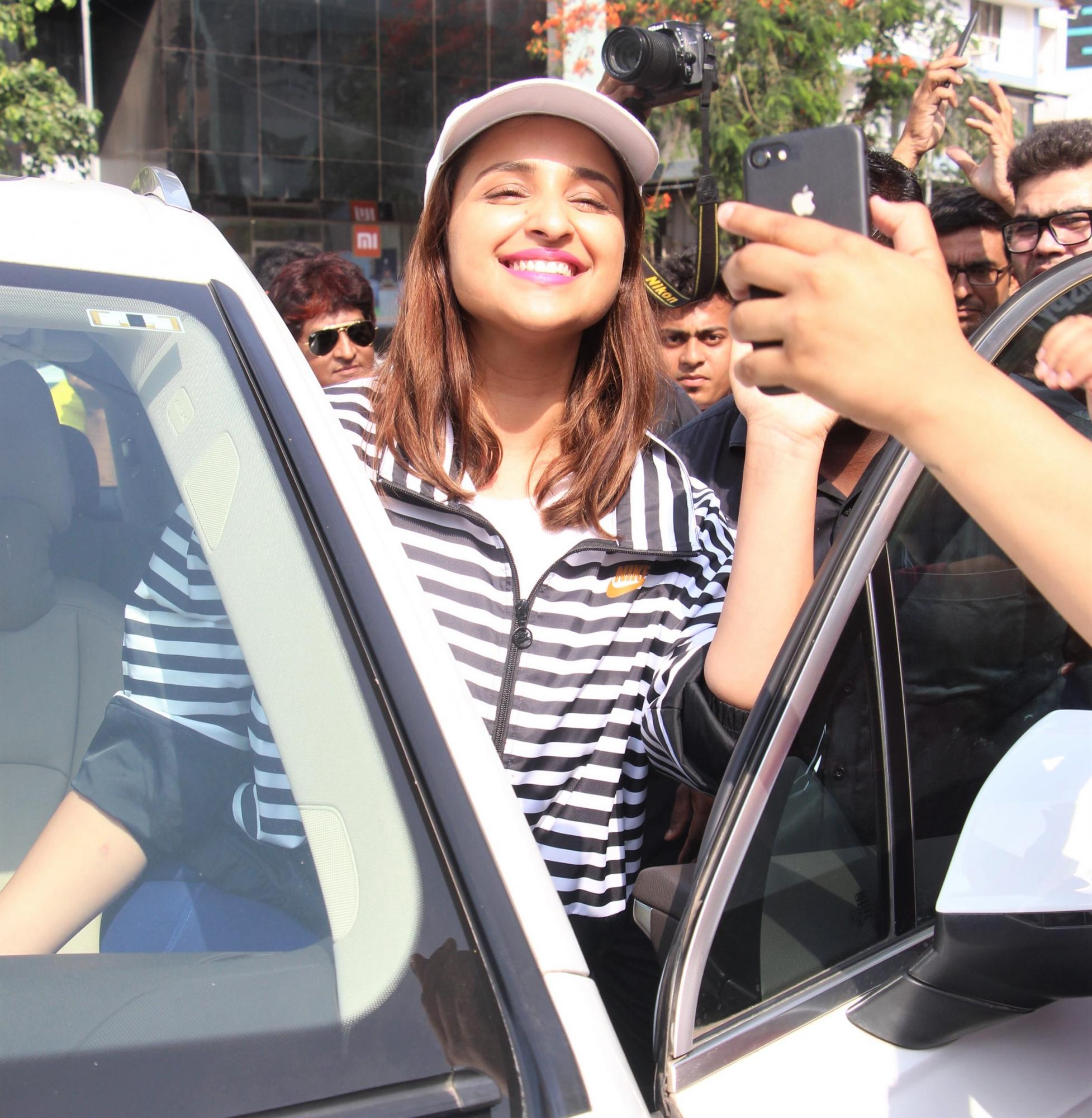 On the film front, Parineeti was last seen on the big screen in the patriotic flick Kesari, starring Akshay Kumar. The pretty starlet will be next seen in the romantic comedy entitled Jabariya Jodi, where she will be romancing her co-star and heartthrob Sidharth Malhotra. The couple were previously paired together in the cute flick Hasee Toh Phasee, where they gained attention for their super sweet chemistry.
But Parineeti will also soon be departing from the usual light hearted films that we're used to seeing her star in. She is currently filming for her role in the upcoming remake of the hit The Girl on the Train, a thriller starring Emily Blunt that is adapted from the novel of the same name. The original Hollywood film gained a lot of attention for its dark elements and shocking twists, so it will certainly be a treat to see how Parineeti will tackle the role.