Celebrities
Parey Hut Love Movie Review: Maya Ali and Sheheryar Munawar's Feature Is a Stunning Cinematic Experience
Parey Hut Love stars Sheheryar Munawar and Maya Ali in a long-awaited romantic comedy that Pakistani moviegoers have been eager to see. This gorgeous film makes for a fantastic cinematic experience and certainly marks a turn-around for Lollywood.
Movie Name

Parey Hut Love

Director

Asim Raza

Actor

Sheheryar Munawar, Maya Ali, Ahmed Ali Butt, Zara Noor Abbas

Rating

Rating 4/5 Stars
Rating: 4/5 stars
For the longest time, Pakistani films have been under the very justified critical assault of looking and sounding too much like television dramas. Understandably so, television dramas have been the strongest medium in Pakistan. With a lot of cinemas shutting down and quality filmmaking being almost non-existent, it was the drama industry that fared better compared to the film industry. It has only been just the past five years or so in which the cinema has come under a "revival."
Asim Raza's early feature Ho Mann Jahaan was also a beautiful film but did not have the amount of juice that Parey Hut Love has. Parey Hut Love, while still being a rom-com, offers the audience a much better variety of emotions and more seasoned performances as compared to HMJ.
Ho Mann Jahan also starred Sheheryar Munawar, who has also come a long way from his first film. Sheheryar's second film with Mahira Khan, Saat Din Mohabbat In, didn't fare well with the critics or at the box office. It seemed that he has been working hard at his craft from his first film because in Parey Hut Love he holds completely his own.
Sheheryar is definitely the new heartthrob of the nation. He's the it boy you've been waiting for. His eyes and vulnerability express a lot and you can't help but root for him and his struggle. 
The Story:
Parey Hut Love is the story of a commitment-phobe, named Sheheryar, who's also a struggling actor. He falls in love with Saniya. The story is set up quite straightforwardly from the get-go, there's not much that you can delve into in terms of the twists and turns. But the way Asim Raza tells the story is picturesque and like a dip into a vast ocean of breathtaking tapestry. Whether it's the scenic valleys of Kashmir, the Turkish waters, or the ethnic wardrobe, every frame in the film is a treat. The ethnic wadrobe was done beautifully by Ismail Farid and Umar Sayeed, as was the styling by Haani Sharique. The value of the production design by Hina Farooqi also adds tremendous value to the aforementioned tapestry.
Maya Ali's second feature film marks her as one of the best leading ladies in cinema right now. She looks, breathes and appears to be THE heroine of the modern day cinema in Pakistan. A lot of her emotional scenes are well-capitalized by Asim Raza. There is simplicity and tenderness without naïveté. She's clearly made for the big screen.
Mahira Khan makes a very promising appearance in the second half and takes your breath away with her beauty and grace. The song 'Morey Saiyan', as we've written about before, is definitely one of the most beautiful setups in cinema we've seen all year.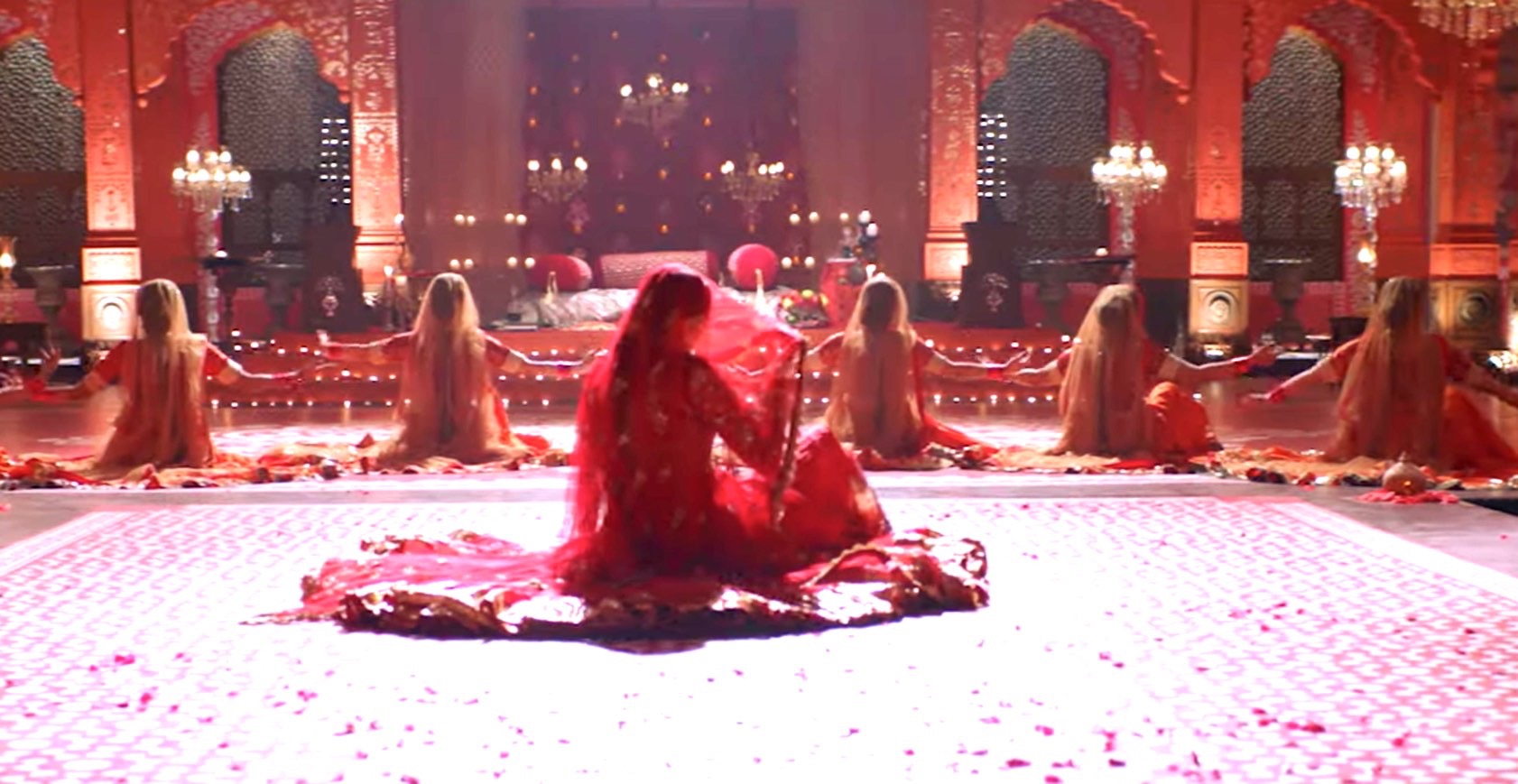 Mahira Khan in Morey Saiyan from Parey Hut Love
Importance of a Good Supporting Cast:
Zara Noor Abbas and Ahmed Ali Butt provide the much-needed laughs and comic relief in the film. Had it not been for these two, the film would have probably fallen flat in various moments. Therefore, it also emphasizes the importance of a film's supporting characters and that having a good supporting cast is just as important as having an impressive and strong leading protagonist.
Ahmed Ali Butt with Parey Hut Love shows again that he is the master of his craft. There's truly no one like him in the business who can hold difficult scenes and create comedy out of a bad situation. Zara Noor Abbas, in her performance from Chhalawa to Parey Hut Love, shows she has plenty of variation even though both these girls (Zara's role Haya in Chhalawa and Shabbo in Parey Hut Love) display some level of hilarity and intensity, Zara proves that it's indeed possible to balance comedy and glamour at the same time.
A Visual Experience:
Suleman Razzaq's and Serkan Guler's cinematography, Azaan Sami Khan's music and Imran Aslam's story all add up to make the film work. Hina Dilpazir as the OTT mother elicits plenty of well-placed laughs. The makeup details by Adnan Ansari and the choreography by Nigah Hussain compliment the feature very well. And it is here where the film gets saved. It doesn't take itself too seriously despite the melodrama towards the climax. Nadeem Sahab's short appearance is full of feeling and old world charm that is almost played out like an homage. The songs have the on-repeat quality, especially the dance-worthy Ik Pal. 
The Verdict:
Overall, Parey Hut Love is a film that is not a one-time watch. It is also a celebration of Lollywood, Pakistan's culture and has plenty of self-referencing jokes which make it a fun watch for everyone. It's really important to appreciate the fact that Pakistani cinema has come out of this little hole that it was in instead of showing films that are a lot like dramas. It has actually taken the strength of our dramas, which is the complexity of emotion as well as the sensitivity of our heroes and our heroines, and then moulding it on to the big screen, which Parey Hut Love does to perfection.