TV/Streaming Reviews
Pakistani Dramas: 3 Promising New Shows To Look Forward To in March 2020
With many popular shows ending, here are three new shows that are garnering interest which will be making their debut in March 2020
With hit shows like Ishq Zahe Naseeb and Meray Pass Tum Ho having come to a close already and much-loved shows like Ehd E Wafa and Alif coming to an end this week, Pakistani drama viewers will be left scrounging for quality television shows to fill the void.  While it cannot be guaranteed that any of these shows will match the quality of the dramas they are replacing, many new shows are lined up to fill those time slots.  Here are three shows that look to be promising and worth a chance.
Dilruba – Hum TV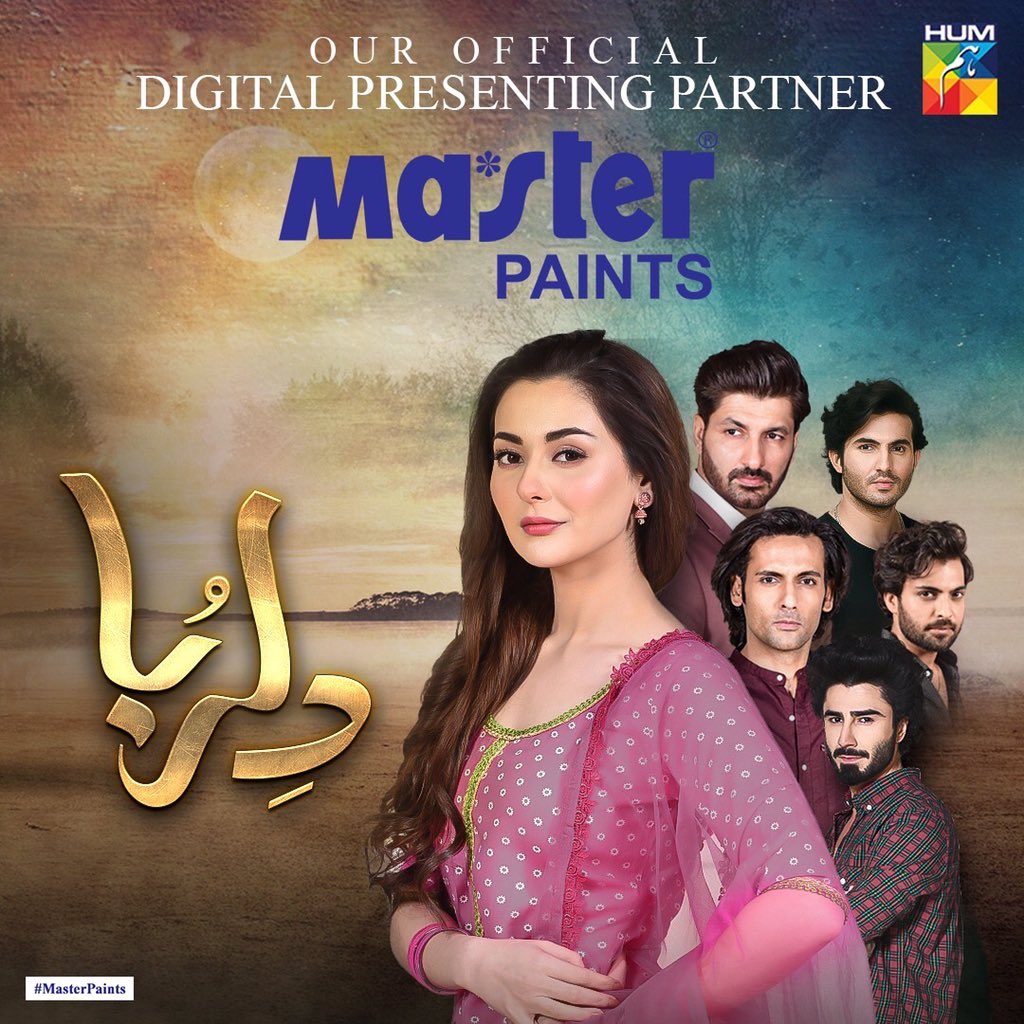 Dilruba is presenting itself as a light-hearted, fun drama with a free-spirited, flirtatious female lead.  With Hania Amir heading the cast, this is a drama with a lot of popular names such as Mohib Mirza, Nabeel Zuberi, Shehroze Sabzwari, Asad Siddiqui and Syed Jibran.  Hania Amir, based on the promos, is playing the role of a TikTok star, which promises to be entertaining.  The drama is produced by Momina Duraid and written by Qaisra Hayat, who has written successful shows like Alif Allah Aur Insaan, and the currently running Jo Tou Chahay and Kahin Deep Jalay.  The show has been directed by Ali Hassan and is said to be "coming soon," expected to release in March.
Sabaat – Hum TV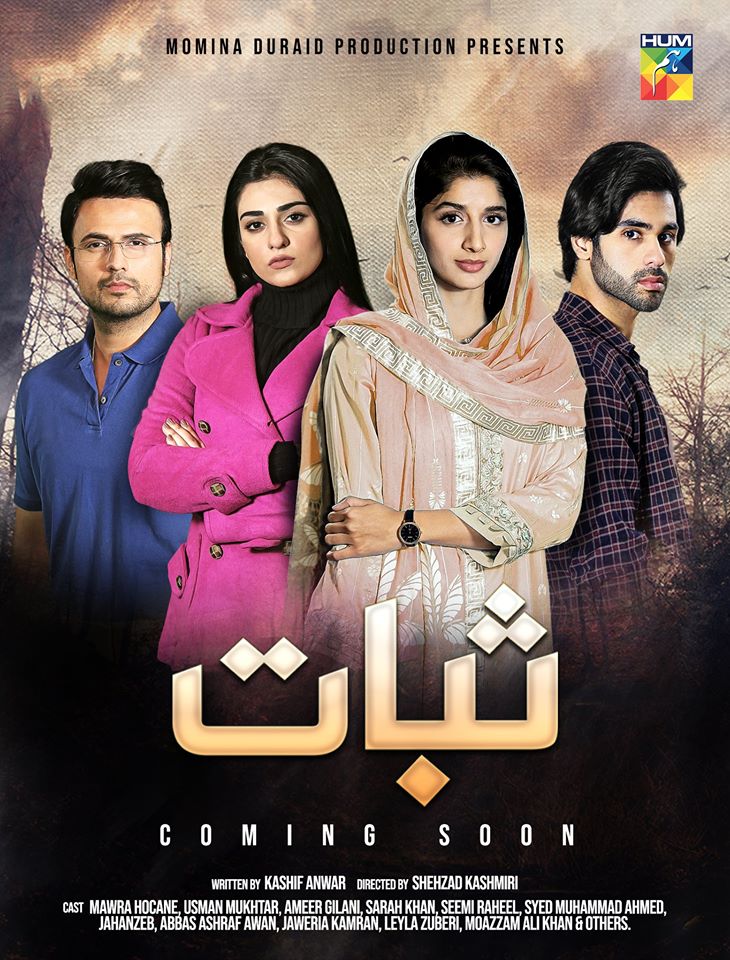 Sabaat is an upcoming drama on Hum TV.  Produced by Momina Duraid, the show has been written by Kashif Anwar.  Shahzad Kashmiri, the man behind hits like Yakeen Ka Safar, Bin Roye and Anaa, has directed the show and seems set to deliver another show worth watching.  Sabaat stars Mawra Hocane as Ananya, a university student who is seen campaigning against harassment in the promos.  Ameer Gilani, a newcomer, plays Hassan.  Seemingly well-off and a ladies man, Hassan only has eyes for Ananya.  Usman Mukhtar plays Dr. Haaris, a role he describes as different from his role in Anaa – though he is not featured in the promos.  Sara Khan seems to play the role of a self-obsessed, narcissistic character.  The cherry on top is the OST, which has just released, beautifully sung by Ali Sethi.  While a date has yet to be announced, the show is set to release in March.
It's not clear yet whether Dilruba or Sabaat will be replacing Ehd E Wafa, but one of these shows will be taking the Sunday slot after this next week.
Meherbano – Har Pal Geo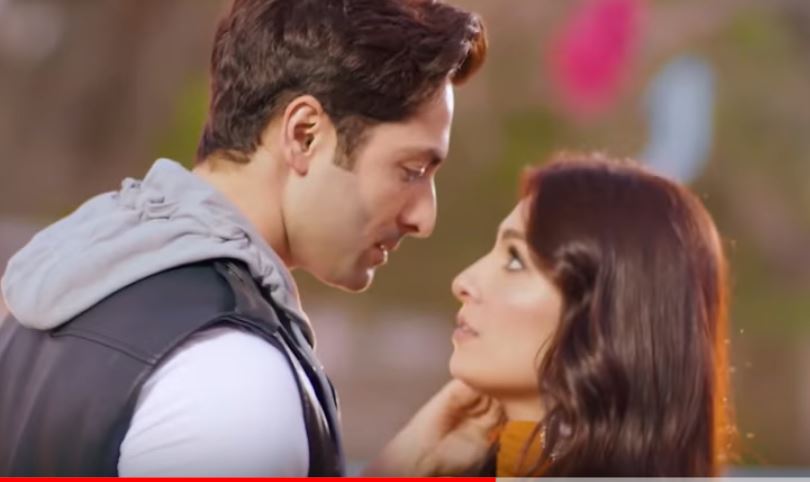 Set to replace Alif, this show will have large boots to fill.  Starring Ayeza Khan and Danish Taimoor, this is the first time the couple will be acting together post-marriage.  While the title of the show hasn't been revealed officially, it's rumored to be titled Meherbano and will focus on Ayeza and Danish as next door neighbors who fall in love.  The first teaser sees Danish flying a kite and noticing Ayeza, instantly attracted to her.  While the promo doesn't give anything away, going by the type of shows Danish has been signing lately, the show will probably have more twists to it than what the promo reveals.  What makes this show even more exciting is the addition of Sania Saeed, Rehan Sheikh and Iffat Omer to the cast.  The writer is Misbah Nosheen, who has also written Ramz E Ishq and Daasi, and directed by Mazhar Moin.
While there has been an onslaught of new shows lately, they have largely been disappointing.  These are three promising shows to look forward to.