Bollywood News
Pagalpanti Filmmaker, Anees Bazmee Reveals The Secret To Making An Entertaining Film
Anees Bazmee shared that in order to make an entertaining film that becomes a huge success, the language is the key element
Filmmaker Anees Bazmee has given the audiences some of the most entertaining Bollywood films. The director has been a part of No Entry, Welcome, Singh is King, Ready and many others. Now, he is gearing up for the gearing up for the release of his next project titled Pagalpanti. Speaking about the secret to creating some of the most entertaining films, Bazmee shared that he makes sure that the dialogues do not have a double-meaning. He considers the language of the film to be a shortcut to an amusing number so that an entire family can watch it.
In a recent interview, Bazmee said, "I don't write double-meaning dialogues in my films. At the same time I don't have issues with those who use them in their films. I feel if you have a brain, if you have a flair for writing, if you are willing to work hard then you do not need such shortcuts." The director added, "I do keep in my mind what kids would like to watch and what they would not. We have put a disclaimer in the trailer that says 'Dimag mat lagana (Don't use your brain)'. But to write such kind of films a lot of hard work is needed. But we don't want people to use their brains while watching this film."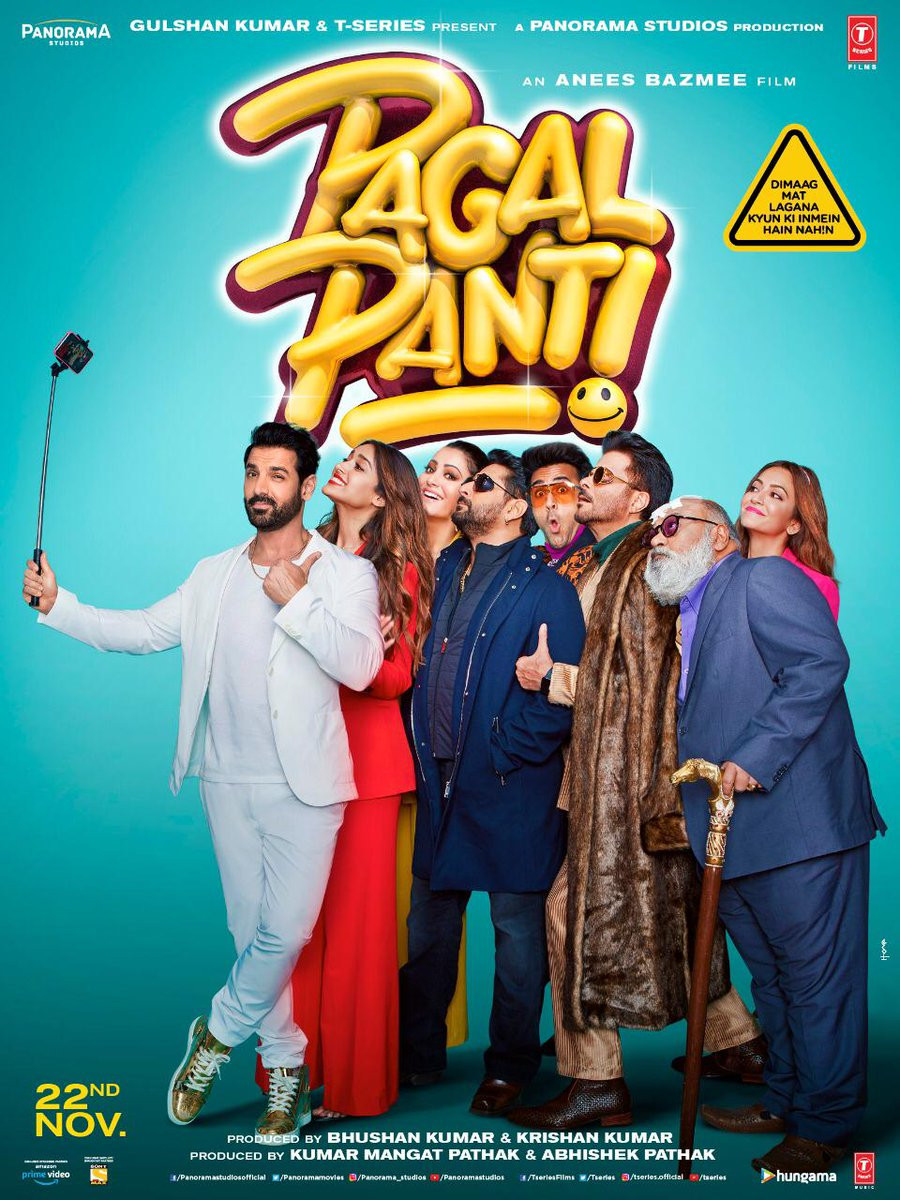 Anil Kapoor will also be featured in Pagalpanti, marking his 13th project with Bazmee. Speaking of the same, Kapoor said, "This is my 13th film with Anees, 13 is very lucky. Hopefully, this will be the luckiest. Everyone has worked as a team on this film. All the characters are so good in the film." Pagalpanti is a comedy film. Apart from Kapoor it also stars John Abraham, Pulkit Samrat, Arshad Warsi, Ileana D'Cruz, Kriti Kharbanda and many others in titular roles.