Bollywood News
Padmaavat Review: Tedious but Entertaining
Mark Manuel gives his verdict on Sanjay Leela Bhansali's magnum opus
Rating- 3.5 stars
Last evening, while policemen guarded the gates and their senior officers sat in the auditorium with chattering walkie-talkies, I watched Padmaavat at the PVR Icon in Andheri, Mumbai. I felt protected. But elsewhere in the country the Shri Rajput Karni Sena, which perhaps doesn't know its own history and hasn't understood Sanjay Leela Bhansali's oddball interpretation of it, continued to agitate and violently challenge the film's release today. They should read Wikipedia to get the plot. Its version is freely available online. I caught onto what the much-harried director has been protesting by himself for months to show. Padmaavat is an epic period war film loosely based on the legendary Rajput queen and inspired by Sufi poet Malik Muhammad Jayasi's 1540 work Padmavat. Just about. But like Hollywood filmmaker Wolfgang Petersen did with the Trojan War in Troy after reading Homer's Iliad, Bhansali has not gone entirely into Mewar history but only picked on the diehard love the queen had for her royal consort Ratan Singh and the all- consuming and awful lust that Delhi sultan Allaudin Khilji felt for her.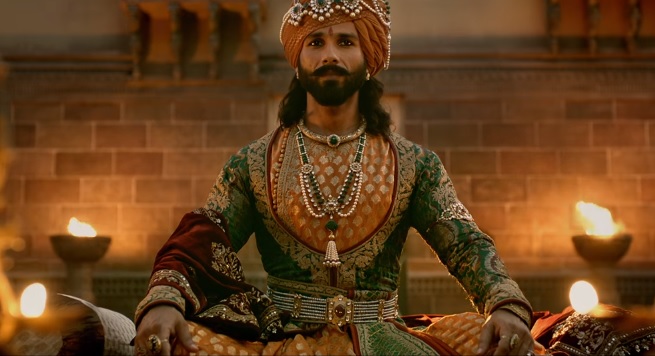 But – this I don't get. Why did the Central Board of Film Certification object to the title of the film if it was going to allow Bhansali to get away with using the name 'Padmavati' from the first frame to the last?  It's like saying that prohibition will be strictly enforced in Gujarat but the state doesn't mind wine shops selling liquor in bottles without their labels. It's mystifying to say the least. And if all Bhansali intended to show was the Rajputs' pride in their traditions and culture and their determination even at the cost of death to defend it, why didn't he show the film to the Karni Sena and the Mewar royals and be done with it? Instead of getting his PR agency to shout down and deny all rumours and stories of what's going in the film? Like, I remember, their vociferous protests over hints early on in production about Khilji's character having shades of bisexuality. That's there all right with a regrettable and effeminate Jimmy Sarabh sucking up to Khilji as his eunuch slave-general Malik Kafur. It's there even in the history books. In the film, Kafur is indelicately referred to as Khilji's "begum". Yet, there was stout denial from the PR probably to protect Ranveer Singh's image as a macho and daredevil lover carried forward from Bhansali's Bajirao Mastani and Ram Leela.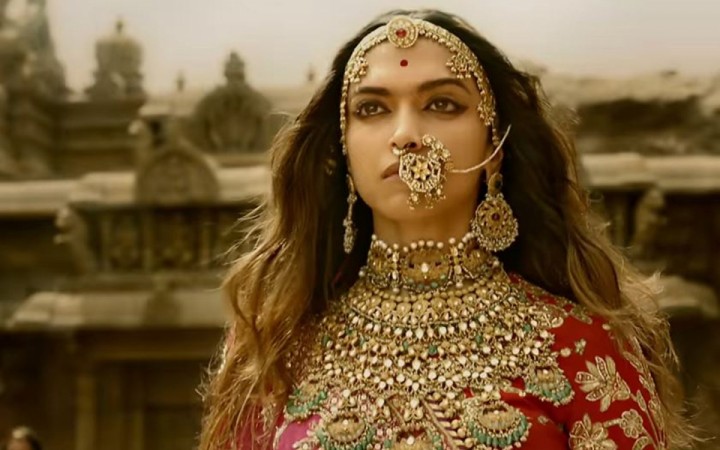 No matter, Ranveer as Khilji owns the film through and through. He's chilling, menacing, a deadly psychopath driven by lust and power, his every look is disquieting, his words silky smooth yet lovingly promising torture and death, there is stealth and threat in his stride. You love to hate him. Which doesn't mean that Shahid Kapoor as Ratan Singh fails to hold his own. He's silently impressive. His expressions convey the tenderness of his love for Padmavati, his terrible angst over what will happen to her, the Chittor Fort and Kingdom of Mewar after his capture. This is Shahid's best role in recent years. He looks royal in his period costume. Like one of those Maharajahs in sepia tone paintings put up in the palace hotels of Rajasthan. The Rajputs should use him as their poster boy. And as for Deepika Padukone as Padmavati, she's a beautiful actress to the manor born who thankfully has not yielded to the belief that with the film being named after her character she's got nothing else to do. If the real Rani Padmavati was as breathtaking, faithful, and fierce when it came to protecting her man, his culture and territory as is Deepika in Padmaavat, then the Karni Sena have got their facts twisted and ought to be thanking Bhansali.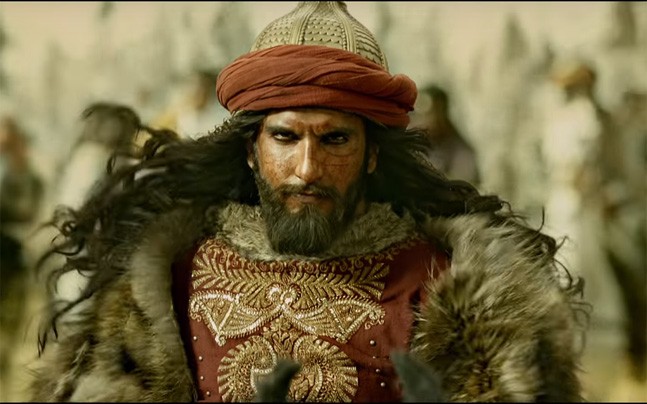 But Padmaavat is a draggy 2.44 hour tale. It gets tedious to watch in 3D with plastic spectacles that showcase the filmmaker's jerky attempts to cover up the supposedly sinful exhibition of the Queen's midriff in the song Ghoomar. After some time, the grandeur of the visuals stop being poetry in motion; the colours of the film described as a painting in celluloid begin to run. You cannot continue to remain in breathtaking awe for 2.44 hours while listening to a rich and colourful language of an era lost in history. You long for the passion and action which Bhansali has never been shy to show in his earlier films. That's missing here. Or what is there is so amateurish that you miss it altogether. The raw passion and urgency of it in Ram Leela is not here. Instead, what you get to see are clumsy efforts by Khilji heavily dressed in his cumbersome robes to grope random women in his Sultanate and a detached act between him and wife Mehrunisa (both fully costumed) sensitively played by Aditi Rao Hydari. If there was any lovemaking between Padmavati and Ratan Singh, beyond their romance, then Bhansali has wisely left it on the edit floor. The fight scene between Khilji and Ratan Singh, meant to stir memories of the savage battle to death between Brad Pitt as Achilles and Eric Bana as Hector in Troy, is sloppy and weary and an anticlimax. They are just two charging bodies and the clank of swords on shields. As are the war scenes between their armies unimpressive and without the brutal blood lust of, again, Troy and even Ridley Scott's Gladiator.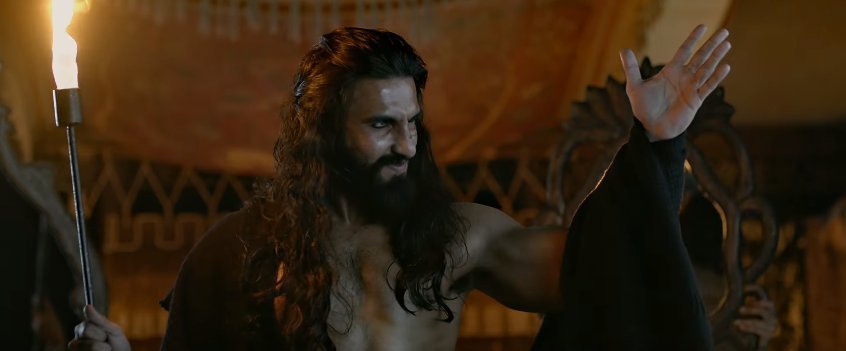 But you cannot come away from Padmaavat without silently complimenting Sanjay Leela Bhansali for this singular and handsome effort to make a film based on his beliefs and after his own heart. His mastery of his craft is evident throughout. It's there in every frame. He's clearly in love with his subject. And he's had the courage of his convictions, God bless, to see it through. Maybe next time he ought to make a film with a more happy and cheerful ending. All his films seem to end in the sad and lonesome deaths of his lead characters. But that's how history is. And Bhansali will not go down as a filmmaker who was accused of distorting history. After Ram Leela and Bajirao Mastani, audiences will be grateful that at least in Padmaavat Bhansali does not kill Ranveer too in the end.
Note: Review done for Peepingmoon.com