Celebrities
Oscars 2020: Jennifer Aniston and Brad Pitt's Fans Left Disappointed
Jennifer Aniston is not attending the Oscars 2020 and will hence not be sharing the space with her ex-husband Brad Pitt.
Jennifer Aniston and Brad Pitt broke up years ago but their fans still want to see them together. Both Jennifer Aniston and Brad Pitt have a strong fan base which was completely devastated when the news of their divorce broke out. While Brad Pitt quickly moved on to build a home with Angelina Jolie, Jennifer Aniston also swiftly moved on in her new life. However, now that the two are single again their fans cannot help dreaming what they want. But sometimes even the most unattainable dreams come true and the same happened with the fans of the famous former couple.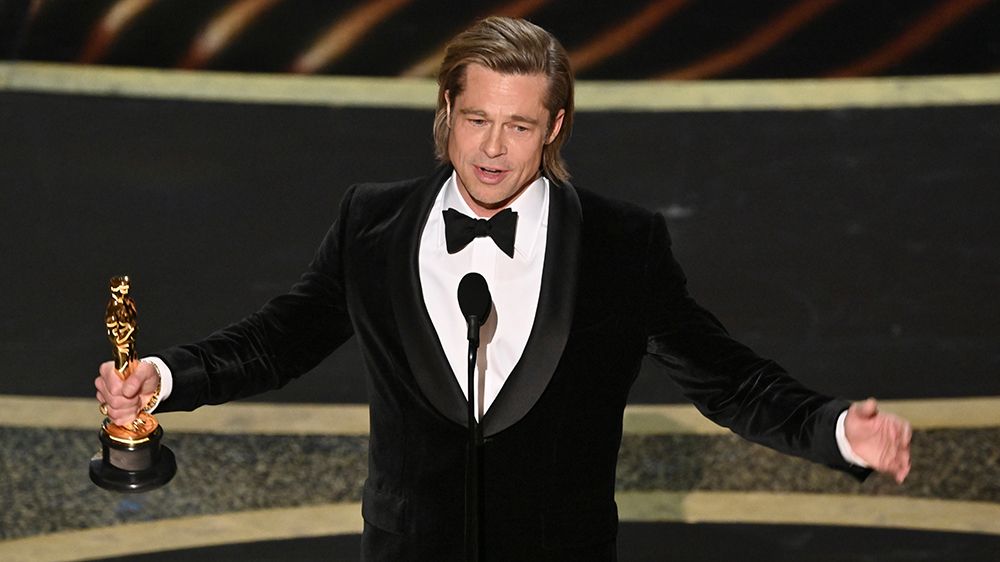 Brad Pitt bags the Best Supporting Actor Award for Once Upon a Time In Hollywood at the Oscars
At the Screen Actors Guild Awards 2019  (which was a little more than a month ago at the time of writing), the two crossed paths in the most beautiful way leaving their fans gasping in awe. To be honest, this was probably (or most definitely) the highlight of the prestigious award show. And who can still not help blushing when recalling Brad Pitt watching Jennifer Aniston's acceptance speech as she received the award? At least, not us the mortals! No wonder why their fans were looking forward to the two to repeat/recreate a magical moment at the Oscars 2020 as well. The bad news or the reality of life is that not all dreams come true.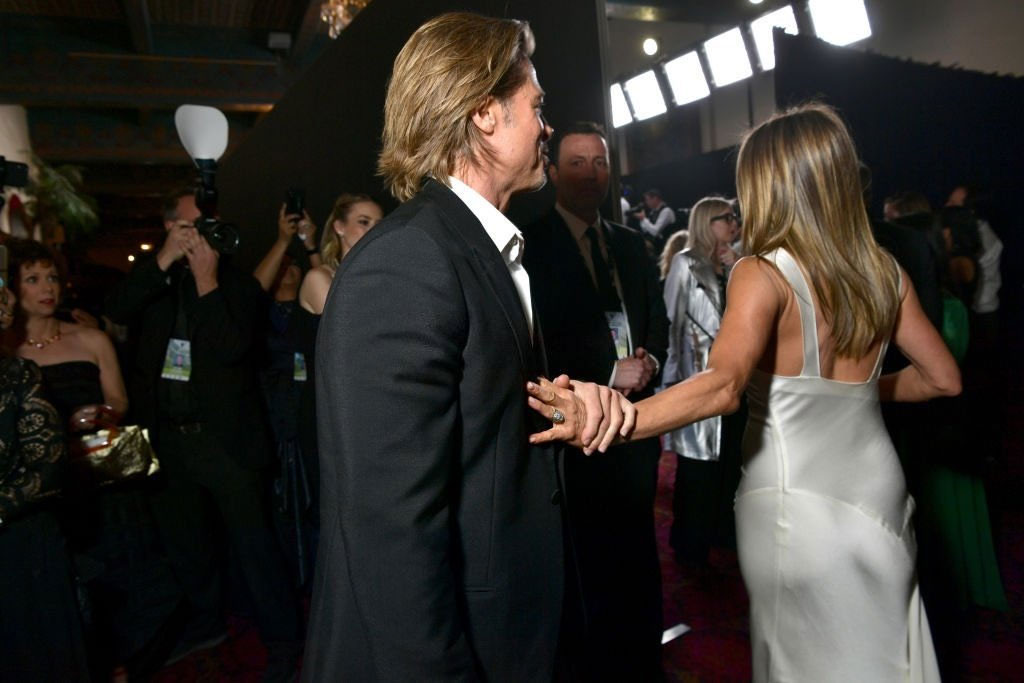 Brad Pitt and Jennifer Aniston at the SAG Awards
Jennifer Aniston (or everyone's beloved Rachel from Friends) will not be attending the Oscars 2020 as she has not been nominated in any category. The reason why the fans got to see them sharing the space together at Screen Actors Guild Awards and the Globes was that both television and film were honoured in those particular awards. Jennifer Aniston was nominated for The Morning Show while Brad Pitt was nominated for Once Upon a Time in Hollywood. The fans can still dream on about the two attending Vanity Fair's After Party together to celebrate the winners as they did in 2000. Fingers crossed!