Tips
On a Holiday? Don't Miss Out on Your Fitness Regimen
We followed RJ Malavika to her relaxing staycation and found the perfect way to balance fun and fitness
A staycation, simply put, means letting go. Letting go of those rigorous workout routines, strict diet plans and other rules and regulations we follow throughout the week. Staycations universally have us finishing off that pending novel, sunbathing by the pool, and enjoying scrumptious treats we've stayed away from all week.
However, what we lose control of is keeping track of our fitness, that takes a hit with all that lazing around. But here is where technology steps in! Ask RJ Malavika Varadan, a fitness fanatic who was recently in the news for the 100 Healthy Day Challenge where she pursued one healthy habit a day for 100 days. Malavika swears by her Samsung gadgets, even while on a holiday. With two essentials – Samsung Gear Sport and Samsung Gear IconX, Malavika ensures she doesn't miss out on her fitness routine any time of the day or night.
To find out how to balance a relaxing staycation with being active, we followed the popular RJ to her staycation at The Retreat Palm Dubai and, here's what she revealed…
1) Describe your perfect weekend getaway in 3 words
NOTHING TO DO.
2) What are your staycation bag essentials?
My Gear IconX earbuds, flip flops, a pair of sneakers, a yoga mat, a beach towel and my Gear Sport, to keep a track of my every move. I could travel all the way to Mars if I had these things with me.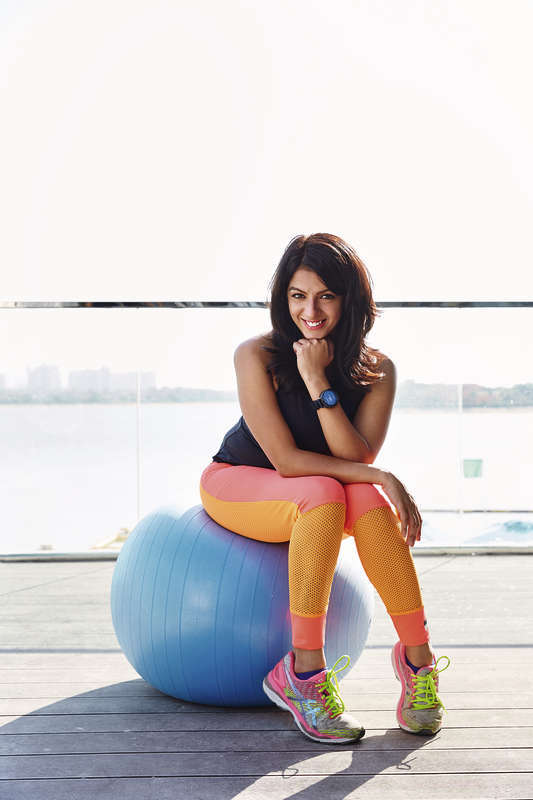 3) Vacations are all about letting lose. How do you keep track of your fitness when you're on a holiday?
Yoga for me is my way of disconnection from the world. When I run, I don't think, I watch my breath. So, I actually end up clocking up more activity on my off days then on the days I'm at work. The key is to love your fitness plan. What can really help is having a fitness tracker that'll alert you when you're slacking on being active.
4) What's your ultimate relaxation mantra?
Meditation is key to relaxation. Lounging my the pool and listening to my favourite music is zen too, which is why I earlier spoke of the importance of having my Samsung Gear IconX earbuds with me when I'm on holiday.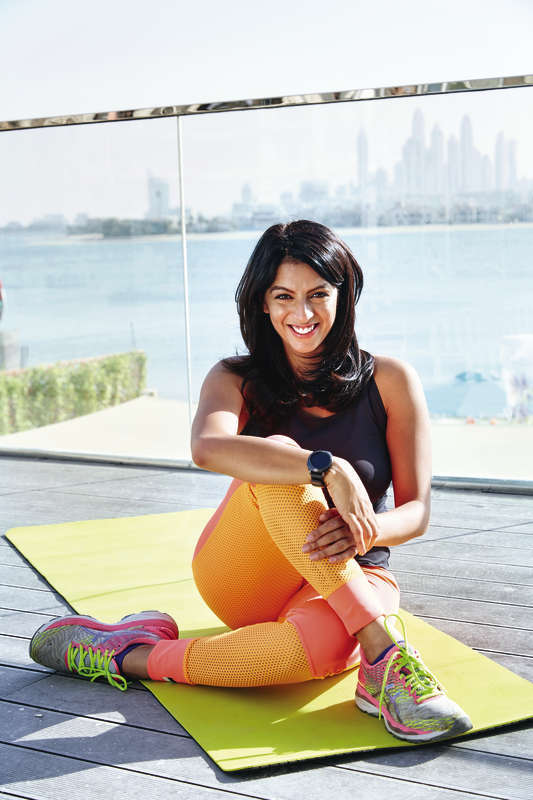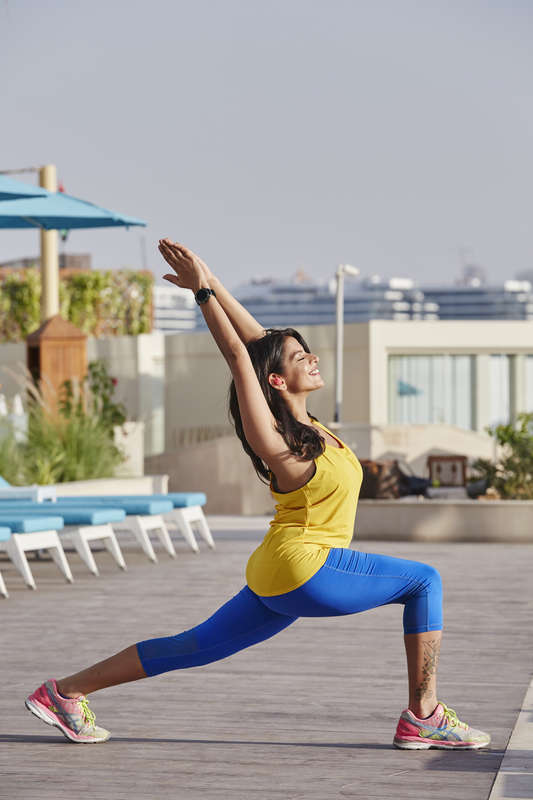 TWO THINGS I ABSOLUTELY NEED WHEN ON MY STAYCATION
Why I can't do without my Samsung Gear Sport                                                                    
• Water Resistant                                                               
• Perfect to keep track of your workout
• Stand-alone music player
• Continuous heart rate monitoring
• Easy use of Samsung Pay
• Convenient connectivity - answer/ reject calls
and reply to texts from your Gear Sport
Dhs 1,199
Samsung Gear IconX
• A wireless, hassle free device
• Inbuilt sensors to track your daily activity and automatically measure the time spent exercising, calories burned, and distance travelled
• A total hands free experience - play or pause your music without the touch of a finger
Dhs 699