Noor Jahan Has Left a Legacy for Generations to Cherish
Noor Jahan, the famous Pakistani singer, passed away on December 23rd, 2000 in Karachi Pakistan
Noor Jahan, the Queen of melody, left for her final abode nineteen years ago in Karachi. It was the 27th of Ramadan when the larger than life icon breathed her last with her children by her side. Although she is not among us any more, Noor Jahan , more famously known as Madam Noor Jahan, left a legacy which is immortal and here to stay. Not only was she one of the most famous singers of the sub-continent but also a strong woman who always prioritized her work and was a role model for working women till date.
Noor Jahan Started Her Singing Career at the Age of Six
Noor Jahan was born as Allah Wasai in 1926 to a family of musicians in Kasur . The family later moved to Calcutta where her talent was spotted and nurtured. Mukhtar Begum who was a famous singer of those times gave Allah Wasai the name of Noor Jahan which literally meant the light of the world. Noor Jahan revealed in an interview to BBC that she had started singing at the age of three or four when she would replicate any song that she had listened. Seeing her talent, people advised her father to nurture her talent. At the age of 6, Noor Jahan started learning singing from a classical teacher.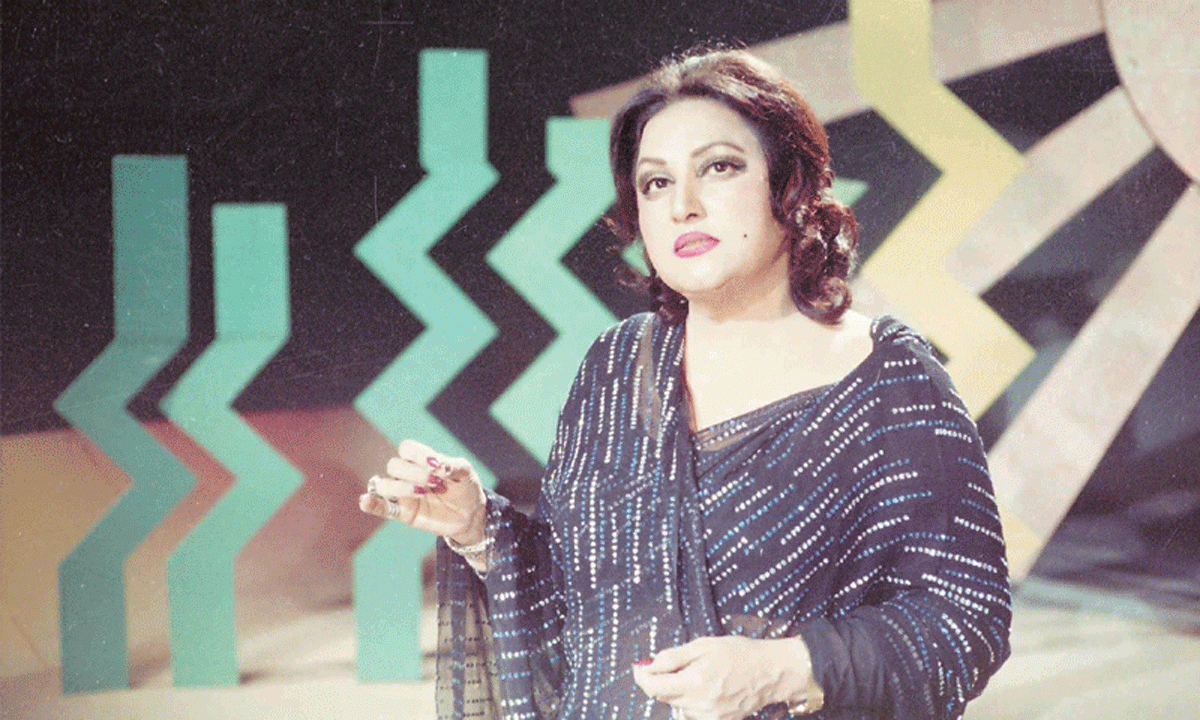 She was Married at the Age of Seventeen to the Famous Filmmaker Shaukat Hussain Rizvi
Noor Jahan insisted to sing for a film 'Pind Di Kuri' when she was only six. She worked as a child star in a few more films. Soon Noor Jahan gained fame as Baby Noor Jahan. It was Noor jahan's talent as an actress and singer that took her to Bombay and later Lahore. She married the famous film director Shaukat Hussain Rizvi when she was only 17. Noor Jahan was blessed with three children during this marriage. Unlike the norm in those days, Noor Jahan continued working despite being a mother and gave some of the most successful films at that time.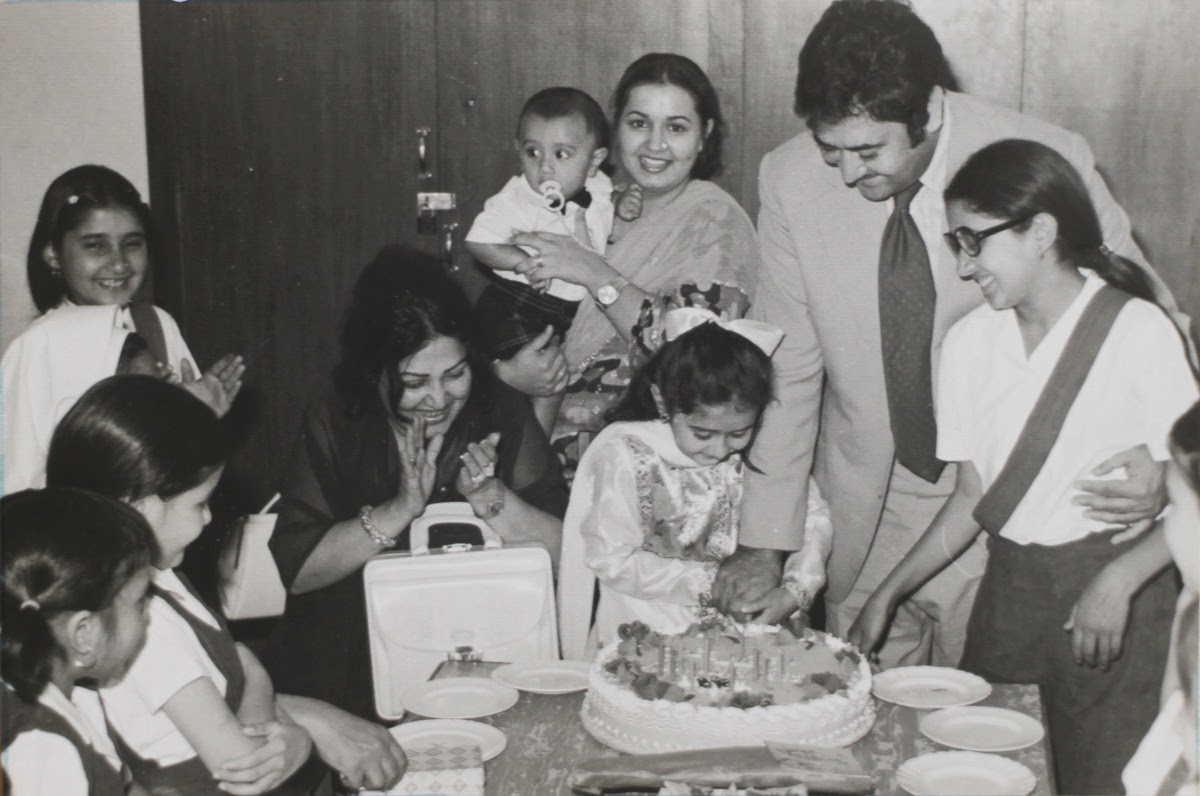 Noor Jahan with her children
Noor Jahan and Shaukat Hussain Rzivi Opted to Live in Pakistan After Partition
Both Noor Jahan and Shaukat Hussain Rizvi had thriving careers in Bombay but after Partition they decided to move to the newly created Pakistan and create a new legacy in a new country. They established their famous Film Studio Shah Noor Studios (Shah from Shaukat and Noor from Noor Jahan) which exists to date.
However, after some time they parted ways and Noor Jahan had to give up on the studio because she opted to keep her children Zille Huma, Akbar Hussain Rizvi, and Asghar Hussain Rizvi as a part of divorce settlement.
She Stopped Acting After Marrying Ejaz Durrani
Noor Jahan later married the famous film actor Ejaz Durrani with whom she had three daughters namely Hina, Mina, and Nazia Ejaz. This was the time when Noor Jahan stopped acting and decided to focus only on her music career. Noor Jahan also confessed that acting happened by chance. Her sole interest was always singing.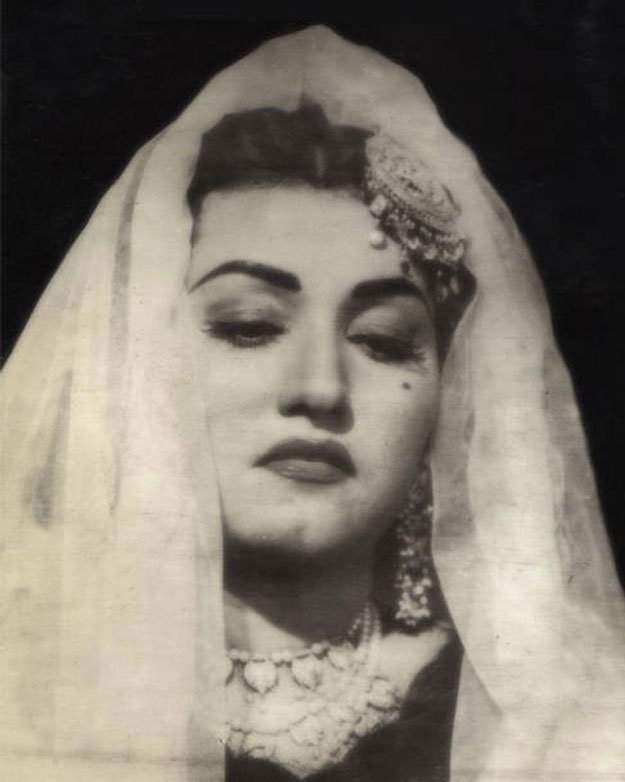 Her Songs for the War of 1965 are Still Remembered
Although Noor Jahan was famous for her film music, she also proved that she was capable of any music form she laid her eyes on. When Pakistan and India fought the war of 1965, Noor Jahan would drive herself to the Lahore Radio Station amidst the fear of bombing just to pay her share in building enthusiasm in her country's soldiers.
Faiz Ahmed Faiz Declared his Famous Poem Mujh Se Pehli Si Mohabbat to be Noor Jahan's
Noor Jahan's critics always criticized her for not being capable of singing classical melodious ghazals unlike her contemporaries of that time Farida Khanum and Iqbal Bano. She was mostly made to sing the commercial Punjabi songs. However, always full of surprises and wonders, Noor Jahan also proved them wrong here by immortalizing Faiz Ahmed Faiz's poem 'Mujh Se Pehli Si Mohabbat'. Not only did she sing it but also composed it. Faiz Ahmed Faiz was in awe of Noor Jahan's singing and had categorically declared that 'Mujh Se Pehli Si  Mohabbat' did not belong to him any more as it was all Noor Jahan's.
It was the time of dictatorship when things were not smooth for Faiz Ahmed Faiz. On one of the occasions Noor Jahan was asked not to recite Faiz Ahmed Faiz's poem but she stood up against this dictation and sang the poem for a huge audience. At that time Faiz Ahmed Faiz was in the prison. When he was released, he personally went to Noor Jahan's house to thank her for her courage and support.  
She also sang the kalam of famous Urdu poets like Iqbal, Sufi Ghulam Tabassum, Ahmad Faraz, Nasir Kazmi, and Parveen Shakir.
No one Can Still Forget Noor Jahan's Chiffon Sarees and Diamond Jewels
Noor Jahan was also known for her penchant for glamour and style. Her distinct chiffon sarees with diamond jewelry were synonymous with her singing. Noor Jahan also had a particular makeup style which was dramatic and went well with her personality which was larger than life. People who have watched her on the television for the famous show Tarannum can still recall her chunky diamond earrings and a fabric neck band matching with her sari. According to her, she learnt to wear saree from the wife of famous actor and filmmaker Mehboob Khan.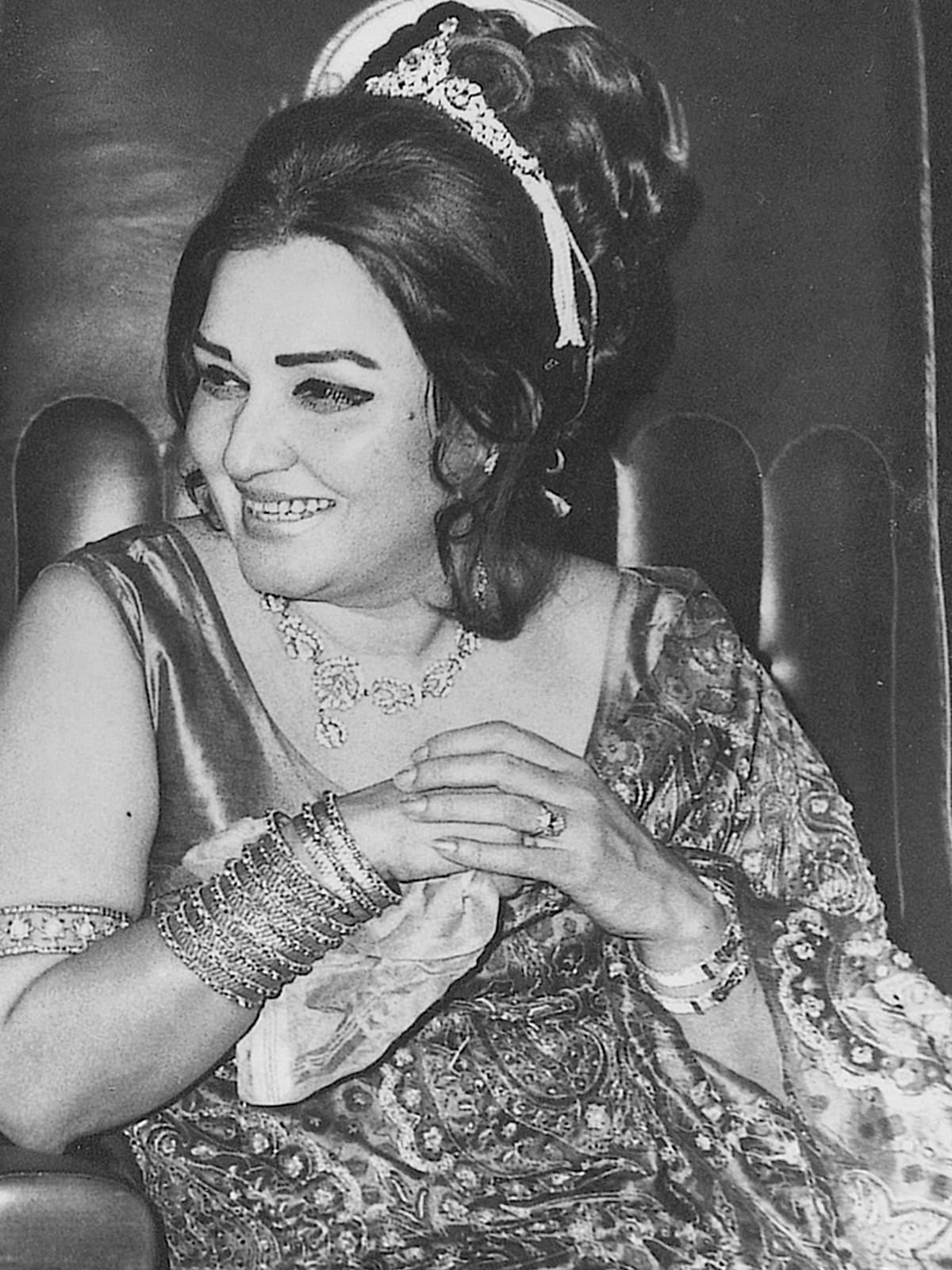 Noor Jahan Set an Example When Maintaining Work and Life Was a Novel Idea for Women
Noor Jahan set an example for working women in the times when it was a novel idea. Women in showbiz had a short 'shelf life' as they did not work after having children. According to Noor Jahan, her work was like a husband to her because it was only work that supported her in the times of need. Noor Jahan was survived by two sons and four daughters. It is interesting that Noor Jahan was not in the favour of her children joining the industry. Her eldest daughter Zille Huma started singing much to her mother's dismay. While her sons and Zille Huma have passed away, Noor Jahan's three daughters Hina, Mina, and Nazia Ejaz are independent women with significant standing in their fields.