Bollywood News
No Jacqueline Fernandez and Salman Khan, It's Not Alright to Hug a Child Without His Consent!
Twitter explodes over Salman Khan and Jacqueline Fernandez forcing a young boy to hug the actress!
In a day and age like today where every second thing is pulled up and argued, there's almost nothing that can skip the eye of the public. The term 'consent' has gained prime importance over the years, and from films to campaigns, everyone is constantly rooting for it!
The term once again surfaced in the news, and this time it was because of something that Jacqueline Fernandez and Salman Khan did on a dance reality show, Dance Deewane, where they were promoting Race 3. In Jacqueline's recent Instagram post, she's seen hugging a little boy, after being encouraged to by Salman Khan. The little boy is seen as being extremely uncomfortable about the actress cuddling him, resenting every bit of it. Her thousands of followers didn't appreciate this and lashed out at the actress for being forceful against the child's will, in spite of him clearing stating that he didn't want to hug her. Through a barrage of negative comments, Jacqueline was reminded of the importance of consent by her followers.
Watch the video here:
Here are some reactions from Jacqueline Fernandez' followers: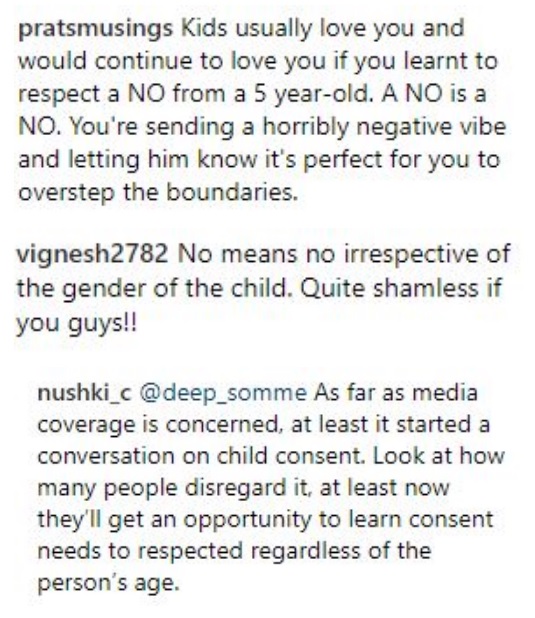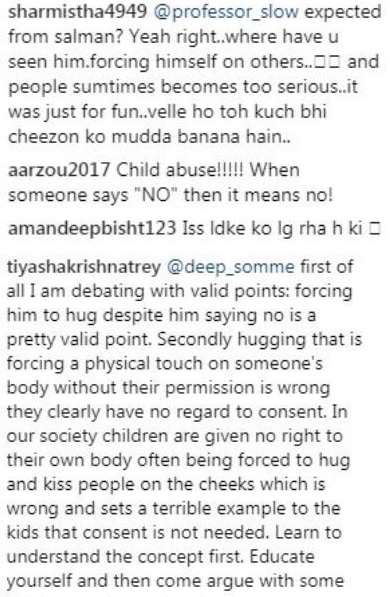 Recently, singer Papon was also heavily criticised for forcibly kissing an 11-year-old girl contestant on singing reality show, The Voice India Kids. He later issued and apology and eventually quit the show.
What do you think about what Jacqueline and Salman did? Were they being inappropriate? Tell us in the comments below.