Bollywood News
Nightingale Lata Mangeshkar Remembers Mohd Rafi On His Death Anniversary
Lata Mangeshkar and Mohd Rafi had shared a great working relationship and had lent their voice to several melodies in the past
Although Asia's most prized artiste Lata Mangeshkar enjoyed singing with Kishore Kumar the most ("He would make me laugh and laugh and laugh until I had tears streaming down my face") she rates the great Mohammed Rafi very highly.
"What a voice! It could move mountains. When I sang with Rafi Saab I had to be on my toes. His knowledge of the ragas and Hidustani classical sangeet made him formidable in the recording room. We took up very challenging compositions together and I'm proud to say we came out with flying colours," says Lataji affectionately.
Which are her favourite duets with Rafi Saab? "Arrey baap re! It is like plucking favourite stars out of the sky. All our songs were loved by listeners. Offhand I can recall Roshan Saab's composition Paon choo lene do in the film Taj Mahal, Laxmikant-Pyarelal's Patta patta boota boota in Ek Nazar, Shankar-Jaikishan's Aawaz deke humein tum bulao from Professor and Khayyam Saab's Jeet hi lenge baazi hum tum from Shola Aur Shabnam."
Of course, Lataji admits they had their share of differences. "We did have our differences of opinion off and on. But they never came in the way of the mutual respect that we shared. I remember we had stopped talking for some years. During that time, we really missed each other's singing in the duets. Composers had to choose either he or me. We both heaved a sigh of relief when our fight was over."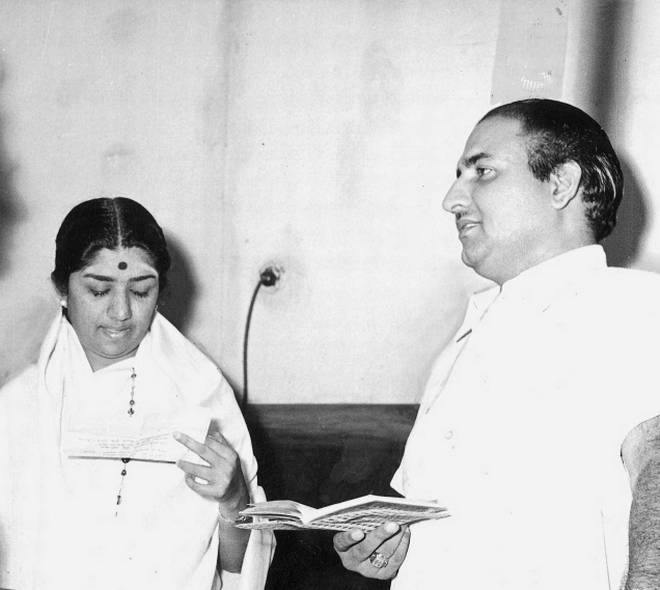 Laughing with the fond memories of a co-singer whom she describes as a saint at heart Lataji says, "We fight only with those we are close to. Rafi Saab and I couldn't see eye to eye on certain matters. But that never stopped us from respecting one another's art." The one major difference between Lataji and Rafi Saab? "I will tell you something nobody knows. Rafi Saab always stayed back to hear the complete song after it was recorded. I fled the minute my singing was over. No, I never listened to my own songs back then. I don't listen to them now. When I hear my song coming from the television or from the nighbour's home, I quickly start clanging vessels in the kitchen to distract myself," laughs Lataji.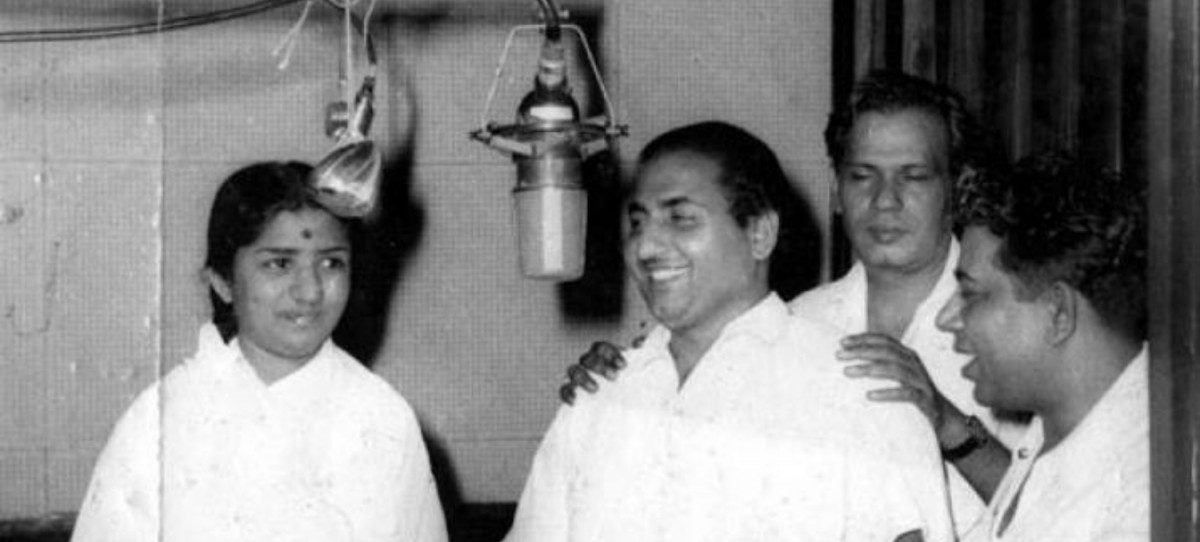 She remembers Rafi Saab as a man of great integrity. "He never spoke ill of anyone. In fact he hardly spoke. He kept to himself and didn't gossip during recording." There is also a family connection. "My younger brother Hridaynath Mangeshkar sang his first song along with Rafi Saab for the film Baiju Bawra. My brother was only a child then. He came home happy, saying Rafi Saab had treated him gently, making sure the child was comfortable and well guided through the song. Not too many people in the entertainment industry were as large-hearted as Rafi saab. I miss him."