Celebrities
Nick Jonas and Mehwish Hayat Posed For a Photo and the Internet Had Comments for Priyanka Chopra
Nick Jonas, Mehwish Hayat ran into each other at the US Open. The internet had some thoughts about it, especially regarding Priyanka Chopra
Mehwish Hayat broke the internet by posing with Priyanka Chopra's husband and American star, Nick Jonas. Priyanka was at the US Open event in the USA, when she posted a picture of Nick and herself on her social media. The internet understandably lost its cool and most of these comments were directed at Nick Jonas' Bollywood star wife, Priyanka Chopra. "Guess who I ran into at the US Open Men's Semi-Finals in New York!" Mehwish posted. "One thing we both agreed on was that we were both rooting for."
The internet had many thoughts about it. Check them out.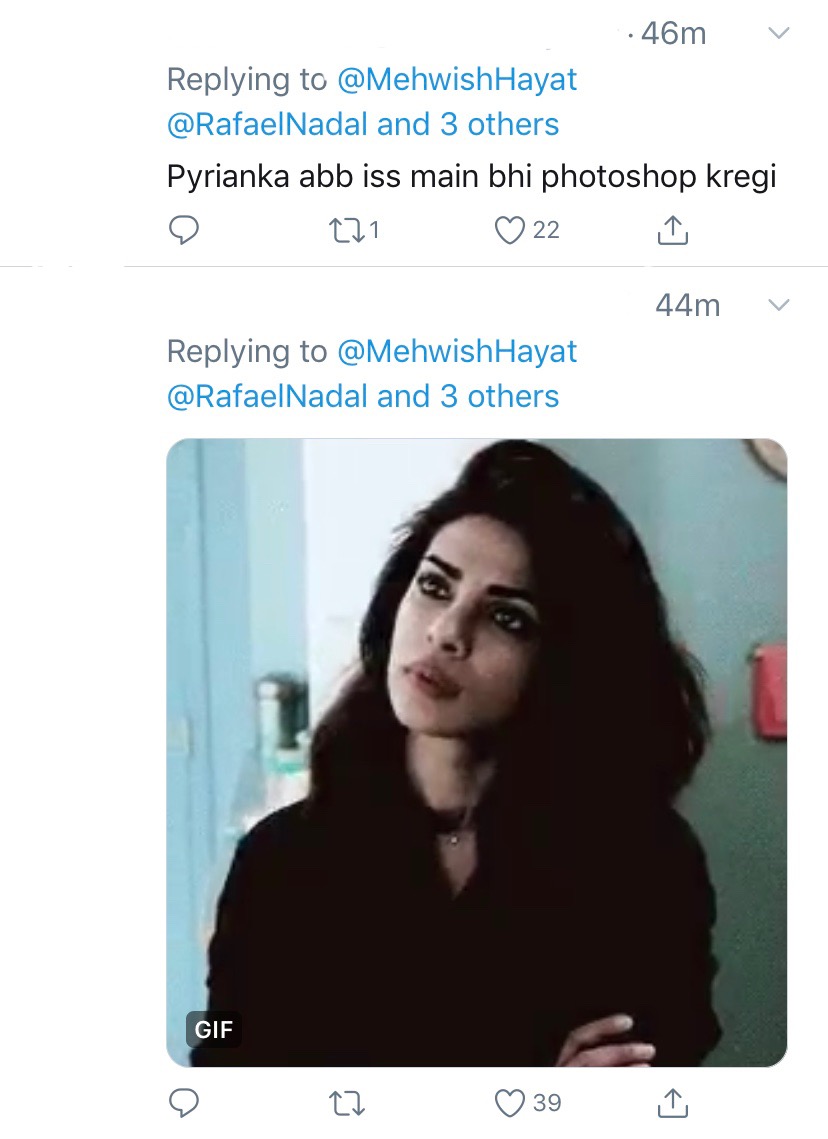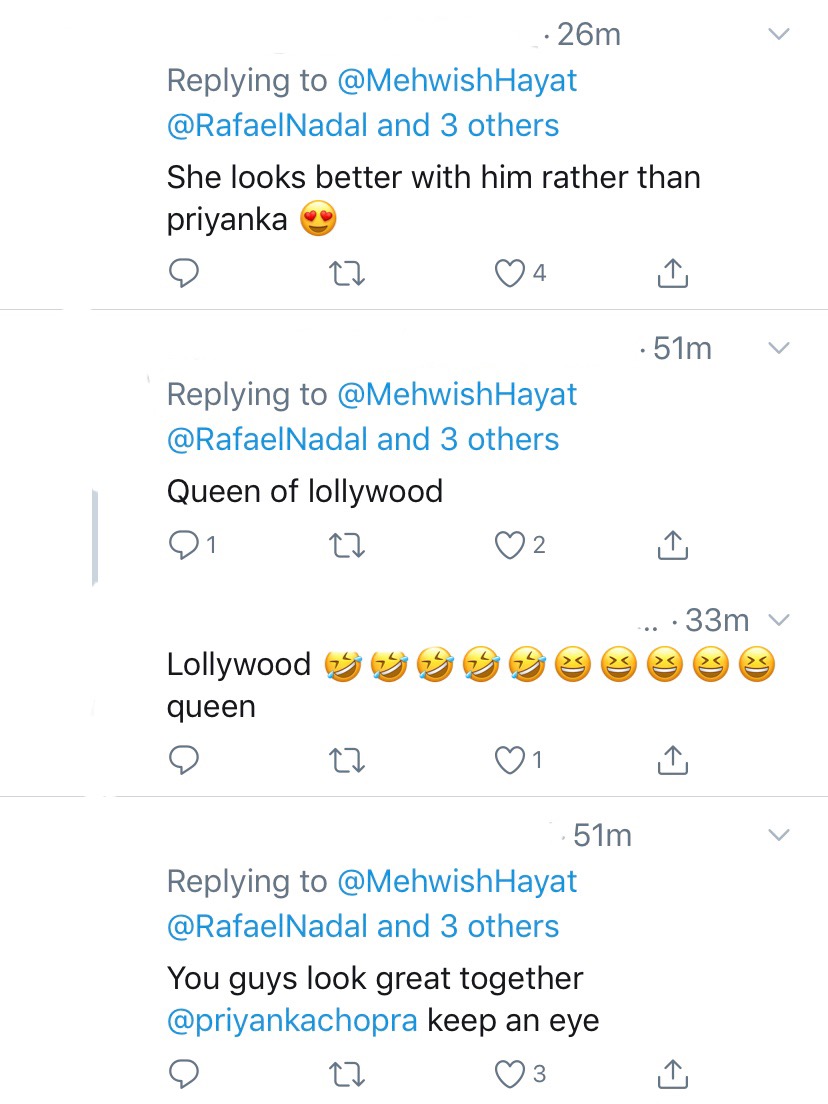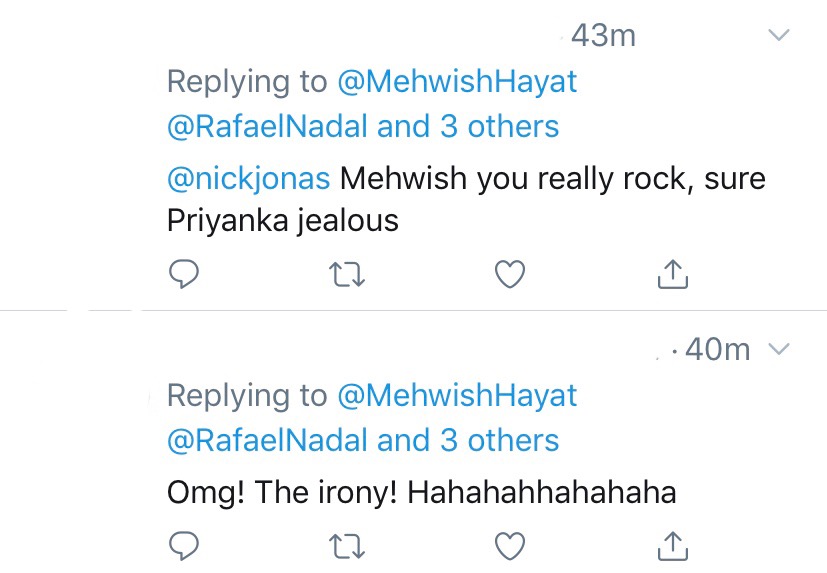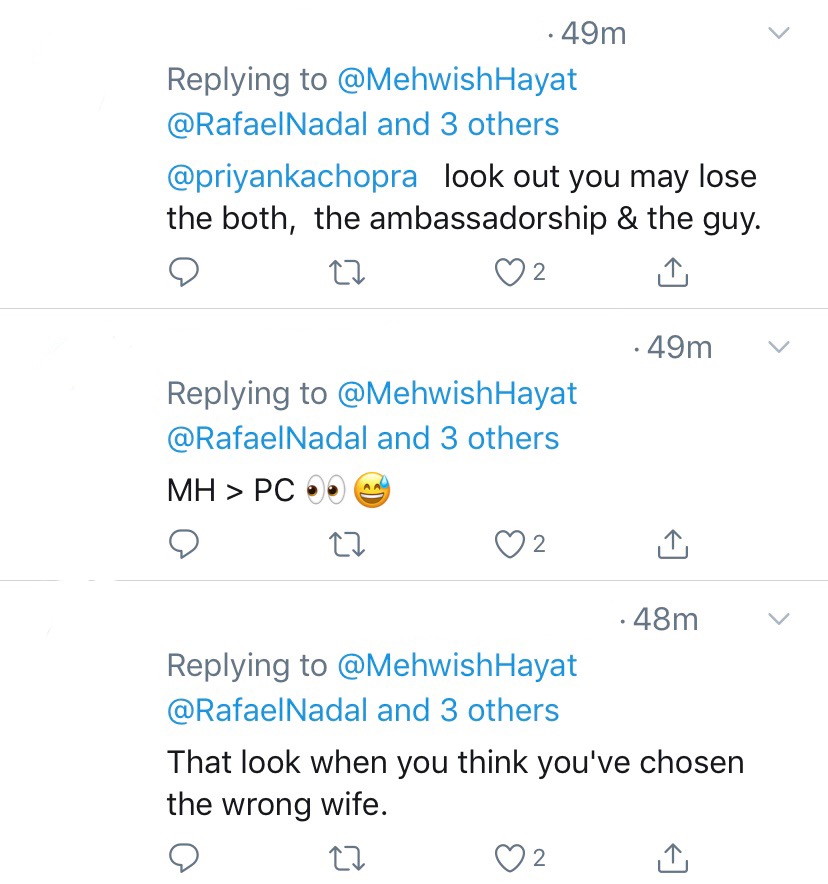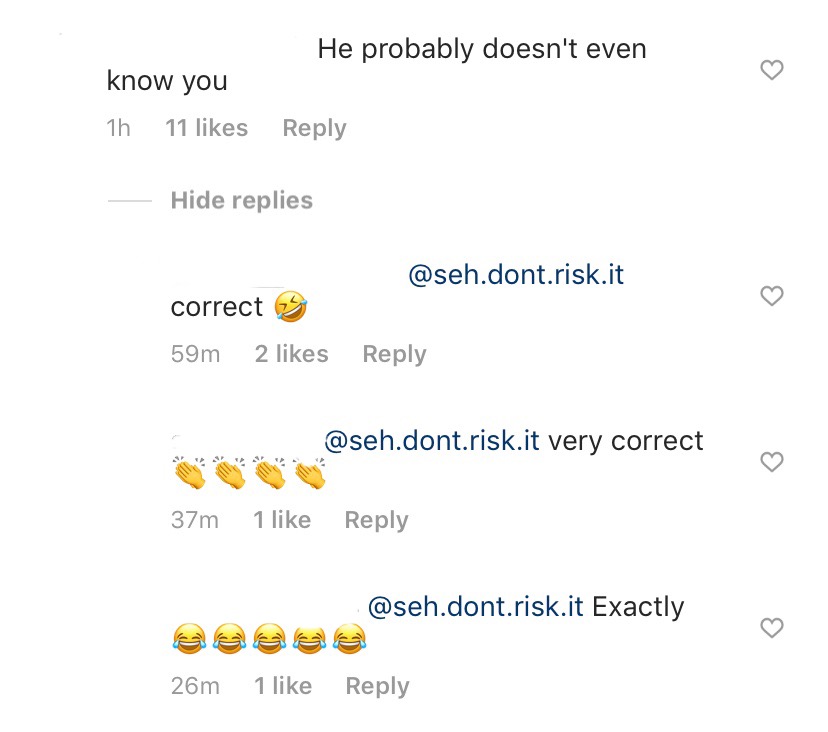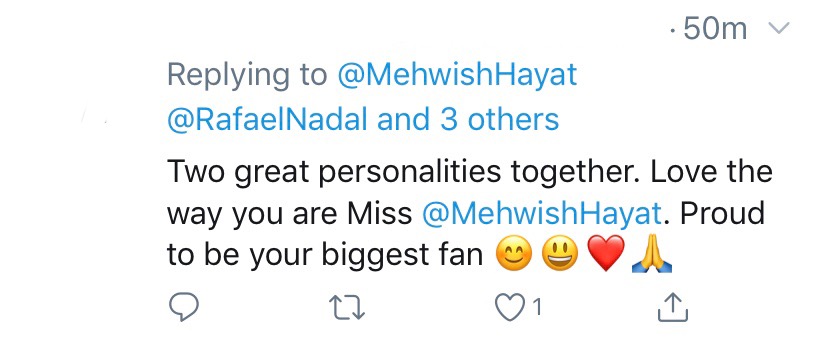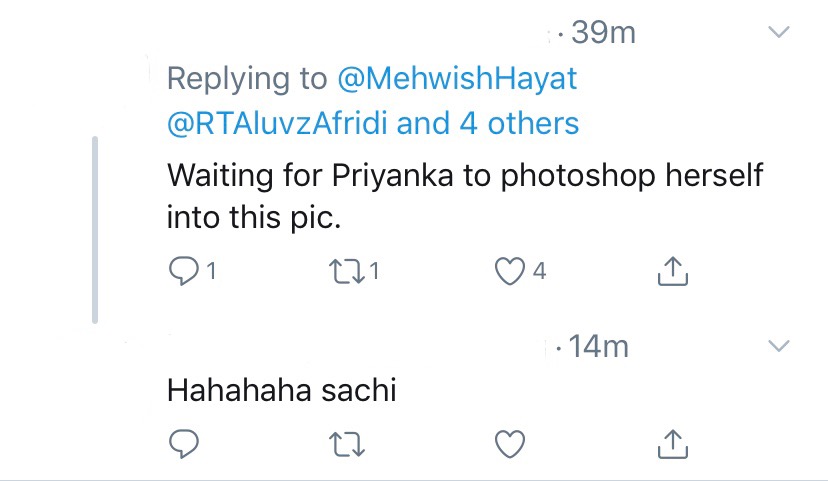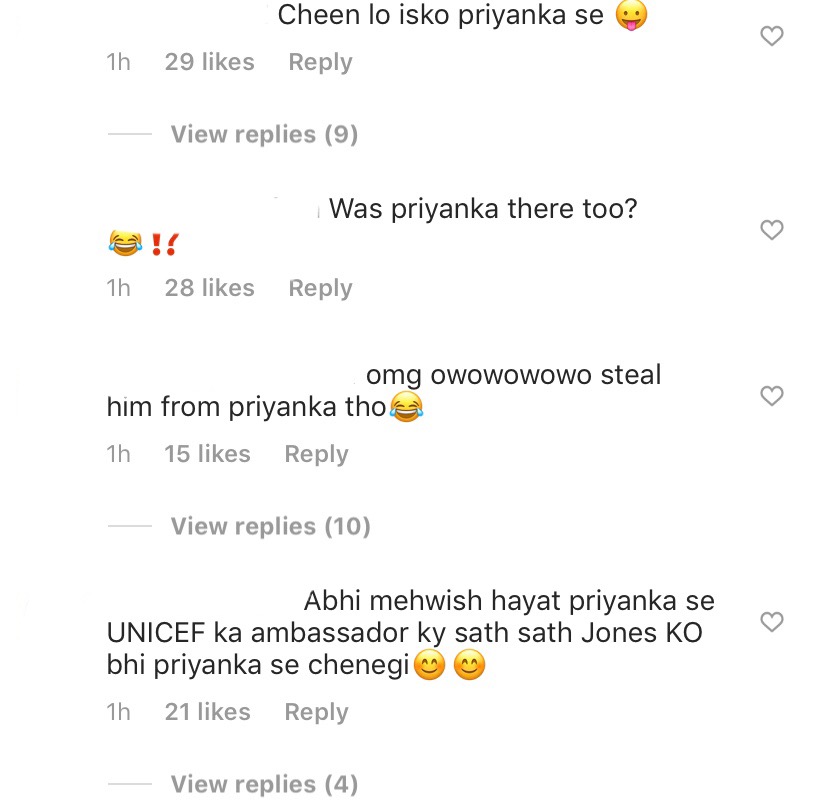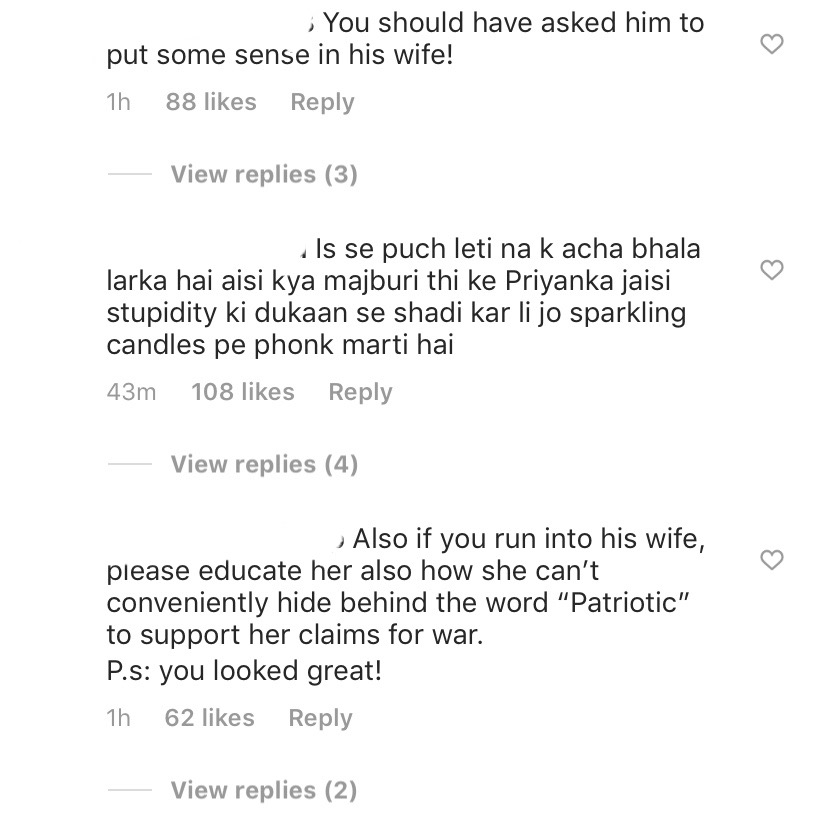 Priyanka Chopra was recently under the onslaught of netizens when a young woman had questioned her at a beauty conference in LA. The girl, Ayesha Malik, had asked Priyanka why she had tweeted 'Jai Hind' when India and Pakistan were at the verge of nuclear war. Priyanka had responded saying that she had many Pakistani friends and she is a patriot. She had also told the girl to not embarrass herself and had asked her if she was done venting. Videos later showed that the mic had been snatched from Ayesha Malik and Priyanka was later accused of gaslighting Ayesha. There were even petitions of asking Priyanka to be removed from her post as the Good Will Ambassador. The UN had later responded saying that those were her personal opinions and she was entitled to them.
Priyanka Chopra and Nick Jonas have been a global power couple for a while now and are true Hollywood/Bollywood royalty.. Nick Jonas recently won the VMAs with the Jonas Brothers for Sucker, a song whose video featured the wives of the Jonas Brothers, Sophie Turner, Danielle Jonas and Priyanka Chopra as well. Mehwish Hayat is a Pakistani superstar who recently won the prestigious Tamgha e Imtiaz in Pakistan, a civilian honour for services to the country. Mehwish has recently been quite outspoken about Bollywood's anti-Muslim and anti-Pakistan driven films that showed Pakistan in a negative light. Here's hoping Mehwish meets Priyanka Chopra next and we'll definitely look forward to the comments when THAT happens!