Bollywood News
'My Insecurity Was So High, I Did Everything that Came My Way': Jeetendra
A fascinating peek into the life of Bollywood legend Jeetendra
At 72, his fitness level, energy and zest for living can be an inspiration to actors half his age. Jeetendra, the star whose white dancing shoes were as famous as his dialogues, is a man of many stories. He has indulged all shades of cinema – from frothy comedies to social dramas, family tear-jerkers to art house fare. A four-decade career marked by unbelievable highs, amazing stardom and an impressive array of golden jubilee hits, Jeetendra aka Ravi Kapoor defines stardom like no one else. A chat with the 'jumping jack' of Bollywood..
What is a regular day in your life?
I am busy with my businesses. Though I am the chairman of the companies (Balaji Telefilms, Balaji Motion Pictures and ALT Entertainment), I only make some macro decisions. I have my own construction companies which are also a byproduct of what Ekta and Shobha did. We had purchased old buildings and converted them into studios and I was instrumental in getting those buildings.  However, I am not a very good businessman, my wife is way better than me!
You have had an incredible career. What are your earliest memories of entering films?
My father used to have a costume jewellery shop which used to supply jewellery to the film industry. At times, I used to take the train and carry jewellery to the sets. The production manager would take me to the concerned heroine and I used to get the unused ones back home. I remember meeting Saira Banu and Mala Sinha with jewellery!
 I was weak in studies and my financial background was not great either. So I approached V Shantaram (who we supplied jewellery to) for a job. He agreed but warned he couldn't guarantee success. V Shantaram then hired me as a junior artiste for a film called Stree for a monthly pay of INR150 (Dhs8). It was like a factory job where you had to punch in to enter, finish work and then leave! Finally he gave me a break in his film where I was paid lesser than before - INR 100, ostensibly because getting a break was a big deal. But he was incredible. He wasn't bothered about creating stars, all he wanted was to make fabulous films. If he had problem with his workers, he would get people from his native Kolhapur and train them! He belonged to a different breed of filmmakers.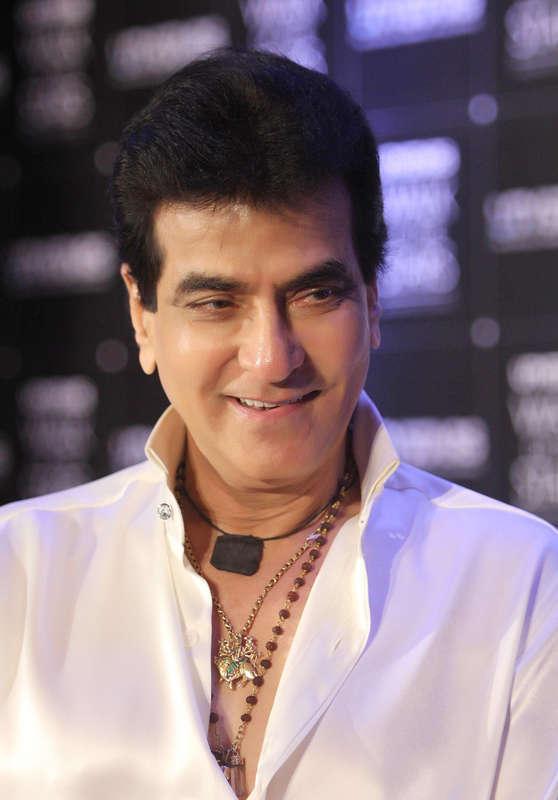 You made your debut in the '60s but sustained success through the '70s and '80s. How did you adjust to the changes in Bollywood?
I was successful in adapting because I didn't know what was happening around me! I hailed from a lower middle-class background and security was my only concern. So I'd grab everything that came my way. At times I did 30-40 films. There was hardly any time to think about trends or changes. 
But amidst the blockbusters, you also did some meaningful films with Gulzar…
I had watched Anand and was impressed by the direction and performances. But what stood out was the writing done by Gulzar. So I approached him and signed him for Parichay. I also did Kinaara and Khushboo with him. We became the best of friends, I call him Gul-e Gulzaar (laughs).
One of the highlights of your career were the South Indian remakes you did. How do you look back at them? 
Those days there were around six heroes in Telugu cinema, I used to do all their remakes amounting to eight or nine movies a year. Naturally, monotony had to creep in and each film ended up looking like the other. If there were other actors too who did such films, I am sure you wouldn't have felt I was doing too much of the same thing.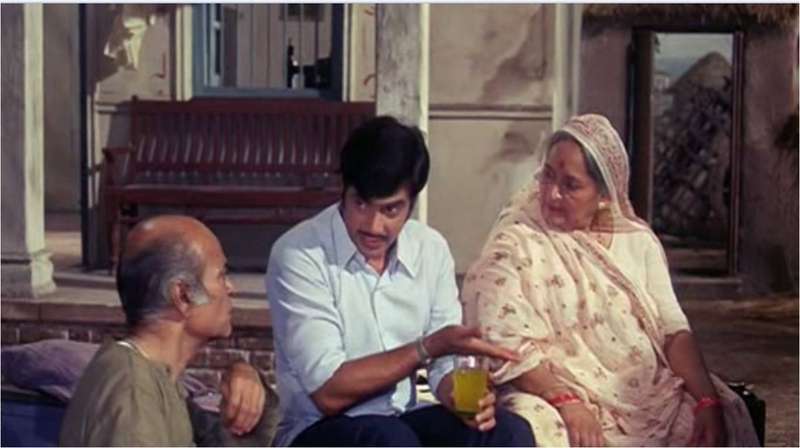 How did you have the energy to do so many films?
The insecurity was so high, I used to do everything that came my way. If I started my day at 8am, wrapped up three shoots by 4pm and had nothing to do after that, I'd get worried that I was jobless! We used to have 14-hour workdays. I reduced my work load in the mid-80s by which time I had had enough of studios. I had been practically living in a studio for years and had not seen my children grow.
Have you ever refused to do any film?
I refused films when I started getting tired. Ironically, that's when my ratio of hits became better and I had hits like Aasha, Sanjog, Justice Chaudhary etc.  But once I signed a movie, I would do everything that was expected of me. The only time I refused was when (producer) Raghavendra Rao wanted me to wear a wig, I never enjoyed that.
Did you enjoy your famous dances?
Never! I found dancing very difficult! I would rehearse for four or five days to do a dance sequence. Since I would succumb to the vision of the director, I never said no to anything. So along with the shoots, I would also find time for rehearsals.
You are also known for the number of heroines you have promoted especially from the South…
Yes, Mumtaz used to always work in Dara Singh's films. Her first big film as a lead was with me. Similarly, Sridevi's first film had flopped and in Bollywood, if you are a flop, nobody will touch you. But Raghavendra Rao and I were convinced that she was a fabulous actress.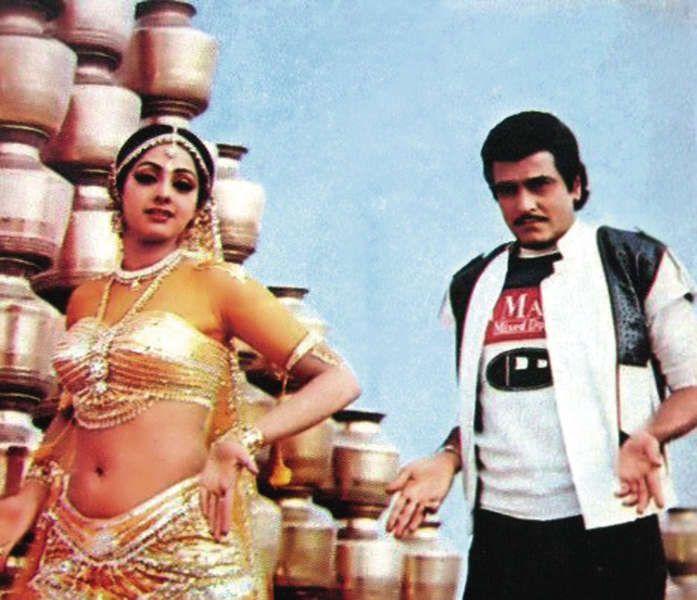 How do you feel when you watch an old film of yours on TV? 
Why TV, these days you can catch a film on your mobile! Actually, what I remember is the passion of going to the cinemas. When I was young we used to book tickets, discuss movies a week before its release and then go to the theatres where the usher would take us to our seats. Those days, movies used to remain in the theatres for months. My biggest hit Farz, which was produced on a budget of Rs 500,000 (approx. Dhs30,000) and made Rs 80,00,000 (Dhs475,000), picked up in the 12th week of its release. These days it's all about the weekend business. In my office I used to have all my silver and golden jubilee trophies. Those are the memories I have.
Do you watch movies now?
I do go to the theatres on Fridays and catch a film with some friends. If we don't like it, we walk out too. Some films we have walked out of, have gone on to become superhits (laughs).
Does stardom depend on destiny or hard work?
Destiny plays a role but it's about talent too. Muthhi band karne se khubhoo kaid nahi hoti…usko aanee hi hai. Filmmaking is about passion. Raj Kapoor spent four years in making Mera Naam Joker which flopped. I remember he used to be fond of throwing parties. After the failure of that film his wife apparently mortgaged jewellery to enable him to throw those parties! A few years later he went against the tide and made Bobby with a new boy, his son Rishi Kapoor. Imagine the kind of risk he took despite being practically broke! Who does that these days?
Do you think commerce has overtaken everything else today?
Now corporates have entered the industry and corporates have no soul. Let me narrate another incident from Raj Kapoor's life. Once at a party, industrialist Srichand Hinduja, hearing about Raj's tax problems, approached him and offered help. RK's reply was, "You are a financer, do what you do. I will make films." That was his pride and attitude! In life, you can't just have attitude or money, you need both.
Do you think friendships were more genuine back then?
I am not sure about that but I had very good friends and when we met up, we never discussed business. RD Burman, Ramesh Behl, Rishi Kapoor, Rakesh Roshan, Prem Chopra… all were part of a group and we'd spend time together. Even today, we meet up at times and watch movies in Juhu, near my home. 
What is your equation with younger stars?
Duggu (Hrithik Roshan) and Ranbir (Kapoor) have grown up on my lap. They respect me a lot but there is no communication as such. What can they talk to me about? But I admire them.
What about your own children? Are you a father or friend to Tusshar and Ekta?
They open up to me. Sometimes they are critical too but I am very proud of my kids. Look at Ekta, she works so hard! Years ago, I remember meeting Rupert Murdoch who said he wanted to learn what goes on in her brain. It made me very proud.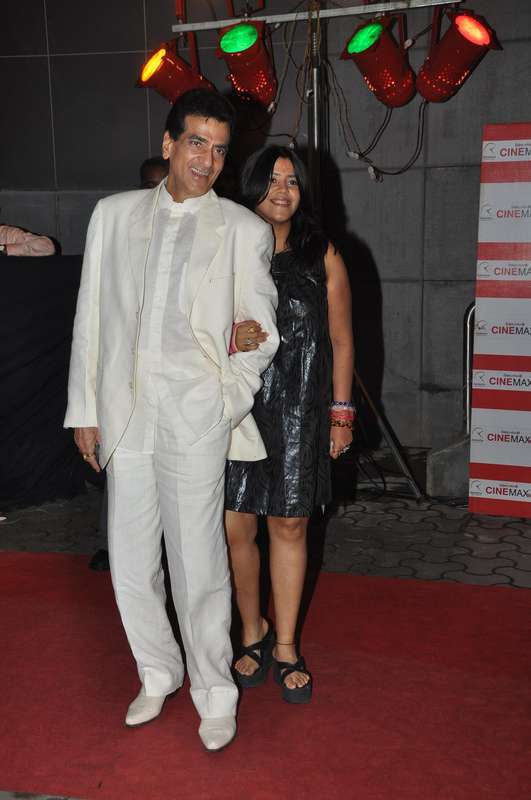 Who do you think has Ekta taken after?
Intelligence wise, definitely her mother! 
Have you ever corrected them?
No, they are far more mature than me. Tusshar went to Michigan to study. He is cultured and sober. I am not very educated, I am loud. I may have come out of the middle-class but the middle-class doesn't leave me! 
You have had amazing experiences. Have you ever thought of writing a book?
No, never.
Why not? You have so many stories to narrate.
And I don't want to reveal those stories! If I am not fully honest, then it doesn't make sense to write the book. I'd be making a fake statement, wouldn't I?
Is it possible for a star to be completely honest?
I don't have the guts to be honest.  Life has positive and negative shades. When I look at my life, I see more negatives than positives. I can be honest enough to admit that I have done quite some not-so-great things but I won't reveal what I have been up to! Jis din himmat aayegi, I will write. But it's a struggle to even get that courage.
How did you maintain such a disciplined life?
I was the most undisciplined man. I used to smoke around 80 cigarettes a day and used to drink heavily too. But in the last 13-14 years, I haven't touched alcohol and gave up smoking as well. The change has to be made in the brain and then the heart.
So how did you give it all up?
When Ekta was born I was with Amitabh Bachchan and told him I wanted to give up smoking. He simply told me, 'Cigarette phenk de aur kha apni beti ki ki kasam'. I did exactly what he said and haven't touched it ever since.