Think Pieces
Music and How It's Changing in the Digital Medium
Music and how it's being consumed in the digital medium is constantly changing and evolving. Faisal Kapadia, a digital media strategist, sheds light on how the past is different from the present when it comes to music consumption in 2020
Music is always evolving, it's creativity thrumming throbbing and changing with the world around it because that's what the musician takes input from in life, continuing to keep changing their tunes to reflect it, mirror it and move along with it. The delivery of music in Pakistan has also seen a silent revolution and it's quite apparent from the distribution mechanism itself that the old ways are long gone.
Previously, a band would make a song and pitch it, get the biggest sponsors or one of them onboard and proceed to create expensive music videos which would then be played on music channels and gain popularity among the masses through this medium leading to gigs and concerts as ticketed events for the musician.
However, now music is created much more easily because the equipment used to make it is easily available and software greatly aids in the process, thus making creation easier and further connected directly to the fans through social media which results in instant likes or dislikes; the musician monetises this traffic on various platforms, earning directlly through it, thus eliminating both the sponsor and the previous medium of delivery.
Fans now are also far more savvier and want a concert every day online or something new to keep their toes tapping...a recent example of this was the "Bhaee" phenomenon by Ali Zafar, where the song was actually created based on specific demand from the audience. I doubt few people, even the marketing gurus praising his campaign, have picked up on this. He didn't make the song rather his fans encouraged him to make it and this is infact a watershed moment in Pakistan's music history.
Content on demand thus has now arrived to these shores and as more musicians wake up to this they will be submitting themselves on the digital altar of choice for fans to judge. However, there are issues with this altar as well.
The first one is that of the level of monetisation available here. You Tube pays Pakistan a pittance of what it does in the West and thus as a result the remenuration isn't noteworthy unless one crosses into the millions. The other channels comprising of jiosaavn and insta-monetisation make up about 20% of the actual chunk coming in and that is not a big enough number for them to even matter.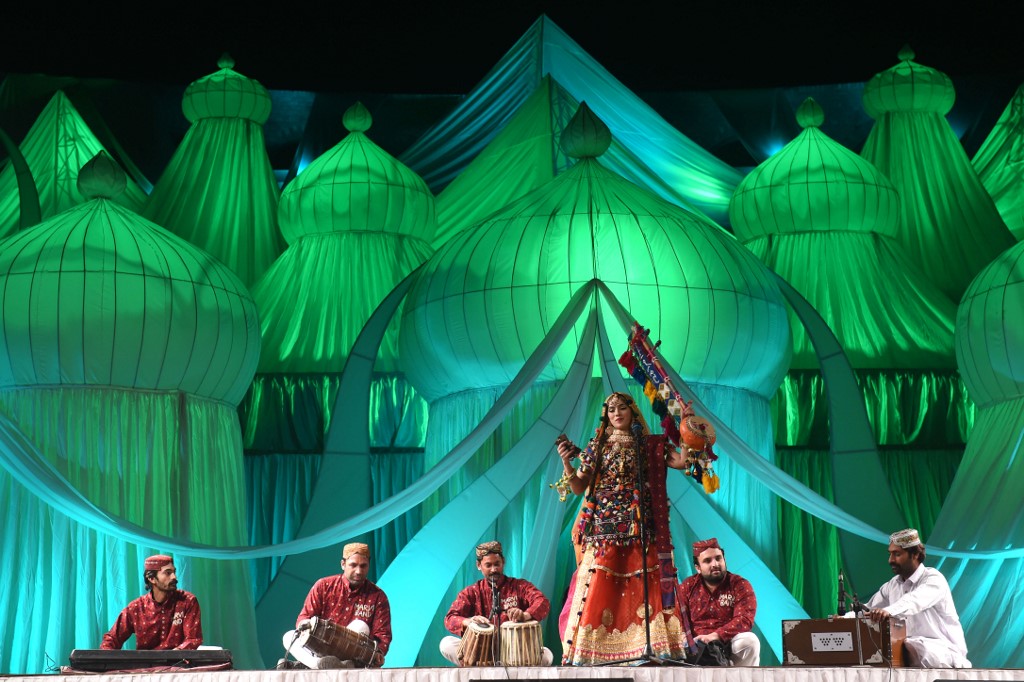 A Pakistani singer performs on Sufi music during the Mystic Music Sufi Festival dedicated to Sufi poetry, in Lahore on February 10, 2018.
ARIF ALI / AFP
The second issue is the viciousness of direct public opinion. One must remember that artists are sensitive souls and taking a few music critics vs taking flak from millions of music critics directly is actually detrimental to their mental health. Reactions to the opinion can thus be extreme and lead to more news cycles which feed the monster of traffic, which is never ending; and the portals just want more controversy time and time again.
The third and perhaps the most important one is rampant information online leading to an isolationist world with diseases like Corona pushing everyone away from public gatherings i.e actual concerts. Not that recent events in Pakistan, like the Solis Festival, have led to any confidence in the organisation and security of such venues, even without pandemics thrown into the mix.
So what is the solution then online by subscription concerts? Exclusive digital launches for select fans? All of these will need local platforms to be created to kick-start the new age of music in Pakistan. Opportunity, my friends, is always found in the midst of a crises and it's screaming our names...we need actual release and distribution to be localised and monetised with local traffic rather than the scraps we are recieving on foreign platforms; we have traffic in millions and that translates to actual power in this digital world of today. We need to harness that power for our own and use it to rebuild an industry torn between a rock and a hard place.