TV/Streaming Reviews
Muqaddar Episode 4: Saif Follows Through on His Promise and Kidnaps Raima
In Muqaddar, Faysal Quraishi's Saif makes it clear that the concept of "no means no" is not one that he believes in and goes to any lengths to attain the object of his desire
Muqaddar is a show that boasts of a talented cast.  From Faysal Quraishi himself to Madiha Imam, Haroon Shahid, Ali Ansari, Saife Hassan and many more, the cast is sprinkled with one talented actor after the other.  To top it off, the show is presented in an interesting way that keeps the audience riveted, despite knowing exactly how the story will play out.  At present, despite Haaris and Raima's engagement, Saif has fixated his sights on Raima and has made it clear to her family that he will attain her at any cost.
In episode 6, much of the story focuses on Haaris (Ali Ansari) and Raima's (Madiha Imam) engagement and talk around it.  In a bizarre twist, Maha (Shameen Khan) heads over and begs Raima to help her stop her engagement as she wants to marry Haaris.  Haaris and Raima's relationship has been open the entire time.  The two have expressed their feelings to one another, the families have finalized their engagement and they are legitimately a couple.  Why then, when Maha confesses her feelings for Haaris to Raima, does Raima tell Maha that she will speak to Haaris's mother on her behalf regarding her relationship with Haaris?  Their engagement is not a secret nor is Maha a girl who is so dear to Raima that she would sacrifice her love for her.  It's here where Raima, as a character, falters.  She's nonsensical and despite being projected as a "modern girl," she keeps mute and refuses to openly state that she is Haaris's fiancée.  Later, she laughs with both Haaris and her Maami when they both make it clear that Haaris and Raima's marriage is what the future holds.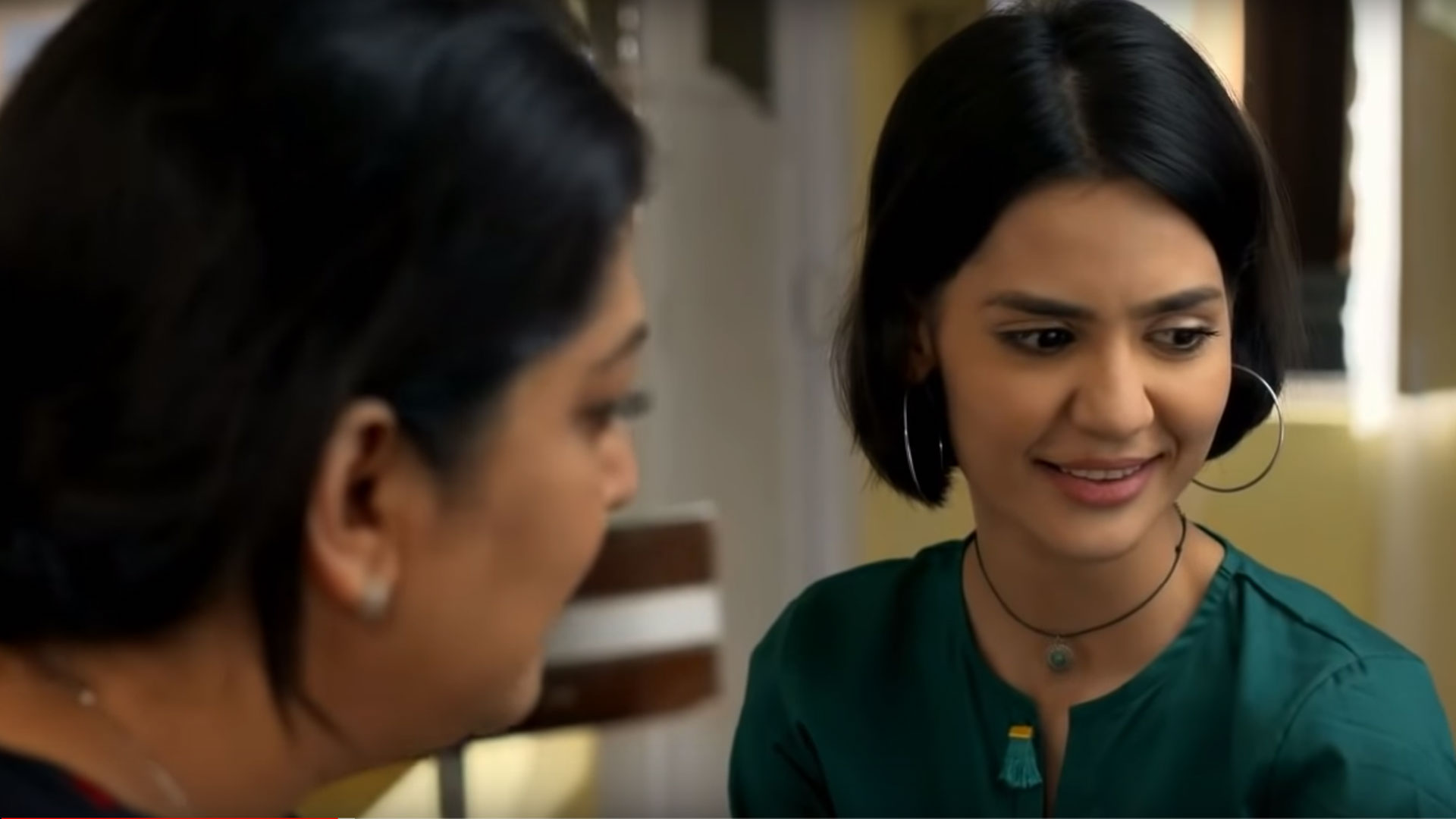 Madeeha Imam as Raima in Muqaddar
Unfortunately, it makes both Haaris and Raima seem selfish and mean-spirited, playing with the feelings of another innocent girl like this.  Maha is completely naïve and unaware of Raima and Haaris's relationship, yet both Raima and Haaris are stringing her along.  While they discuss Maha amongst themselves and clear any doubt, not once to they clear the situation with Maha herself.
Moving on to Saif (Faysal Quraishi), he makes it clear that the concept of "marzi" (choice) is not in his dictionary as he threatens Raima's Mamoon (Saife Hassan) regarding his interest in Raima.  Her Mamoon makes it clear that he will not agree to his wish and also informs him that his own son is engaged to Raima.  However, Saif reiterates that he wants her and will go to any lengths to get her, including killing off Haaris.  Worried, Raima's family frantically searches for her as she has not arrived home from work – unfortunately, their fears have become a reality and Raima has been kidnapped by Saif.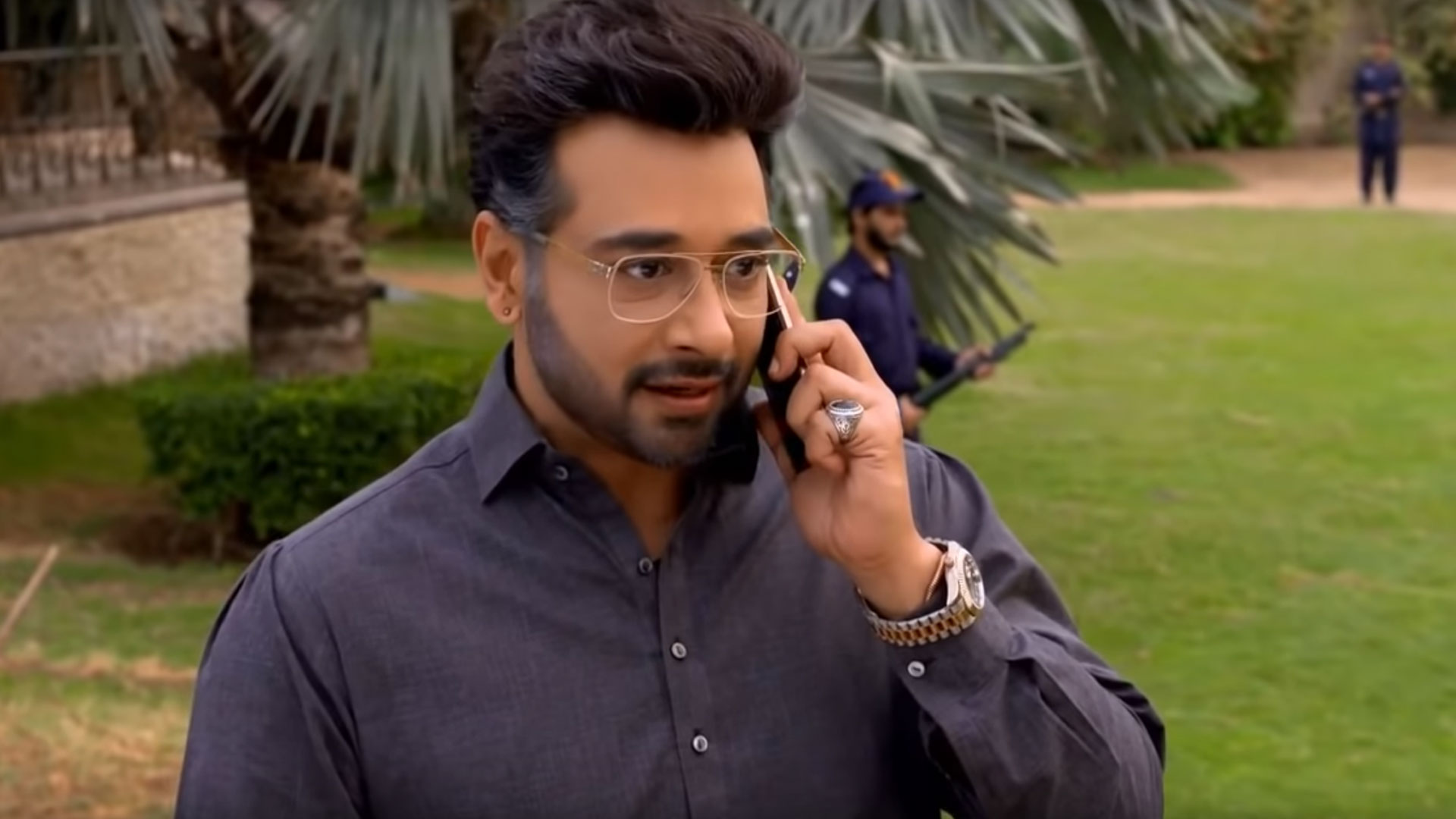 Faysal Quraishi as Raima in Muqaddar
Muqaddar is an interesting show and has many different angles that keeps the show from becoming boring.  From Saad (Haroon Shahid) and his interest in Raima despite being engaged to Abeera (Sabeena Farooq) to Maha's heart being played with by Haaris, every character has an angle that makes them understandable on a level (barring Saif, who is literal scum).  Faysal Quraishi is doing a great job playing Saif and in this episode, Saif's sinister nature has become all the more apparent as it's now clear that he will not take no for an answer under any circumstance.  At this point, his performance is the one making an impact, though everyone is performing well.  With the real story now taking off, it remains to be seen how it will be handled – and will the writers try to excuse this behavior or will Saif be portrayed as the true villain he is?