Celebrities
Mohsin Abbas Haider Hosts Press Conference Explaining His Side of Abuse Controversy: A Summary
Mohsin Abbas Haider has been embroiled in controversy ever since his wife Fatema Sohail posted an exposé alleging that Mohsin repeatedly verbally and physically abused her throughout their marriage, and cheated on her.
Mohsin Abbas Haider has spoken out against claims of domestic abuse and adultery by his wife Fatema Sohail in a press conference he recently held. Mohsin Abbas Haider kept a Quran in front of him and placed his hand on the Holy Book and spoke about the allegations against him from his wife Fatema Sohail. The actor guaranteed his truthfulness by stating, "I am a Syed and I am not lying, my hand is on the Quran." His lawyer was also present and he conferred with his lawyer before speaking about his daughter. Keep reading for an overall summary of what Mohsin said during the conference.
The Allegations
According to the Facebook post shared by Fatema over the weekend, Mohsin was repeatedly verbally and physically abusive towards her. Fatema specifically spoke of finding out that Mohsin was cheating on her and confronting him on reportedly having an affair. Fatema states that Mohsin retaliated to the confrontation by "brutally" beating her. "He pulled me from hair, dragged me on floor, kicked me several times, punched me on face & threw me on the wall," she wrote. She clarified that she was also pregnant with their son when this happened.
Fatema also revealed that Mohsin was cheating on her with up-and-coming model and actress Nazish Jahangir. For more details on who Nazish is and purported proofs of her alleged relationship with Mohsin, you can read here.
Mohsin's Rebuttals
Throughout the press conference, Mohsin addressed Fatema's allegations and also gave his side of the story regarding their marriage and relationship. The actor stated that the marriage took place "in the heat of the moment."
"This marriage should not have taken place," said Mohsin. "She came to Faisalabad from Lahore when my mother passed away. So I preferred to marry her over a woman who I was committed to in the past 6 years."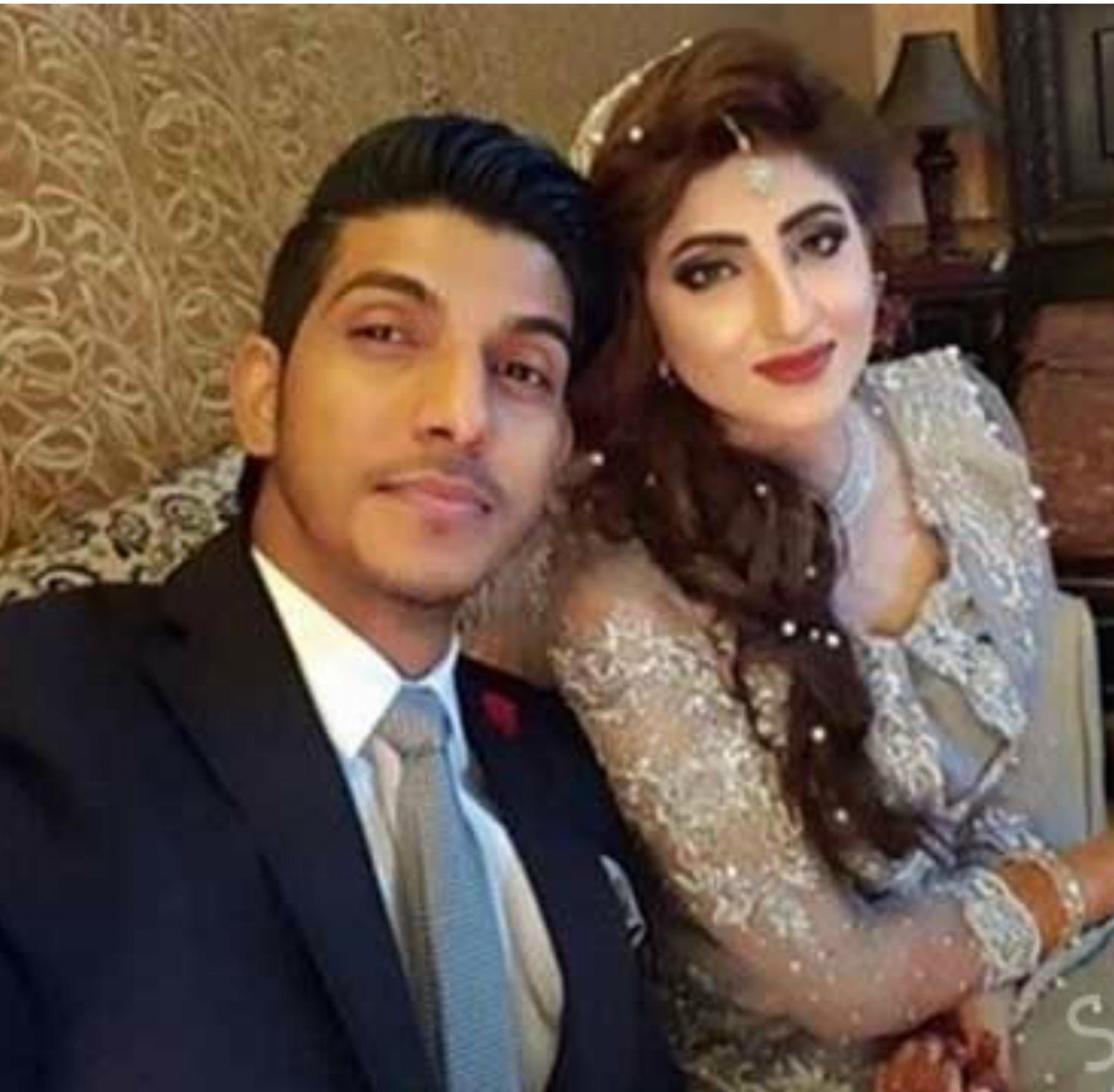 Mohsin Abbas Haider and Fatema Sohail
He also gave his own perspective on Fatema's behaviour during their relationship, implying that Fatema is lying and has lied before: "She would go and meet people without letting me know. Her own father knew about her lies. I think he lives in Spain… She used to lie a lot and behind my back she would do things I did not like… It's not my upbringing to share my personal life on the media. Although she did this in the past… She is creating lies."
According to Mohsin, the effects of Fatema's alleged lies would even extend to his work life: "She would go and talk about me in the industry, people would refuse to work with me because of the lies she would go and tell about me."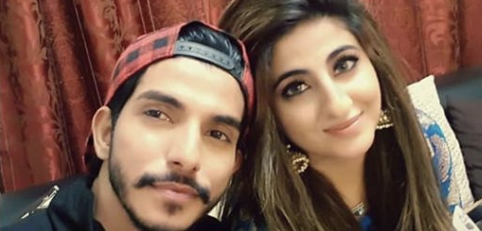 Mohsin Abbas Haider and Fatema Sohail
Retorts Against Claims of Domestic Abuse
Mohsin then stated that Fatema had threatened the actor last week with intentions of defaming him. He recounted the purported event by saying, "I was asleep on July 16/July 17, 2019 at 2.32 a.m. the bell was ringing and she asked the cab driver she was in to jump in to my house. She began threatening me that she would defame me. She wanted me to name the house to her. I opened the door and met her. She would often threaten to kill herself, she would often go to the kitchen and take out knives and threaten to kill herself. So I left the house that night. I never owned any kind of weapon. Police can investigate."
He also openly retorted against claims that he was abusive, saying, "I grew up in a female oriented family. I have never raised hand at any woman in my family. I never raised a hand at my ex." The most forward revelation that Mohsin made was that the bruises shared by Fatema online as photographic evidence of Mohsin abusing her actually came from her falling down the stairs.
"Pictures she shared was from 2018. She slipped from the stairs and she has no recent image or proof that I have hit her. Police is calling her and she does not respond," said Mohsin. He also called to question Fatema's claims, asking "if she was so abused for the past four years, why was there no medical report?"
On Allegedly Having an Affair
Mohsin began by clarifying that the couple had apparently long been split up and that he was unhappy in the marriage. "I had been living a bachelor life for a very long time, I got married because I wanted a good life. I used to drive around outside my house for three hours because I didn't want to go back home. Because my home was a hell," he said. "I delayed khula. She did not want a divorce… I told my family that I want to get married to another woman. My family knew that I was not happy with my wife."
Addressing claims of him having an affair with Nazish Jahangir, Mohsin said, "Nazish Jahangir has also been a very good friend to Fatema Sohail. When the time will come we will clear this. We can file a suit on Fatema Sohail on the basis of qazaf, where she's claiming that I have had extra-marital relations with her."
Mohsin's Response to the Backlash
Mohsin was largely disapproving of the criticism he was receiving after Fatema's post went live. Several celebrities in Lollywood have openly admonished the actor, including Mahira Khan, Osman Khalid Butt, Mehwish Hayat, Iqra Aziz and more. He called out the backlash as being biased towards women. "Why do we have to play the aurat (woman) card. Every crying woman is not right. Why can't men be right sometimes?" said Mohsin.
Mohsin then went on to talk about what he felt was hypocrisy regarding domestic violence between genders. The actor said, "If a girl slaps a man on the street, people laugh. But when a man slaps a woman on the street, people go after the man."