Mohsin Abbas Haider and Fatima Sohail's Press Conference: Here's What You Need to Know
By Masala.com Reporter Tuesday, 23 July 2019
Mohsin Abbas Haider was accused of domestic abuse by Fatima Sohail and they spoke to the media in front of the police station where they appeared for the case
Mohsin Abbas Haider was accused of domestic abuse and cheating by his wife Fatima Sohail. In a now viral facebook post, Fatima alleged that Mohsin beat her up regularly and cheated on her with a model named Nazish Jahangir. Social media was in an uproar after that. Many celebrities spoke up about the abuse and said that they were second hand witnesses to this. Whereas other celebrities spoke up against domestic abuse and extended support to Fatima Sohail. Mohsin Abbas Haider has taken to his instagram to share a lot of support he is getting from people as well.
Mohsin Abbas Haider held a press conference soon after, denying all allegations and saying that he has never hit or hurt Fatima in any way. He kept his hand on the Quran throughout the press conference and had his lawyer by his side. You can read a detail of his press conference here. Fatima Sohail returned with her side of the story on a talk show. You can read about it here. 
Recently the two individuals appeared in front of the media again and talked about the allegations.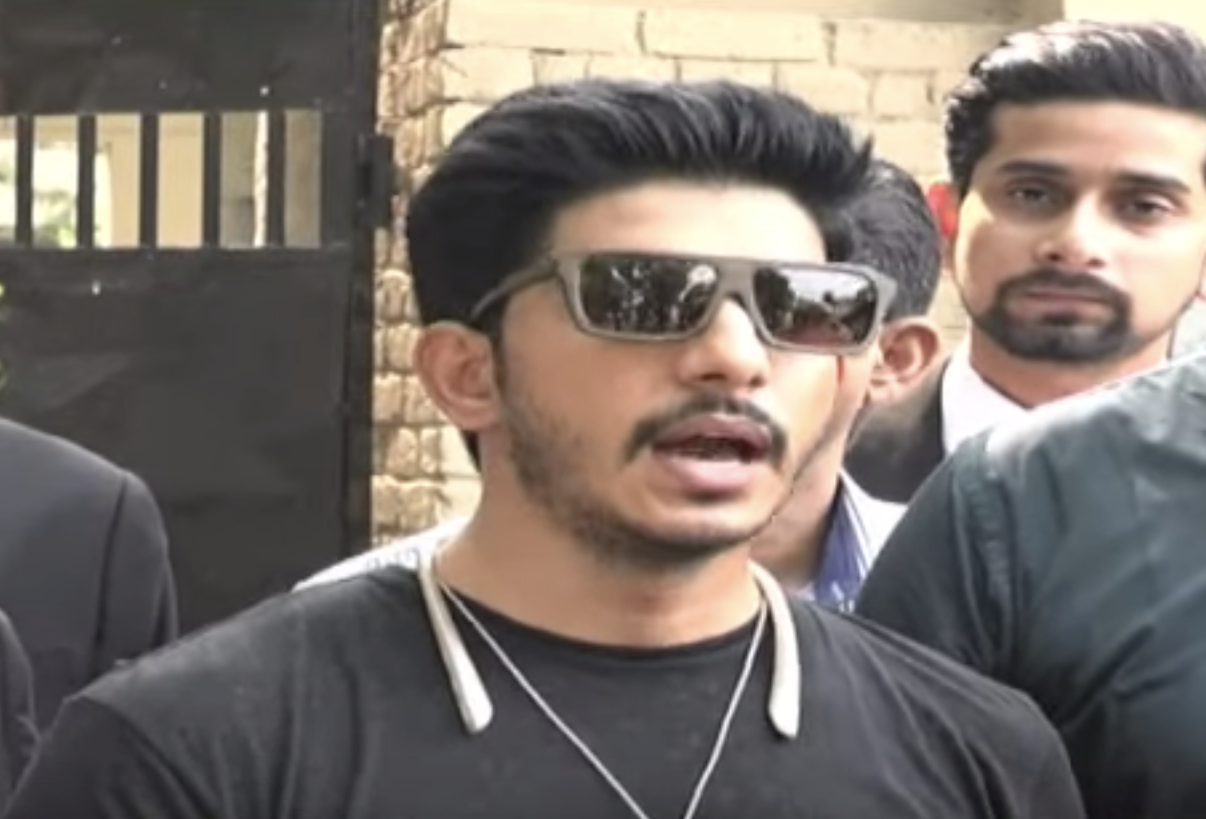 Mohsin Abbas Haider's press talk on July 22
Mohsin Abbas Haider's Statements:
Mohsin stated: "We have said a lot of things in the heat of the moment." However he added, "Things are going in the right direction now."
About the money:
Mohsin said that Fatima has "no evidence about what she has said. I am not a business minded person, I have not taken money from her because I don't have time to do business. She has no bank receipt of the money she has given me."
About the allegation that he never went to the police station:
The press asked Mohsin that Fatima has said that Mohsin has lied about going to the police station while having his hand on the Quran. Mohsin stated that "When I reached the police station, I was outside the station and my legal team went inside."
What will happen now?
"Anger is a bad thing," Mohsin said concluding, "People make wrong decisions when they are angry. We are going to see how things go forward from here."
Fatima Sohail's Statements:
Fatima's FIR:
Fatima stated, "I stand by my application. Police is not registering my FIR. Is Police under pressure?"
Fatima's Medical Report:
A reporter questioned her saying that if there is no medical report, how can there be an FIR? "The pictures I had sent were when I was 3 months pregnant," she stated. "And recently, he pulled my hair, he slapped me. How can I take a medical report for this?" Fatima went on to state: "He has confessed that he is psychologically unstable. He has confessed that he has an anger problem. He hits other people. He hasn't confessed this."
The abuse:
A reporter asked Fatima what was the reason that Mohsin began torturing her. Fatima responded with, "I was asking for my money. And I asked about Nazish Jahangir – how dare you ask me about my affair?"
Falling off the stairs:
Mohsin has alleged that Fatima fell off the stairs and that is why she had those pictures. Fatima responded, "How could I get hurt on my face and hands if I fell off the stairs? You should understand the difference between truth and lies."
The house:
Mohsin had also alleged that Fatima demanded that he give her the house he was living in. "This man is lying," said Fatima to the press. "The house he lived in was on a 15 year lease. How could I ask him to name that house on my name, the house was partially owned by the banks and partially owned by Mohsin." Mohsin also alleged that they barely lived together in five years. Fatima scoffed at this and said, "I have had two children with him. You can ask people in Dream Villas where we lived."

Going forward:
What is going to be Fatima's plan of action? Would there be any reconciliation? "I cannot live with this man," she stated. "The way he beats me is going to kill me. What will happen to my child?" The FIR is still not registered, according to Fatima, and it remains to be seen how the case will move forward now that both parties are standing by their own statements. This is a developing story and will be updated accordingly.
For all the latest Bollywood News and gossip, follow us on Twitter & Instagram, like us on Facebook and subscribe to our channel YouTube. New videos up every day!
Comments