Celebrities
Miley Cyrus Receives Negative Reviews On Latest Haircut; Hairstylist Comes To Defense
Miley Cyrus has made it big in the industry and has garnered a huge fan following. The singer recently got her hair cut short and after posting a picture this is what fans had to say
One of the best things you can do if you want to change your look or revamp your appearance is make a drastic change to your hair. And it appears that Miley Cyrus too was in need of a major change. The pop singer is one starlet who needs zero to no introduction and has garnered a massive fan following during her career. She initially rose to fame by portraying the role of Miley Stewart in the popular Disney show Hannah Montana. And it was all uphill from there for Miley Cyrus as she kick started her singing career.

Miley Cyrus has always been quite open about her personal life and often takes to Instagram to share glimpses of her life with her fans and followers. Due to this, her personal life has often been the subject of great curiosity for the media and her fans. Just recently, the Wrecking Ball singer made headlines and this time, it was for something completely different. Any guesses?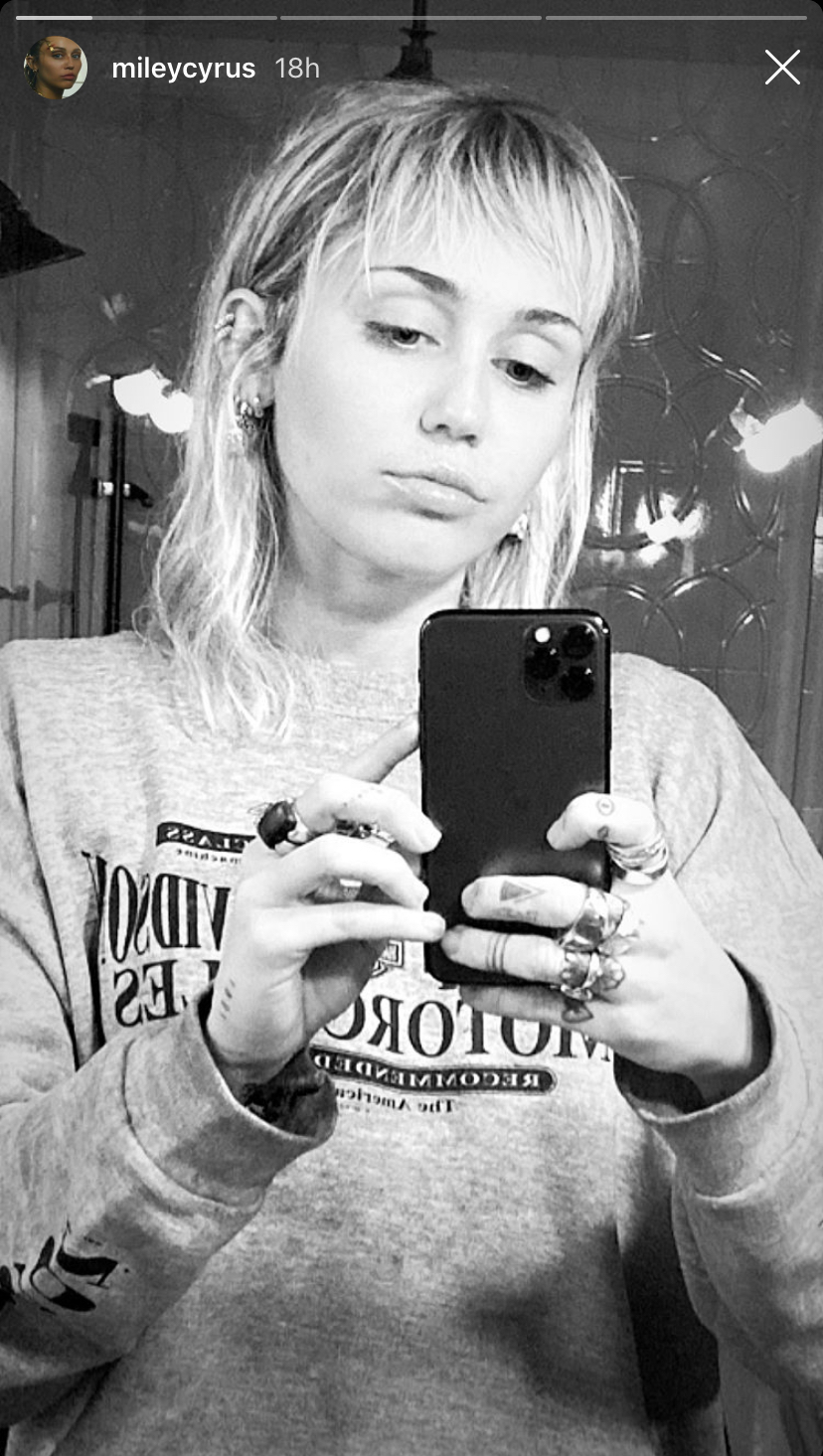 Miley Cryus's story on Instagram
Miley Cyrus recently went for the chop and opted to have her hair cut in a modern mullet hairstyle and it is one that has been receiving a bag of mixed reviews. The We Can't Stop crooner recently took to her Instagram story and shared a picture of her new haircut where she can be seen taking a mirror selfie and showing off her new haircut. The haircut shows her straight blonde locks cut into feathered layers and dramatic short bangs.

After the picture was posted, many took to Instagram to comment on her new look and received quite a few negative comments pertaining to her latest look. Many commented that her haircut was quite uneven and it is quite evidently showing in the picture. As the comments rolled in, the hairstylist took note and was not too happy with those who criticized her. In one of the comments she explained that Miley Cyrus's hair looked uneven because of the position she is in.
Miley Cyrus 
She further went on to state that she likes the way in which the singer's hair has been straightened. Earlier, Miley Cyrus's hair was cut by her mother Tish Cyrus on the occasion of the singer's 27th birthday. It was only after that that her hairstylist had done some maintenance to the Party in the USA singer's hair to make it look even.