Trending Now
#MeToo Inspired Fashion Show Hosted by Dior
Just a day after Harvey Weinstein was found guilty of criminal sexual acts, Dior held a fashion show that was inspired by the #MeToo movement
Just a day after disgraced Hollywood producer, Harvey Weinstein was held guilty for criminal sex acts, a fashion show inspired by the #MeToo movement was held. At Dior's fall fashion show in Paris, the runway brought about some of the brightly coloured signs and powerful phrases with a feminist twist. Artwork reading, "Patriarchy = Climate Emergency," "We Are All Clitoridian Women," "Women Are the Moon That Moves the Tides," "Women Raise the Uprising" and "Women's Love Is Unpaid Labour," and many others graced the runway as Dior's creative director, Maria Grazia Chiuri included signs that read: "Consent."
https://www.instagram.com/p/B8_dyPBI4OT/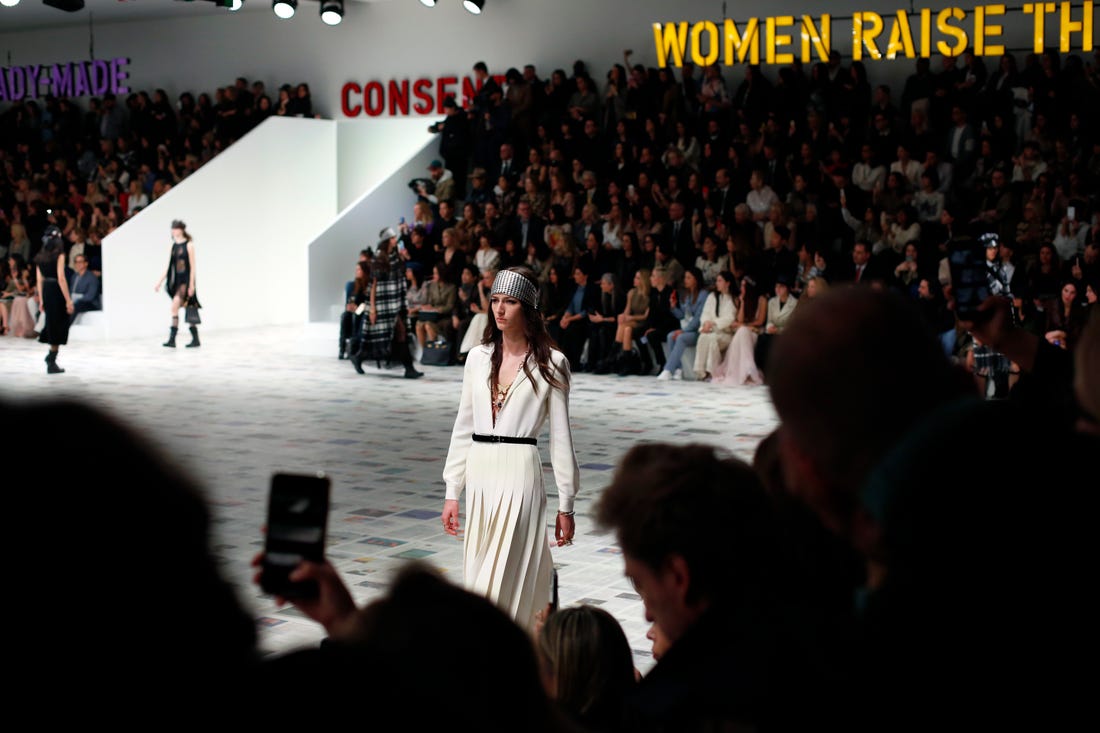 The Dior fashion show featured a floor artwork and other manifestos by an artist named, Claire Fontaine. As far as the collection is considered, it featured masculine-inspired outfits with a 70s aesthetic along with printed headscarves and plaids. While the show surely made a statement, this isn't the first time Chiuri has pushed on feminist causes. Back in 2017, Dior released T-shirts reading: We Should All Be Feminists which quickly became a favourite amongst celebrities. The Dior fashion show comes one day after Weinstein was found guilty of rape and sex assault in New York City.
https://www.instagram.com/p/B8_kcfDFIES/
The producer was found guilty of two charges. And even though over 80 women have claimed to be victimized by the producer, the recent trial was only focused on two of them. He currently faces up to 25 years in prison, but was acquitted of the most serious charges against him. The jury let him go on two counts of predatory sexual assault that could have given him a life sentence. After the sentencing on March 11, Weinstein will have to appear in court in Los Angeles, as more charges are filed against him in the city. On the other hand, Weinstein has always denied all allegations of sexual misconduct. His lawyers, after the recent verdict, have also stated that they would be filing an appeal soon.