Celebrities
Meghan Markle and Kate Middleton, why should one be a 'better' Royal?
Meghan Markle and Kate Middleton have always been pitted against each other, but it's about time that people realize that it's not about who makes the most compromises and who adjusts well
Since the beginning of time, women have been considered the weaker sex, even though they're the one who take care of an entire household, the children, the elders and let's not forget, the men as well. Otherwise, all we would see will be men trying to find their missing sock, or keys, or wallet – you name it. With time, more and more women started to step outside their homes, get an education and work in different fields of expertise, just like men did – and they probably did a much better job than them which seemed to be threatening for the men. They demanded that women return back to their houses and focus on the upbringing of their children – a responsibility that is, technically, supposed to be shared by both parents.
Now through the course of time, many people have now gotten used to the idea of women belonging equally to the workforce as men. Of course there are some out there, who are still taken aback by this notion, but thankfully, the humans have come a long way from such thinking – or at least we hope they have. Nevertheless, it seems unavoidable that women will not be targeted or called out for the choices they make – whatever they may be, and the rest of the society will either always do something to bring them down, or use another tactic to try to lower their self-esteem. They try to women against each other. And it's something that you cannot avoid, even if you are a Royal. There's no escaping the eye of misogyny.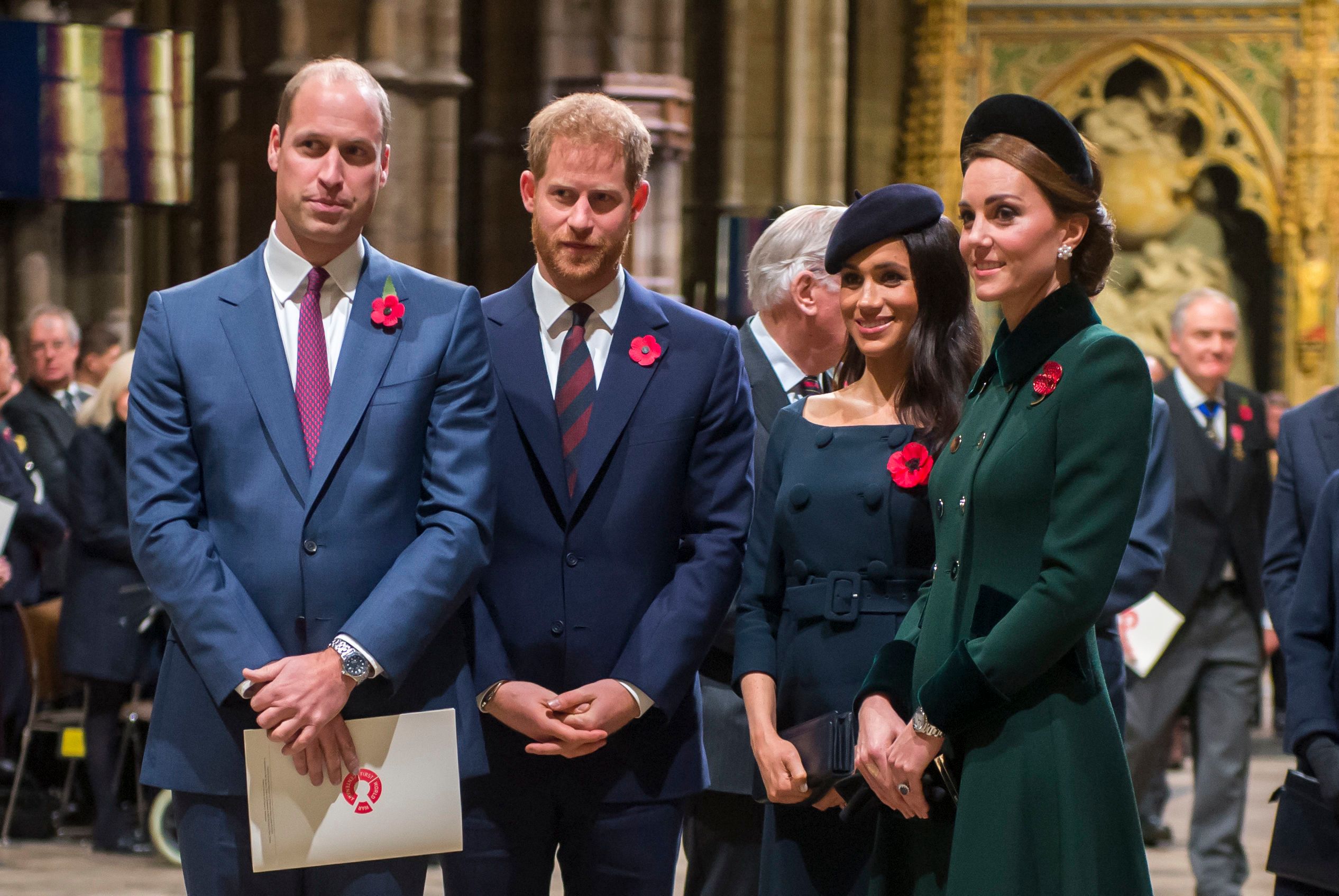 Prince William, Prince Harry, Meghan Markle and Kate Middleton
Now, it's no surprise that two of the most popular Royals right now, Kate Middleton and Meghan Markle, have been compared to each other ever since news of the latter's engagement to Prince Harry broke online. From the announcement of the engagement, to the ring and how the Prince proposed, everything was compared to that of Kate. While we do believe that the experience is surreal for every girl - whether it's the proposals or the rings being similar or different or more expensive than the other – we'll let this comparison go because this was bound to happen, even though it shouldn't have. Later, it was followed up with a personality comparison of the two.
While Kate hails from England, Meghan comes from America and holds mixed ethnicity. Kate met Prince William during her university days, whereas Meghan started a career in TV and modeling before she tied the knot with TV producer Trevor Engelson and divorced a few years later, in 2013. She met Prince Harry in 2016 after a blind date was set up by their mutual friend and that's when their love story began. While Kate was being compared to Princess Diana – Prince William and Prince Harry's late mother – Meghan was mostly called out for being older than Prince Harry, a divorcee, an actress, and a person of mixed heritage – and for some strange, unknown reason, that seemed to be a problem. After the Duke and Duchess of Sussex's marriage in 2018, Kate and Meghan's fashion styles were compared. When Meghan announced her pregnancy, it was then put against the Kate-o-meter again as the Duchess of Cambridge had been pregnant thrice before.
All hell broke loose when Meghan shared in an interview that being under the spotlight 24/7 and trying to be a good mother and a good wife, has taken a toll on her health. Fighting back tears on camera, the former actress was glad that someone had at least asked her how she has been doing. And honestly, it wasn't too much to ask. News outlets and social media went into a yet another frenzy with many claiming that a Royal shouldn't have behaved that way. Come on guys, she's a new mother. Just because she's a Royal now does not mean she is immune to feeling overwhelmed with her newborn child or the responsibilities that come along with it.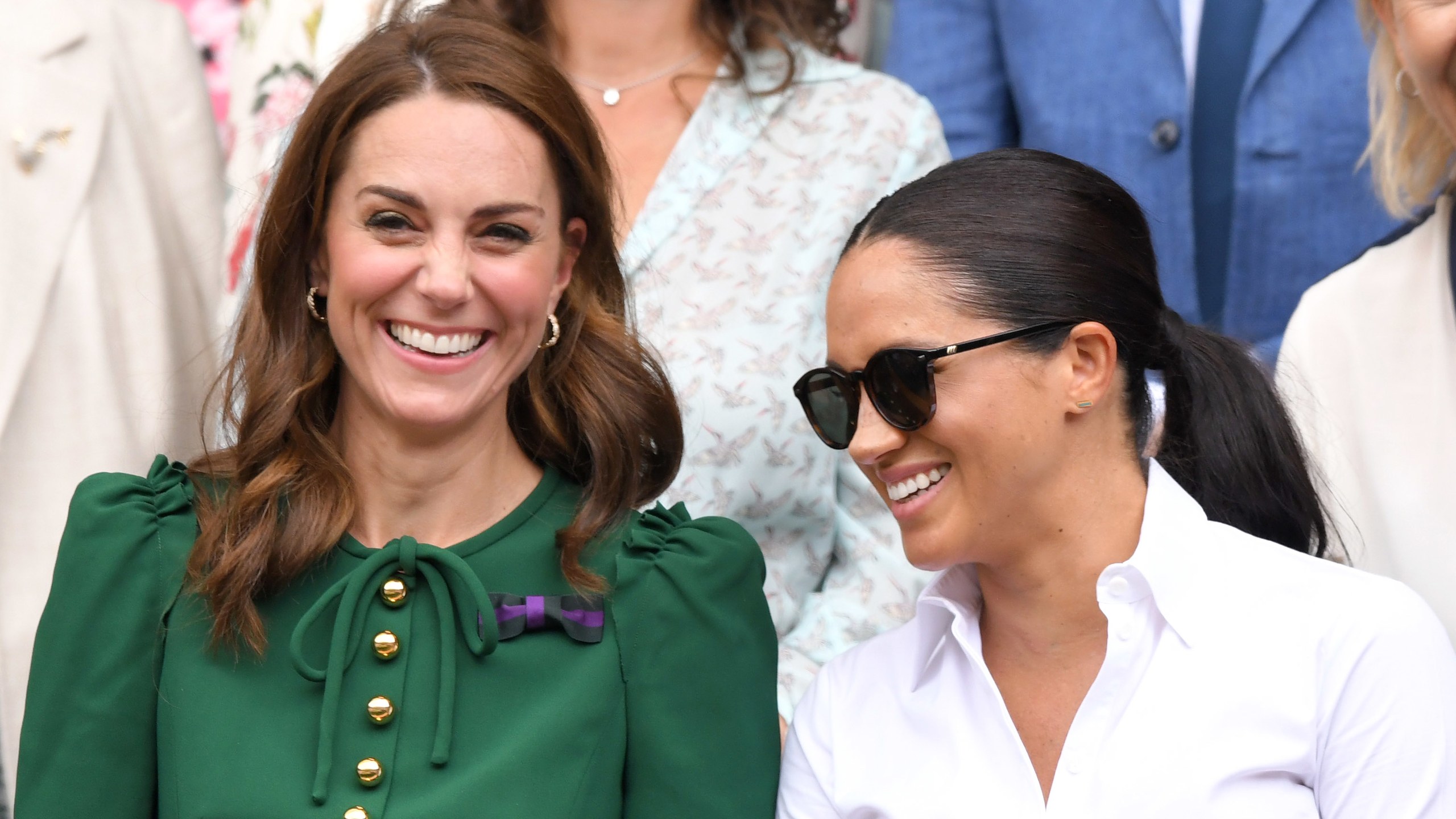 Kate Middleton and Meghan Markle during their Wimbledon outing in July last year
A few weeks ago, Prince Harry and Meghan announced that they were to step back from being 'senior' members of the Royal family, to focus on their own little family and rightly so. But from the looks of it, the decision didn't seem to sit too well with the rest of the Royal family. Many media outlets, once again, started comparing Meghan to Kate – stating how the latter was more family-oriented and a perfect bahu, as they say in desi households. Others blamed Meghan for pulling Prince Harry away from his family, only because the two had decided to raise their son, Archie in different environment than the rest of the Royals. The Queen, at first, was taken aback by the couple's decision, but reconciled the differences – if any – and let Prince Harry and Meghan live life on their own terms. After the announcement, Meghan flew to Canada and continued to do her charity work and raise her son, while Prince Harry decided to stay back for a while before he joins his family.
As far as the debate of who is right and who is wrong between Kate and Meghan, there is no answer – and there shouldn't be. Both of them are women trying to do the best they can in their own separate lives with their own set of values and their own judgments. Calling one out while supporting another isn't how it should be, and the media, the people and the rest of their friends and family need to realize, that they are two individual women carving out their own identities in a world that, unfortunately, gives the male gender more preference over them.