Bollywood News
Meet Priya Prakash Varrier, The Girl Who Won the Internet with a Wink
With 606k followers on Instagram in ONE day, the Malayalam actress is the star of the moment
Obviously you have seen her winking at you and you have liked and shared such a meme as well. This girl is called Priya Prakash Varrier and she's currently the heartthrob of the nation. In just a day she has got 606k followers! And now Priya is the third highest celebrity on Instagram to gain a total of 606k followers in just one day after Kyle Jenner (806k) and Christiano Ronaldo (650k). Wow!
Here's the video that has caught the fancy of the nation.
Priya Prakash Varrier is a newcomer Malayalam film Actress. She became an internet sensation on all social media platforms (Facebook, Instagram, and Twitter, Also on Whatsapp stories) after the release of the song Manikya Malaraya Poovi from a Malayalam film. We have seen this song on people's whatsapp status. Priya Prakash Varrier is rocking the internet at this moment. She is making her acting debut in Malayalam movie Oru Adaar Love (releasing on March 03, 2018), and that song is from that movie itself. The movie is directed by Omar Lulu.
Priya, an 18-year-old B Com student from Kerala's Thrissur, literally smiled her way into the hearts of a million admirers in a matter of four days. While Priya has already crossed a million mark of Instagram followers, her co-actor, the fellow who plays her crush, had managed to get only above a lakh followers.
Here are a couple of more pictures of her to swoon all over again. Just check out HOW she meets the guy's eyes...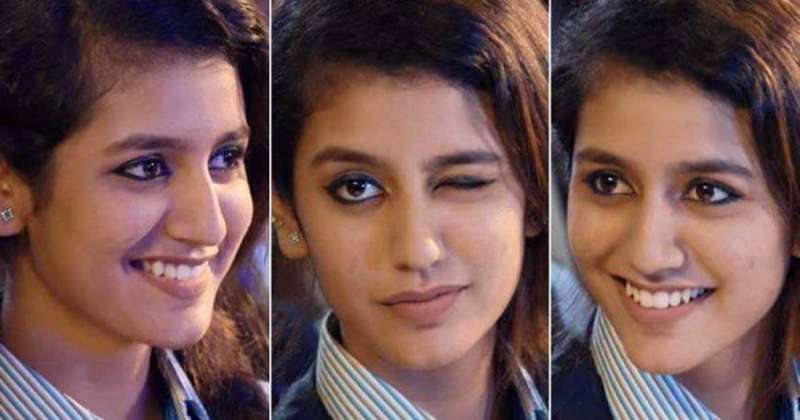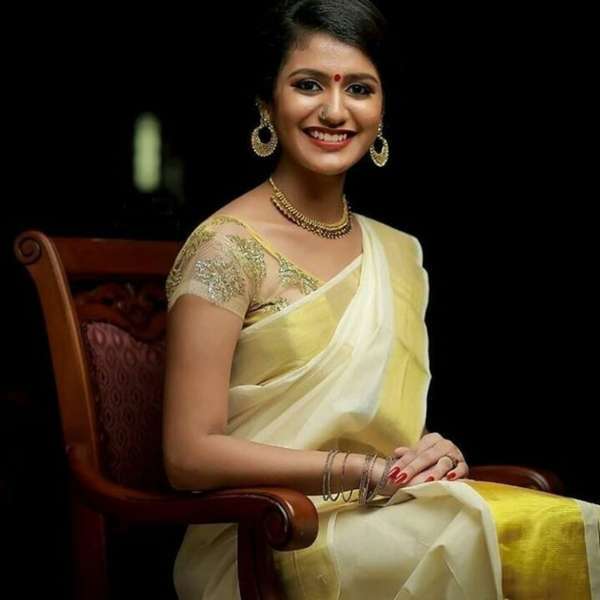 It hasn't happened a lot of times that a south song has caught the fancy of the nation like this. Welcome to the celebrity club Priya!