Meena Kumari: Remembering Indian Cinema's Tragedy Queen on her 86th Birth Anniversary
By Ayesha Hoda Thursday, 01 August 2019
Meena Kumari was a leading actress in Hindi cinema in the 1950s and 1960s. Here's a look at the tragedy queen's life and most iconic performances.
Meena Kumari, who became an iconic actress of Hindi cinema in the '50s and '60s, was born on 1st August 1933, in a family of poor theatre artists. She started acting at the tender age of four, becoming a breadwinner for her family, She debuted as a child artiste in Leatherface in 1939 and was fondly called Baby Meena on the sets. During the course of her career, which spanned 33 years (1939-1972), Meena appeard in a total of 92 films. Due to her memorable performances in various Hindi classics, she was popularly known as The Tragedy Queen, Chinese Doll, Female Guru Dutt and the Cinderella of Indian films.
Meena Kumari's Best Films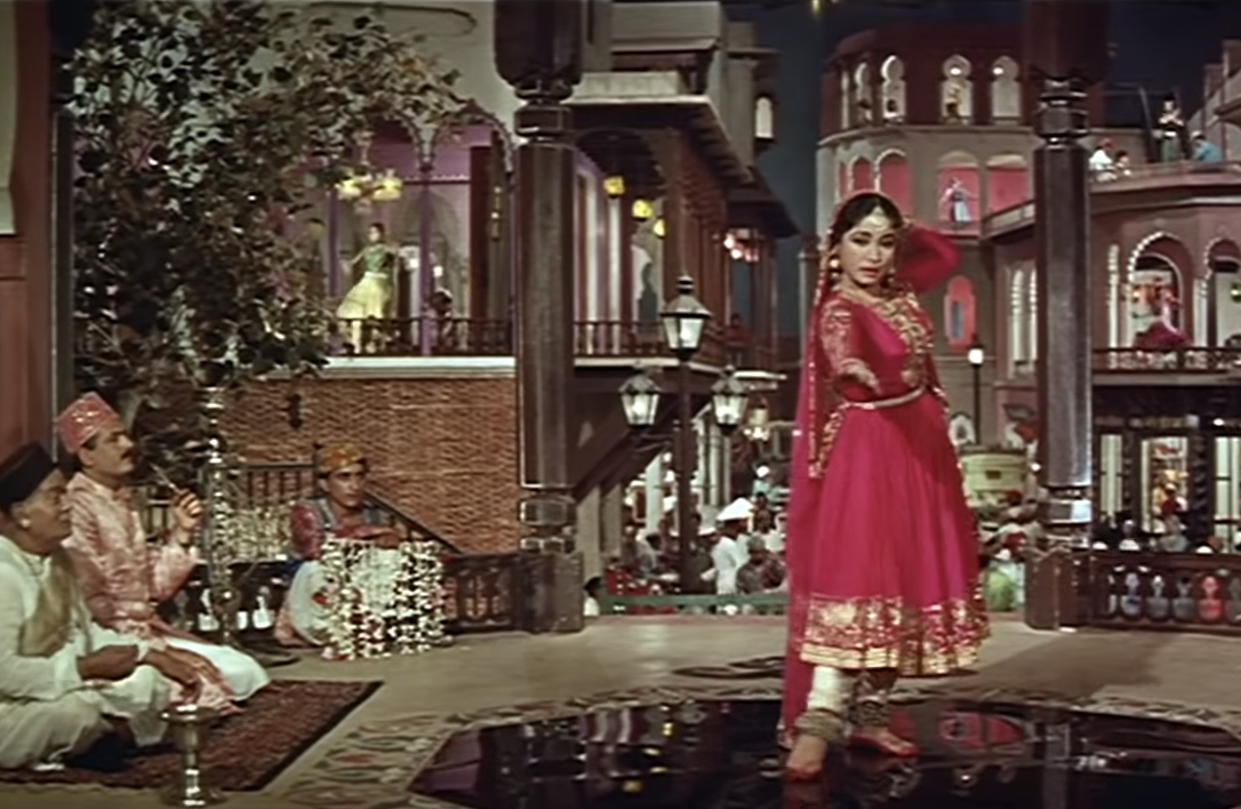 Meena Kumari
The tragedy queen became popular as a lead actress in Hindi cinema due to her strong screen presence, powerful dialogue delivery and her ability to portray a range of complicated emotions on screen. Meena's first lead role was in 1946 film Bachchon Ka Khel. She was only 13 years old at the time. However, it was 1952's Baiju Bawra -- a film based on classical music, also starring Bharat Bhushan -- which made her a star.
One of her most memorable performancs was in 1962's tragedy film Sahib Biwi aur Ghulam, where she played the role of Chhoti Bahu, a woman who desperately tries to win the affections of her unfaithful husband and even becomes his drinking companion. Though the movie was a flop at the box office, it received a lot of critical appreciation and is regarded as one of the must-watch movies of Hindi cinema, especially due to Meena Kumari's performance.
In 1963, Meena Kumari received three nominations -- for her roles in Sahib Bibi Aur Ghulam, Aarti and Main Chup Rahungi -- for the Best Actress Award, and she won the award for Sahib, Biwi aur Ghulam. The tragedy queen's other most notable performance was in Kamal Amrohi's Pakeezah, where she played a Lucknowi nautch girl. It took the makers 16 years to complete and release this film. Pakeezah hit the screens in 1972 and was Meena's last performance on the silver screen.
Several Bollywood filmmakers have considered making a biopic based on the actress' life but none of those projects have materialised so far.
Meena Kumari's Personal Life and Interests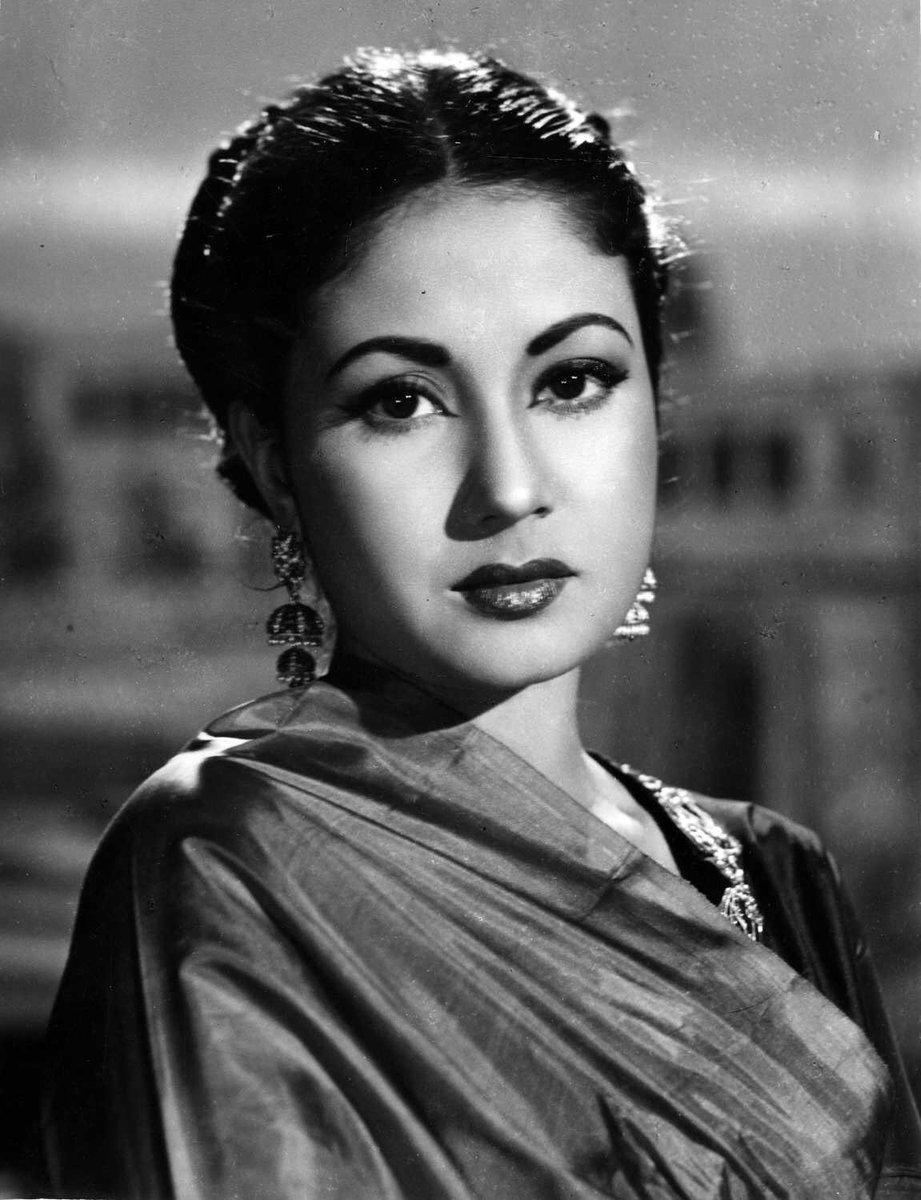 Meena Kumari
Meena used to write poetry in Urdu under the pseudonym, Naaz, through which she distanced herself from her life as a Bollywood heroine. She was also a playback singer and sang for films like Bahen, Duniya Ek Sarai, Piya Ghar Aaja, Bichchade Balam, Pinjre Ke Panchhi and Pakeezah.
Like her various portrayals in cinema, Meena Kumari's personal life was also difficult and tragic, complicated further due to her addiction to alcohol. Veteran journalist Vinod Mehta, who published a biography of Meena Kumari in October 1972, once said in an interview that "she had many dimensions – she read poetry, had literary friends, aspired to the higher life and was an alcoholic."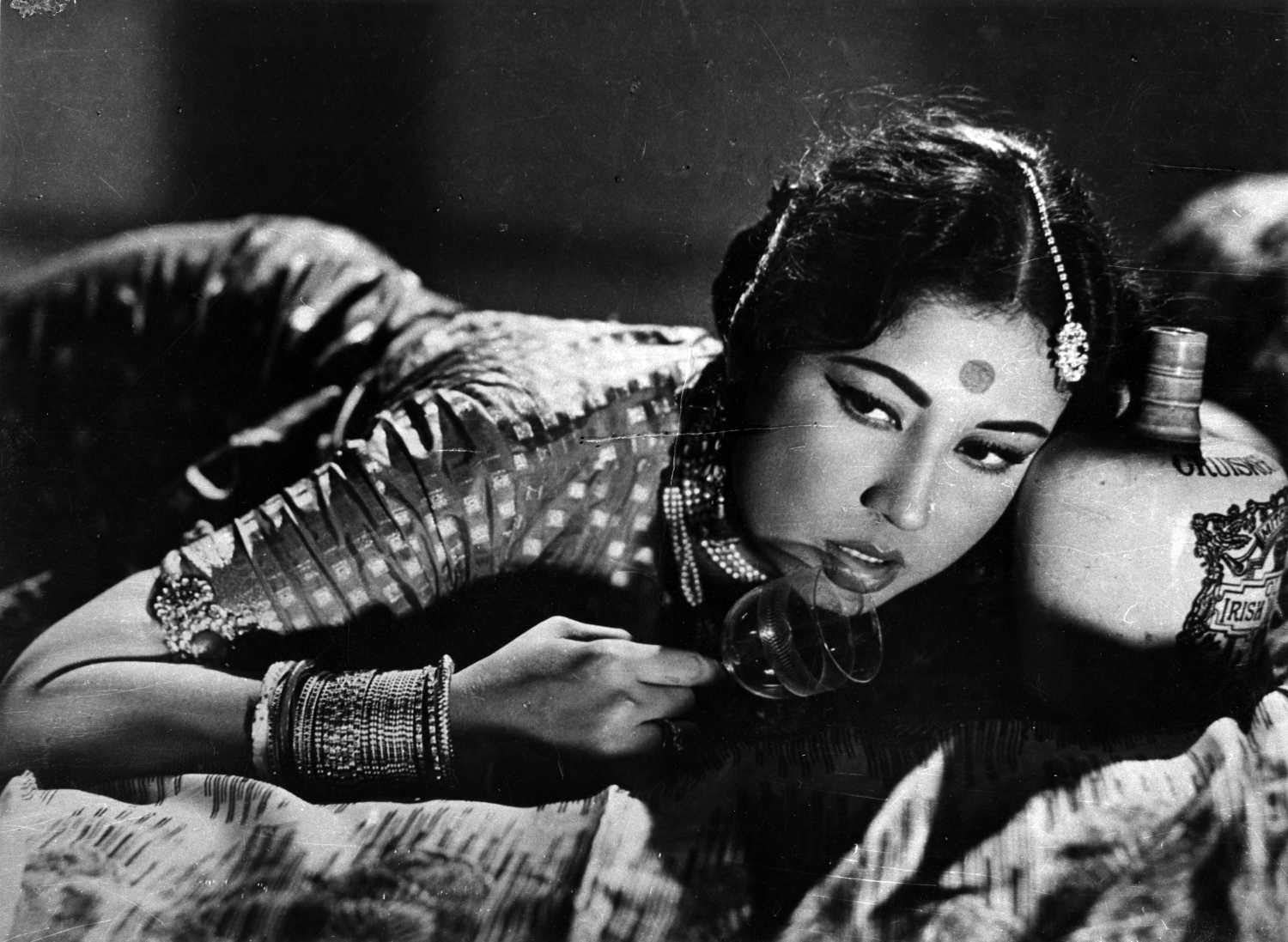 Meena Kumari
He added that Meena was pushed into the film industry to become her family's "meal tickets" and the actress had also felt betrayed by writer-director Kamal Amrohi, who she had married at the age of eighteen. The actress had alleged that her husband subjected her to physical abuse -- which was confirmed by some witnesses -- and she separated from him in 1964.
In 1968, Meena was diagnosed with liver cirrhosis as a result of excessive alcohol consumption. She received treatment in London and Switzerland, and then resumed work, despite doctor's advice to take a break. In 1972, just three weeks after Pakeezah's release, Meena fell criticially ill and passed away on 31st March 1972. She was only 38 years old at the time. On her request, the following words were inscribed on her tombstone, "She ended life with a broken fiddle, with a broken song, with a broken heart, but not a single regret."
For all the latest Bollywood News and gossip, follow us on Twitter & Instagram, like us on Facebook and subscribe to our channel YouTube. New videos up every day!
Comments